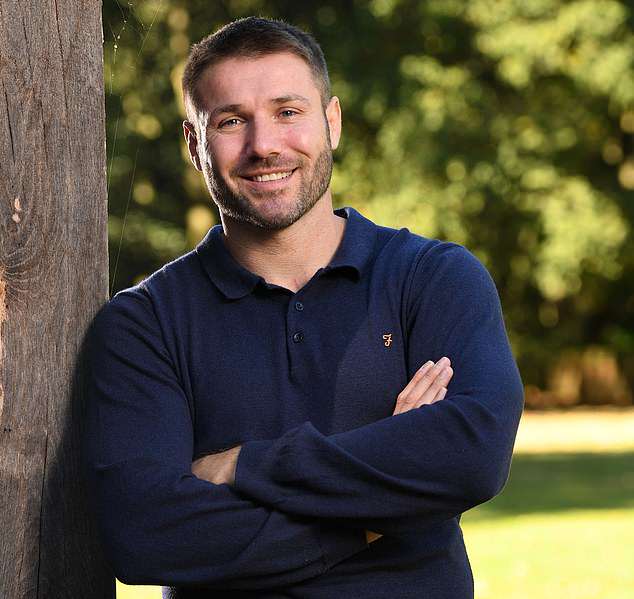 May 4th marks the start of Deaf Awareness week in the UK. The UK Council on Deafness, founded in 1993 and the national umbrella organisation for charities and professional bodies working in the field of deafness, co-ordinates deaf awareness week which involves UK wide series of national and local events to raise awareness. Deaf Awareness Week aims to promote the positive aspects of deafness, promote social inclusion and raise awareness of the huge range of local organisations that support deaf people and their family and friends.s of the needs of the 1 in 6 deaf or hard of hearing people in the UK.
To celebrate, we are showcasing 10 famous people who are deaf or have partial hearing, and how they have inspired others in their chosen fields.
#1 Ben Cohen
Ben Cohen MBE is a former England rugby union player and activist. Cohen was also a member of the England national team that won the 2003 World Cup and has played club rugby professionally in both England and France. In 2011, Cohen founded The Ben Cohen StandUp Foundation, Inc., which is, according to its website, "the world's first foundation dedicated to raising awareness of the long-term, damaging effects of bullying, and funding those doing real-world work to stop it". Specifically, it has worked with gay charities and has focused on homophobic bullying.
Speaking to the BDA, Cohen said, "I'm clinically Deaf. I've had tinnitus – ringing in my ear – my whole life, but it doesn't both me. It's part of my life.
I miss things in conversations. In fact I missed the entire 2003 World Rugby Cup speeches! But I've never let my deafness restrict me. It ended up making me one of the top rated point scorers because I never heard players calling out! That meant I never passed the ball!'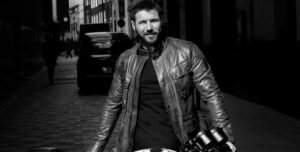 #2 Umesh Valjee
Umesh Damdor Valjee, MBE is a South African-born English deaf cricketer. Valjee is former captain of the England national deaf cricket team, and was awarded with the England Disability Cricketer of the Year in 2011. He is a right-handed batsman and very occasional right-arm medium pacer. Valjee came into professional cricket after being signed to British Deaf Sports Council in 1989. He is the longest-serving deaf cricketer of England, and wear same number shirt (No. 1) as was worn by Tom Armitage—the first capped England player.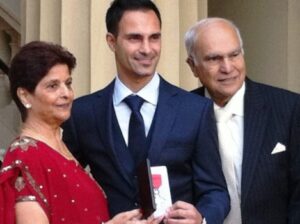 #3 Georgia Horsley
Horsley was born in Malton, North Yorkshire. At the age of 2, Horsley was taken into hospital and treated for meningitis; the doctors and Georgia's family all believed she was fine and had recovered, but during a school health check the school nurse discovered that she was deaf in her right ear. Whilst Horsley had not previously revealed about her deaf ear during the Miss England trials, but, after not hearing her number as she was called to the finals, she decided it was to time to be open about it. Horsley is now actively supportive of people with deafness. In 2013, McFly member Danny Jones, Georgia's long-term boyfriend, proposed during their holiday in Cyprus and they were married on Saturday 2 August 2014 in her home town of Malton, North Yorkshire. Their baby Cooper Alf Jones was born on January 27, 2018.
#4 Pete Townshend
Pete Townshend is an English musician and songwriter best known as the lead guitarist, second vocalist, and principal songwriter for the rock band The Who.
Townshend suffers from partial deafness and tinnitus, believed to be the result of noise-induced hearing loss from his extensive exposure to loud music. The Who were renowned as a very loud band in their live performances; some particular incidents include a Who concert at the Charlton Athletic Football Club, London, on 31 May 1976 that was listed as the "Loudest Concert Ever" by the Guinness Book of Records, where the volume level was measured at 126 decibels 32 metres from the stage. Townshend has also attributed the start of his hearing loss to Keith Moon's famous exploding drum set during the Who's 1967 appearance on The Smothers Brothers Comedy Hour.[
In 1989, Townshend gave the initial funding to allow the formation of the non-profit hearing advocacy group H.E.A.R. (Hearing Education and Awareness for Rockers). After the Who performed at half-time at Super Bowl XLIV, Townshend stated that he is concerned that his tinnitus has grown to such a point that he might be forced to discontinue performing with the band altogether. He told Rolling Stone, "If my hearing is going to be a problem, we're not delaying shows. We're finished. I can't really see any way around the issue."
In March 2011, Roger Daltrey said in an interview with the BBC that Townshend had recently experienced gradual but severe hearing loss and was now trying to save what remained of his hearing: "Pete's having terrible trouble with his hearing. He's got really, really bad problems with it…not tinnitus, it's deterioration and he's seriously now worried about actually losing his hearing."
Referring to that, in July 2011, Townshend wrote at his blog: "My hearing is actually better than ever because after a feedback scare at the indigO2 in December 2008 I am taking good care of it. I have computer systems in my studio that have helped me do my engineering work on the forthcoming Quadrophenia release. I have had assistance from younger forensic engineers and mastering engineers to help me clean up the high frequencies that are out of my range. The same computer systems work wonderfully well on stage, proving to be perfect for me when the Who performed at the Super Bowl and doing Quadrophenia for TCT at the Royal Albert Hall in 2010. I'm 66, I don't have perfect hearing, and if I listen to loud music or go to gigs I do tend to get tinnitus."
#5 James Burke
James "Deaf" Burke (8 December 1809 – 8 January 1845), was one of England's earliest boxing champions. He was also deaf. Burke, who trained in the area around the River Thames, stood 6 feet 2 inches (188 cm) tall and weighed 14 stone 4 pounds (200 lb; 91 kg). On 30 May 1833, in a particularly brutal fight for the English heavyweight championship that lasted 3 hours and 6 minutes, Burke defeated Simon Byrne, the Irish champion. Byrne died three days later from his injuries. Burke was promptly arrested and tried for Byrne's murder, but was acquitted on 11 July 1833 and subsequently freed.] The former English champion Jem Ward, who had earlier retired rather than face Burke in the ring, refused to hand over the championship belt or acknowledge Burke as heavyweight champion. Following Byrne's death and the resulting stigma from having killed his opponent, Burke found it impossible to obtain opponents in Britain. He went to the United States and fought the new Irish champion Sam O'Rourke in New Orleans on 6 May 1837. As the fight progressed, O'Rourke took heavy punishment. In the third round, fearing O'Rourke's defeat, elements of the crowd rioted and caused the fight to be abandoned. Burke was forced to flee on horseback. At age 35 and in extreme poverty, Burke died of tuberculosis at home on 8 January 1845 in Frances Street, Waterloo, London. He is buried in St John's Church-yard, Waterloo.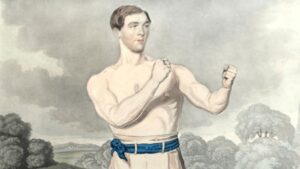 #6 Dame Evelyn Glennie
Dame Evelyn Glennie is a Scottish virtuoso multi-percussionist from Aberdeenshire. Profoundly deaf since 12, she has taught herself to hear in different ways.For example , she regularly plays barefoot during performances to feel the music better. She also plays the Great Highland Bagpipes and has her own registered tartan known as "The Rhythms of Evelyn Glennie". In the video "How To Truly Listen" below, Glennie discusses how she feels music in different parts of her body.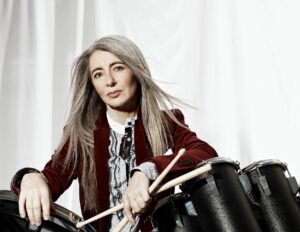 #7 Punk Chef
Scott Garthwaite, also known as Punk Chef, is a celebrity deaf chef, tevlevision presenter and social media entertainer from Hartlepool.
In addition to his TV and culinary work, Scott is also the manager of Sunderland Deaf Association Football Club, a community football club under Sunderland AFC's charity the Foundation of Light. He became the first deaf manager in the history of North East to win the England Deaf Football League and Cup double also the first manager to bring home the England Deaf Football Challenge Cup to the North East for the first time in its history.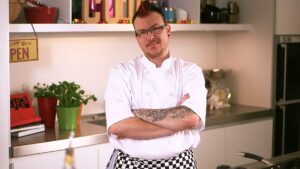 #8 Sophie Stone
Sophie Stone is an English stage and television actress. She was the first deaf student to win a place at the drama school RADA.
Deaf since birth, she has nethertheless made in career in theatre and television, appearing in shows such as Dr Who, Two Doors Down, The Crown, Holby City and Shetland. For Scottish comedy Two Doors Down, she even had to learn to sign in Glaswegian!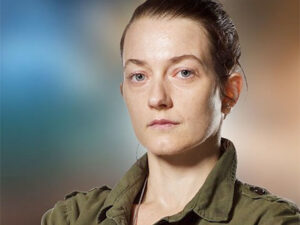 #9 Matthew Robert Burns
Matthew Robert Burns was the first deaf man to become a head teacher of a school for the deaf.  Burns was born in Dundee on 10th of November 1798.  His father was a major in the 84th Regiment while his mother was the daughter of a Lombard Street banker.  "Little Matthew" as he was known, was educated with hearing boys, and the article says he claimed that because of that he 'learned the ordinary idioms of society'.  He moved to London when he was a little older and he went to the Old Kent Road School for a while (I am not sure what year).  Little is know what he did next until 1830, when he was back in Scotland at Edinburgh, where he helped set up a deaf church.  Assisted by Charles Buchan and Alexander Campbell he opened the Carubbbber's Close Chapel day school in 1832.  After that Mr Drysdale took over both mission and school. He was in Aberdeen until 1841, then he went to Bristol but was there for only for two years before he came into conflict with the management committee.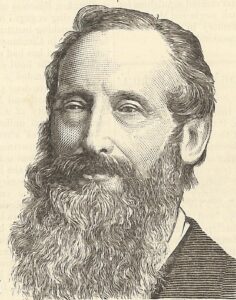 #10 Queen Alexandra
Alexandra of Denmark (Alexandra Caroline Marie Charlotte Louise Julia) was Queen of the United Kingdom and the British Dominions and Empress of India as the wife of King Edward VII. Born in Copenhagen in 1844, she married the Prince of Wales in 1863 and became Queen of the United Kingdom in 1901.
She was deaf from hereditary otosclerosis and used fingerspelling. She went to the deaf church in London and communicated with deaf people. This was supported by Queen Victoria as she had a friend who was deaf. Queen Victoria supported deaf causes and allowed a number of schools to become Royal schools for the deaf.