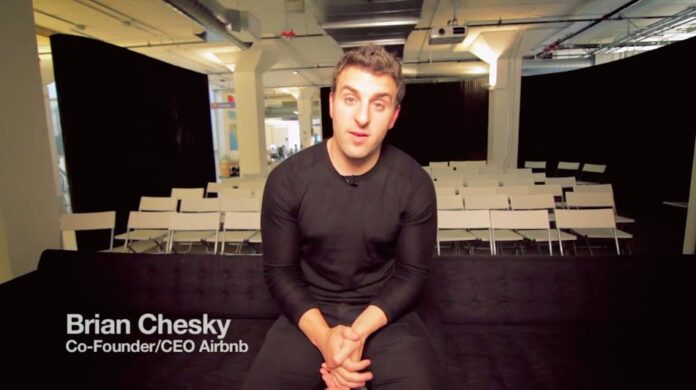 The travel and tourism industries will be changed forever by the coronavirus pandemic with less focus on major tourist destinations, Airbnb co-founder Brian Chesky has stated.
Some might argue that Chesky is eyeing an opportunity here – to expand AirBnB bookings in new markets. But as far as Chesky is concerned, tourism and travel has been forever changed by the coronavirus pandemic and the global lockdown.
"Travel as we knew it is over," Chesky told American news channel CNBC during an interview. "It doesn't mean travel is over, just the travel we knew is over, and it's never coming back."
Chesky, who founded online holiday rental service Airbnb with Joe Gebbia and Nathan Blecharczyk in 2008, was explaining how the coronavirus pandemic has impacted the business and discussed how the business would respond to changing travel trends.
There will be "a redistribution of where people travel"
Chesky believes that after the coronavirus pandemic subsides, people will travel less to major tourist cities and will instead choose to visit less well-known destinations.
"No one quite knows what it will look like," he said. "But I have a couple of thoughts."
"I do think that instead of the world population travelling to only a few cities and staying in big tourist districts, I think you're going to see a redistribution of where people travel," he continued.
He believes that travel for tourism will return – albeit in a different form from before the pandemic.
"We spent 12 years building Airbnb business and lost almost all of it in a matter of four to six weeks," he said.
"I think that travel is going to come back," he continued. "It's just going to take a lot longer than, you know, we would have thought and it's going to be different."
"People don't want to go on aeroplanes"
In the US,  Chesky reports that at the beginning of June, Airbnb had the same volume of bookings as it did in the same period in 2019. He believes hese bookings are due to people travelling domestically.
"People are saying they want to get out of the house, but they want to be safe," he said. "They don't want to get on aeroplanes. They don't want to travel for business. They want to go to cities, they don't want to cross borders."
"What they are willing to do is get in a car and drive a couple hundred miles to a small community where they were willing to stay in a house."
As well as more local tourism, Chesky believes that Airbnb could benefit from an increased focus on working from home, with people able to work remotely from any location or property.
"I think more people are going to work remotely and work from home also could be work from any home," he said.
"And that's an opportunity for Airbnb because you're going to see major population redistribution on the table."
But as hotels are redesigned to facilitate social distancing, there could be a trend of 'apparthotels' which would bring greater competition to AirBnB as hotels compete with similar styled accommodation offerings.
And in an era when people want to feel safe – will tourists place more trust in private individuals cleaning their AirBnB rental appartments or corporate hotel chains?