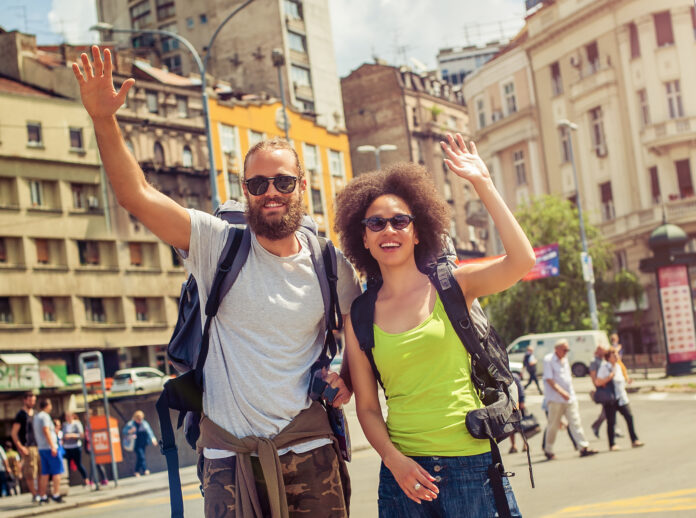 Backpacking at 40, 50 and beyond doesn't necessarily mean staying in hostels and surviving on $10 a day. Though it can do if you want it to! However, for a new breed of 'flashpackers' in their 40s and beyond, financial freedom means they can add a few luxuries to their trip.

By Bev Cleary
They used to say that life 'begins at 40'.  But you could be forgiven for thinking that such a phrase was coined simply because it was just something positive to say to those who were 'celebrating' their quadruple decade milestone.
Certainly, a few decades or so ago, many people would expect to be happy that by 40, they had achieved many of the things they wanted to do. This probably included having a family in their early 20s, earning a steady income, were close to paying off their mortgages and felt more financially secure.
These days however, it could be argued that things are little different.
The average age of a first-time mother in England and Wales is, according to most recent statistics, just under 29 years of age and, for first time fathers, the average is just over 33 years of age. In the United States and Scotland, there is a similar picture.
As a result, it could be that by the time most modern parents get to 40, they're still bringing up school-age children and they are likely to be facing more than a decade of mortgage payments, car loan and credit cards.
New Freedoms at 50
Now, with 50 (and even 60) being the new 40, backpacking has increasingly become the new holiday trend for many adventurous half-centenarians and those who are a little older.
Experts agree that, free of their mortgages, free of childcare and, in most cases, fitter and healthier than previous generations of their ages, many more middle aged and older folks are enjoying the freedom and wonder of backpacking.
After all, who wants to sit on a hot, humid coach taking a tour of the orangeries of Spain, the vineyards of Italy or the wonders of Machu Picchu in Peru ,when you can walk it, touch it and roll out your sleeping bag fairly near to it?
Backpacking affords travellers of all ages the freedom to explore at their own pace, the freedom to change plans at the drop of a hat and, quite simply, the freedom to do exactly what they want to do, whenever and however they want to do it.
Once, travelling light with your pack on your back used to be firmly in the tenure of the youth, the late teens and early 20s. They were the generation who had the confidence to travel independently, stay in cheap and luxury-free lodgings, party until the early hours and spend time with strangers with similar ideas.
A 2018 study of over 500 backpackers conducted by researchers at Sun Yassin University and Shaanxi Normal University in China and Edith Cowan University in Australia, showed that for Westerners, backpacking can heighten communication, decision-making and problem solving skills as well as helping to create an improved sense of self-worth.
What middle-aged travelers wouldn't want the chance to benefit from such enlightening adventures?
Now, there is also the notion of a new breed of traveler alighting from the aircraft with a pack on their back.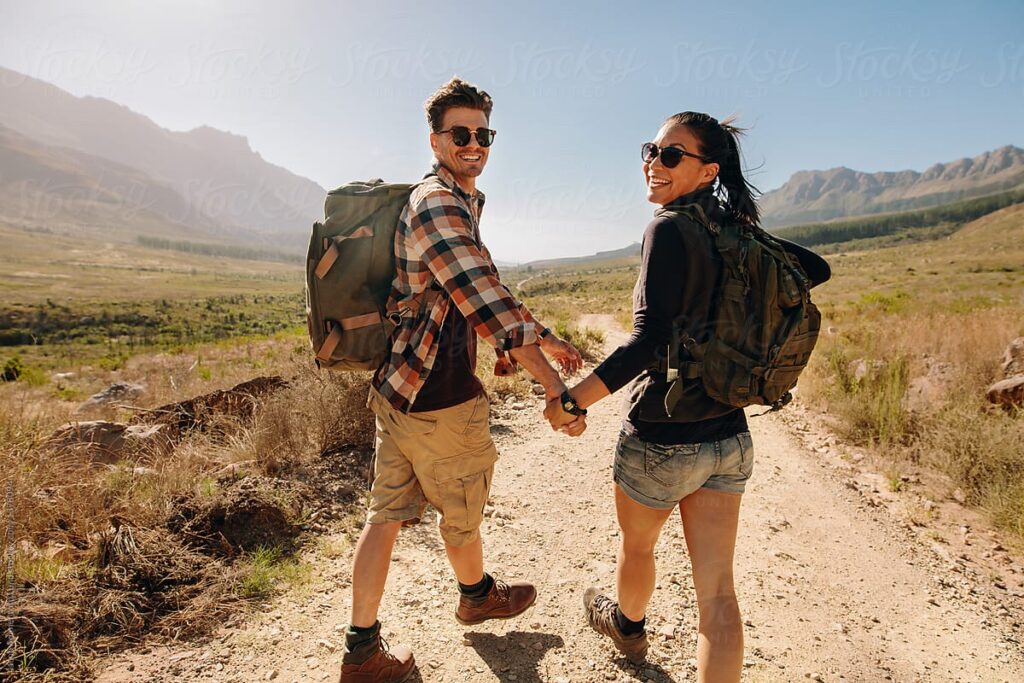 Flashpackers
The 'Flashpacker' is someone who has more money to spend, demands more luxury, wants higher quality lodgings with their own en-suites, and all the bells and whistles of a 'comfortable' holiday, whilst having the freedom to explore and move on whenever they like.
And they don't necessarily need to carry their belongings on their back all the time. Instead of packing up and moving on the very next morning, many stay for a few days in the same lodgings, relaxing by the pool, chatting by the bar, making friends and working out their next move. Simply holidaying.
In addition, the age of technology affords mid-lifers a sense of never being too far away from loved ones even though they might be on the other side of the world, thanks to social apps. There are plenty of opportunities to 'hook up' with home from internet connected hotels, towns and cities.
The WYSE, the Worldwide Youth in Science and Engineering travel confederation. has been tracking the quintessential youth traveler since 2002 – the backpacker.
In 2017, data from its Confederation's New Horizons Survey of the youth and student traveler suggested that evidence pointed to a long and slow decline of the traditional backpacker travel identity.
But it also found that some backpackers are holding on to their backpacking identity as they get older. Simply put, some of those who backpacked in their youth, are likely to be doing it again in their later years.
The WYSE also claimed that the proportion of backpackers over the age 30 has increased over time; less than 5% in 2002 to about 10% in 2017 for example.
CT Liotta, an over-40s backpacker, has published his experiences of being an older traveler.
Growing Trend
In his blog, he muses: "The most surprising thing I find at hostels is that about a third of the people there are my age or older.
"I met a 59-year-old French graphic designer in New Delhi, a 38-year-old Korean writer in Bangkok, and a 45-year-old Mexican businessman in Hong Kong, all in common areas of hostels.
"We have shared fun and interesting conversations, food, and adventures. Most 'midlifers' I've met at hostels — myself included — are no longer there for cheap beds and drinking, but because they find value in hostel culture and the community feeling that hostels propagate."
But don't be fooled into thinking backpacking was something 'invented' by the hippies of the 1960s and 70s, following by the old Silk Road hippie trail, usually from Europe through the Middle East and on to Nepal and India.
Humans have been travelling on foot with their belongings on their backs for as long as they have been upon the earth. Although in the early days, it was out of necessity rather than recreation.
The first evidence of tourist backpacking is attributed to Italian adventurer Giovanni Francesco Gemelli Careri in the 17th century, who wrote several manuscripts about his travels.
Now, the world's backpacking hotspots can be found across all corners of the globe.
Earlier this year, Hello Magazine listed its Top 18 backpacking destinations suitable for a traveler's bucket list.
The list includes not only traditional hotspots such as Cambodia and Thailand, but also Queenstown, New Zealand; Bogota, Columbia; Iceland; Copenhagen, Denmark and even London in the UK.