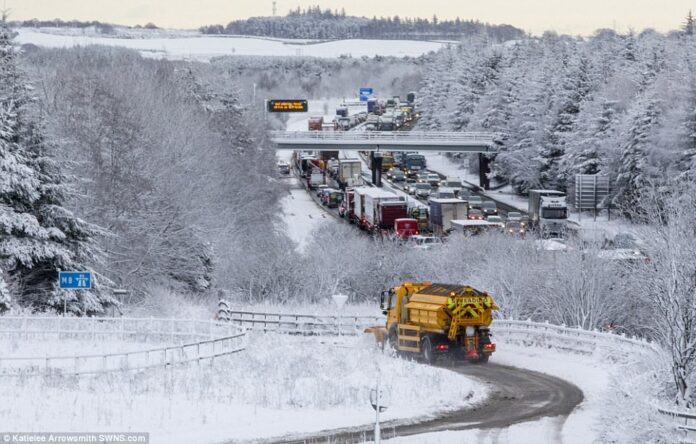 As temperatures plummet tonight across West Lothian, the council has conformed that 30,000 tonnes of salt available for the winter period, along with a significant fleet of vehicles equipped to tackle winter conditions, such as gritters, multi-purpose vehicles and mini-tractors.
However, with over 645 miles of road network and 800 miles of footways to look after, the council has had to prioritise certain roads and paths with the consequence that not all routes will be treated.  As such, residents are being asked to prepare as best they can by having their own stock of salt/grit, clearing paths in their neighbourhood and taking extra care when outside.
David Wilson, Roads Operations Manager said: "The demand to keep West Lothian moving during the winter period can be intense and we can assure customers that we do our best to achieve this.  Forward planning means that West Lothian is well-prepared to tackle the impact of any severe weather this winter. Trained staff and a significant fleet of vehicles are ready to be deployed if snow falls, or if we experience other difficult weather conditions such as flooding or high winds."
Executive Councillor for the environment, Tom Conn added: "Our roads team clearly face a huge challenge during periods of severe winter weather and we need to prioritise which roads and paths receive treatment. In the vast majority of occasions that means that residential areas are not treated, particularly during really bad winter weather, so it's very important that residents prepare as best they can."
On the main trunk roads and motorways, Transport for Scotland will again be providing live updates on its website as to the location of its snow-themed-named gritters. Want to know the location of Grittie McVittie or Sir Grits-a-Lot? Head over to the website to find out!