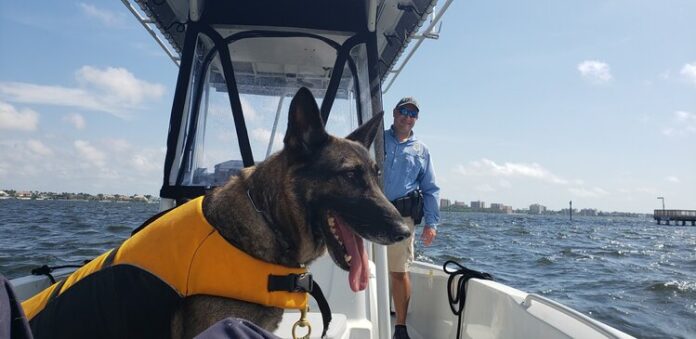 The Cape Coral Police Department has over 250 sworn officers and 93 civilian staff, dedicated to keeping the community safe.
The Department has a number of units: Patrol, Investigations, Traffic, K9, Aviation, Marine, and others, to serve the varied needs of the Cape Coral community.
These departments sometimes cross-train to enhance operational capabilities.
This is especially true of the K-9 unit.
And so it was yesterday when the the Cape Coral Police Department's Marine Unit took a very special member of the team out on patrol.
K-9 Kensy and K-9 Officer Clapp went on a ride along with Marine Officer Goff. This was K-9 Kensy's first ride on a boat. K-9 Kensy looked like she really enjoyed her day on the water, and we are told did not get sea sick!