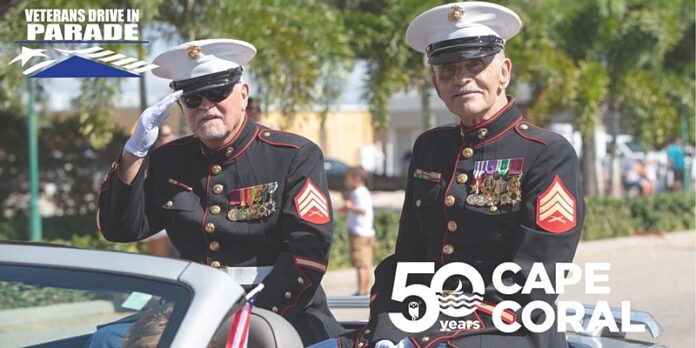 The City of Cape Coral has canceled its new "drive-in" Veterans Day parade due to expected rain from Tropical Storm Eta.
Wednesday's audience-participation parade at Sun Splash Family Waterpark had replaced the city's usual Veterans Day parade. That previous parade was canceled this year due to COVID-19 concerns.
The City of Cape Coral Special Events division announced the news yesterday afternoon on Facebook.
City leaders plan to recognize local veterans at a smaller event next week that won't be open to the public, the message said. "If you have a Veteran in your family/inner circle, please send us their contact information to [email protected], so we can reach out to invite them!"