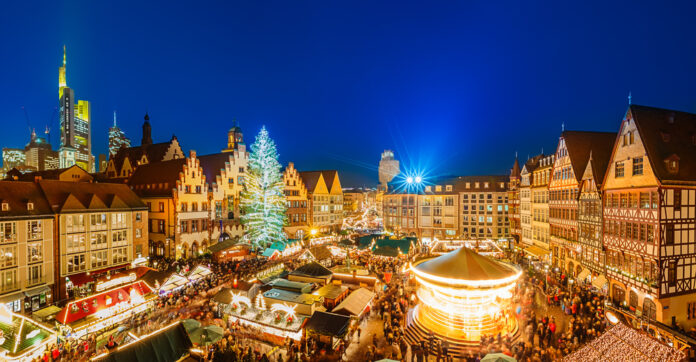 Christmas Markets are back on for 2020. So where in Europe can you experience Christmas at its most magical?

By Phil Taylor
The year 2020 will go down in history as one of troubled times and strange moments. However, we can hopefully see a return to near normality by the end of the year and one of the things that makes us feel normal at the end of the year is Christmas. A tradition like no other and one that goes hand in hand with experiencing the fantastic markets that pop up around Britain during the festive period. It looks like markets are returning to Scotland and beyond, so where to go?
There are alternatives to the magical Edinburgh markets or the wonderful Glasgow markets. So, if you feel like you want to branch out on your Christmas markets experience, where will be best to visit in 2020?
History of Christmas Markets
Originally starting in Germany and dates back to the Late Middle Ages. The German speaking countries then adopted the tradition with counties such as Austria, Hungary and others all appreciating the markets for what they were. This also spread into Northern France and the French then quickly embraced the markets by adding their own stamp.
It is believed the first ever traditional Christmas Markets was the Striezelmarkt which was held in Dresden in 1434. It is considered the original and the home of the Weihnachtsmarkt (Christmas Markets) but there were early mentions of December Markets in Vienna (1298), Munich (1310), Bautzen (1384) and Frankfurt (1393).
In Germany, Switzerland and Austria the markets usually start when advent does and is referred to as Christkindlesmarkt. The markets are customarily held in the square of the city or town so that the whole population can come into the centre and enjoy the magnificent markets.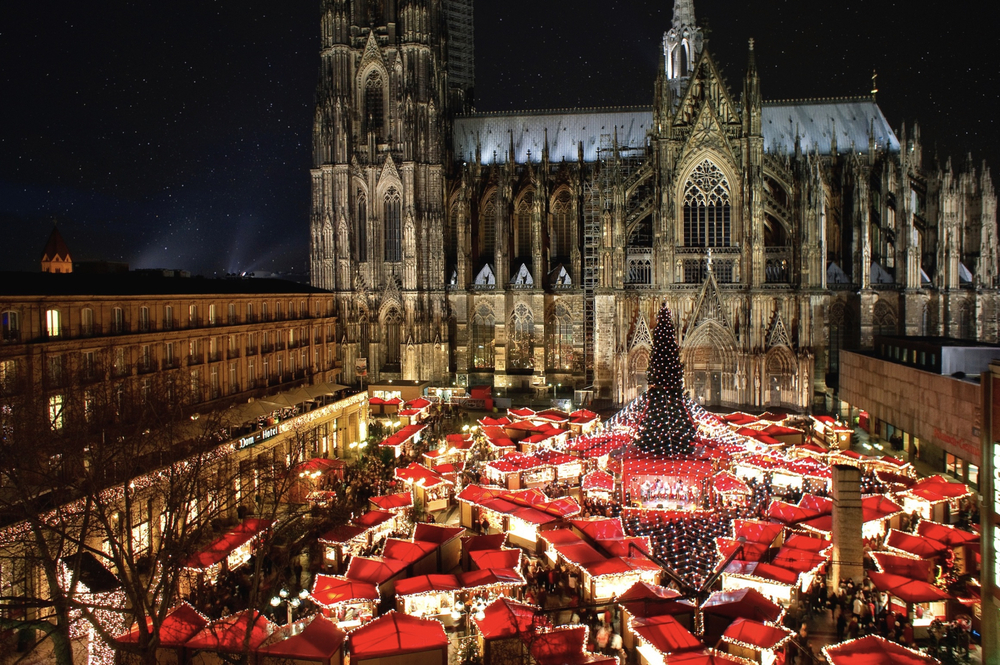 Northern Europe
Germany
As stated above Germany is the home of Christmas Markets and there are a host of cities where the markets are traditional and entertaining. Places such as Cologne, Munich, Berlin, Dresden, Frankfurt and Nuremburg are all known for selling some of the best handmade gifts and providing some exceptional food.
When visiting one of the amazing German Markets, you cannot go wrong with any of the cities, make sure you make the most of the food. Germans pride themselves on hearty, filling, delicious treats from savoury to sweet. Make sure you try käsespaetzle as it is a real winter warmer on those cold December nights.
If we had to chose one Germany city to visit and see the Christmas markets it would be Cologne as it has everything German and customary including plenty of glühwein flowing right in front the Cologne cathedral which dates back to 1248.
Belgium
This one is for the beer lovers. Brussels and Bruges, in particular, are fantastic destinations to visit during the Christmas period and try the thousands of traditional dark trappist beers in the bracing cold weather to warm the cockles up.
Brussels centre is dominated with pop up market stalls offering waffles and cones of chips that will leave you incredibly satisfied. However, to work off all those calories you can go ice skating on the many rinks that appear around the city. If you cannot skate or had one too many Belgian beers, I am sure you can use the help of the many stabilising penguins they have on offer.
Austria
Vienna and Salzburg in particular are always bustling with excitement and plenty of rushing around the cities. As both have a history with Germany there is a heavy German influence, but both have their own unique Austrian twists.
If you visit the capital Vienna, you will find classic entertainment such as a Ferris Wheel and an old-fashioned merry go round that will keep all the family happy.
But if you head over to Salzburg you will be greeted by daily sing along of classic Christmas songs that create an atmosphere that will make you feel all cosy and warm.
Scandinavia
Do not be put off by the prices that can often come when visiting Scandinavia because it is an incredibly stunning part of the world. Copenhagen and Gothenburg, in particular, offer sensational Christmas offerings.
In Gothenburg, the amusement park Liseberg turns into an open-air market and you can buy traditional sweets in a paper bag giving you an authentic feel.
Copenhagen carries on the traditional feel and takes you back to being a child by giving you a fairy tale experience as the markets are inspired by H.C. Andersen.
Moreover, like their Swedish neighbours they use their theme park, Tivoli, and the gardens in the centre of the city to create a magical experience. Over 500,000 fairy lights are decked out and it creates an atmosphere that is second to none when you are munching on your honninghjerter (gingerbread).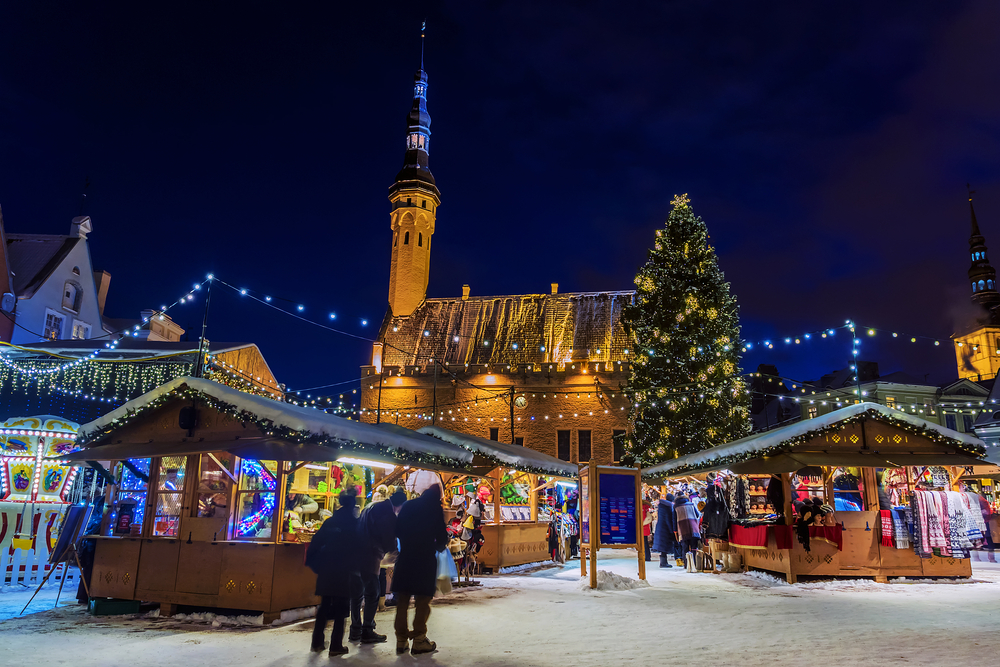 Eastern Europe
Estonia
The capital city of Tallinn is often described as the best market in Europe and this medieval town makes you really travel back in time. The real stand out is the Christmas tree that is situated in front of the town hall. What makes it different to other markets? Well it is the first ever Christmas tree to be displayed in Europe as it dates back to 1441!
It might not sound appetising, but the black pudding and sour cabbage is a strong tradition in Estonia, so many tourists are tempted to try it. They leave in love of these dishes.
Slovakia
Bratislava has developed a reputation of being a stag city with many Brits taking the city over. However, you will only find the most hardened of stag goers in December as the temperature drops to below freezing so the city will be able to show off all it's architectural delights from medieval to communist influences.
There is plenty to keep you warm in terms of food as pancakes, sausages, and succulent cakes are all on offer. Mulled wine is a must in these temperatures, and it will really hit the spot.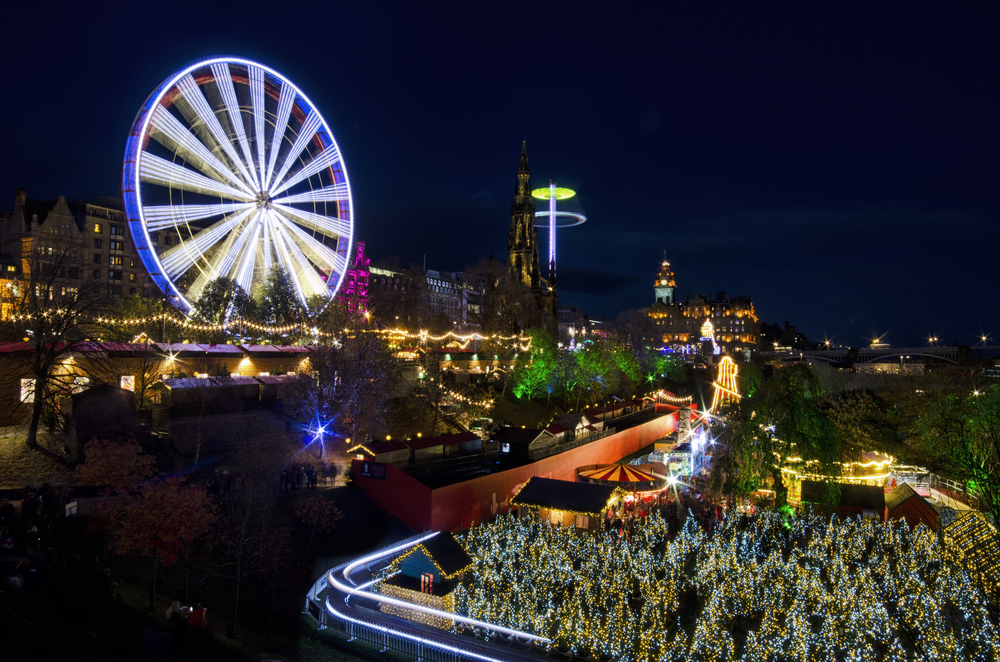 United Kingdom
However, if you want to travel within these British Isles then you do not need to go far at all. Edinburgh is constantly voted one of the best markets in Europe as they span from the middle of November all the way to the first weekend in January. With Hogmanay taking part on New Year's eve, it is made even more magical with the wooden markets right in the heart of the city.
In England, cities such as Manchester and Bath offer fantastic experiences of getting you into the Christmas spirit. If you head into Albert Square in Manchester you can get lost in all the different avenues but head over to Bath for a Victorian feel with the cobbled streets and tales of Christmases past.