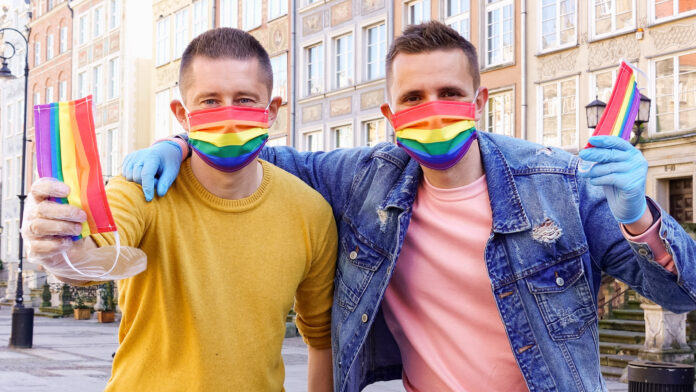 The ongoing COVID-19 pandemic has had a significant impact on the LGBT Community. Events and pride rallies have been cancelled but many of the impacts are felt behind closed doors. How has the lockdown disproportionally affected the LGBT community?

By Andrew Cook
The Coronavirus is having a devastating effect on all of our communities. Whilst for many lockdown means flared tempers and arguments with the family over who is making dinner this evening, does it mean something more for those within the LGBT community?
Domestic Abuse
Unfortunately, even before lockdown began, members of the LGBT community were at a much greater risk of domestic violence. Indeed, the Manchester-based LGBT Foundation has seen a 30% increase in domestic violence calls.
Victims are now essentially trapped in with their abusers, unable to escape their houses, and seek safety and temporary shelter elsewhere. Many of these victims, who were not fortunate enough to grow up with a supportive and caring family, are reluctant to seek aid elsewhere due to a fear of homophobia and the backlash which might ensue.
This lack of family support can often lead to more severe problems.
The abuse and betrayal of anti-LGBT families is well known for driving the younger generation out onto the streets. While it may seem a drastic measure to some, it has been the only way out for many within the LGBT community since before the lockdown began, and will only keep on growing. Unfortunately, homelessness and sleeping on the streets mean that self-isolation is no longer a feasible reality, along with hygiene, disinfection, and all other health precautions that many of us are fortunate enough to have access to on a daily basis.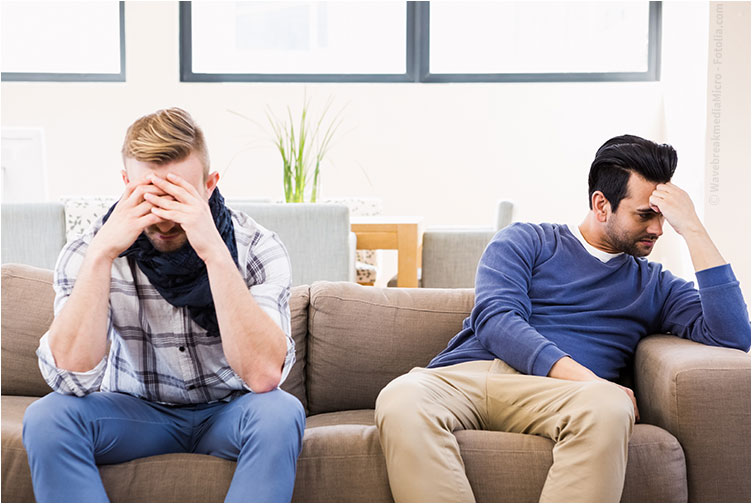 Many younger members of the LGBT community, both ones living in an abusive home, and those sleeping on the street are turning to another avenue of escape. Something known commonly as "survival sex", where those fleeing abuse find hook-ups nearby using common dating apps, and, in exchange for sex, find a roof over their heads for the night. For someone in a household that's mentally abusive, the chance for one night away and the artificial security it provides is something many people are willing to risk the dangers for.
Access to Healthcare
Depression and other mental health problems, while not exclusive to the LGBT community, are much more common. Even without a dangerous domestic environment, being trapped at home and suffering from a lack of routine is proving to be a monotonous mental obstacle. Those who require access to specialist mental healthcare are encountering problems more than ever without their regular support systems in place.
But it is not just mental healthcare that is the issue.
HIV disproportionally affects the LGBT community. With compromised immune systems, people living with HIV potentially face a much greater danger if they come into contact with Covid-19.
The consequences of this are that much greater care has to be taken for these individuals, meaning that access to HIV treatments are becoming much more difficult, and fraught with risk. In fact, the British HIV Association is recommending that people with a CD4 count of lower than 50 should not leave their houses for the next 12 weeks, in order to protect themselves as best as they are able.
Trans problems
While the health risks and mental health challenges with Covid-19 are devastating and possibly deadly, the Trans community are facing another challenge altogether.
Reports are coming in, that mid-transition patients are having their regular hormone injections withheld for the lockdown period as they are deemed 'non-essential'. Other such cases are also having their gender reassignment surgeries cancelled or delayed. This is leading to people de-transitioning mid-process. This de-transitioning process is a terrible, mentally-scarring effect, and unfortunately, is a reality  that some individuals are being forced to cope with.
New Issues
This quarantine is also bringing up new cases of abuse, never heard of before. Rachel Ellis is part of the LGBT Foundation, and is discovering stories of abuse, unknown before the lockdown began. During lockdown she is receiving reports of LGBT parents suffering at the hands of their own children, as tempers flare and cabin fever sets in. She states that these situations hadn't appeared on her radar before this lockdown began. "They're trapped in the house, cooped up, and haven't got anyone to let their frustrations out on except their parents," said Ellis,
Discrimination
For those who are unfortunate enough to contract Covid-19, but lucky enough to recover from it, 28 days after recovery they can donate convalescent plasma to NHS trials in an attempt to study and produce a treatment.
However this excludes gay or bi men who have been sexually active with another male within the last three months, according to Department of Health guidelines.
Sadly these rules are excluding thousands of possible donors from helping to donate and contribute towards producing a possible treatment. It also perpetuates the decades old discrimination against men who have sex with men, regardless of the precautions that they take. A straight male can have sex with multiple partners every night and still be assumed safe to give blood. Two men can be within a monogamous relationship for decades, and be considered unsafe. A dubious double standard to say the least, and one that is producing outrage from many LGBT support groups.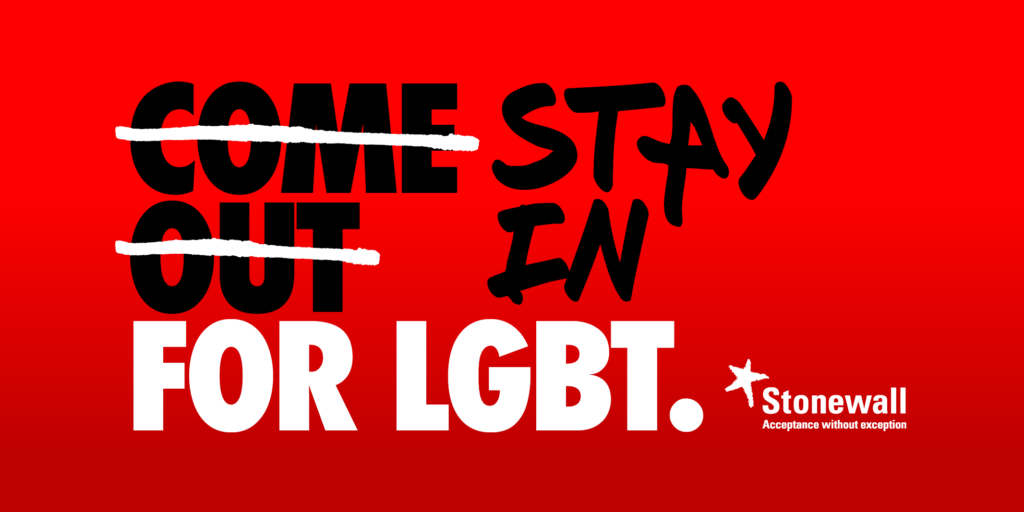 Thankfully, help is out there.
There are many helplines dedicated to health and mental well-being, all just one quick click away. The LGBT Foundation is one such nation-wide service, and one that provides counselling, group therapy, network building, support groups, and pop-in services for those who have nowhere else to turn to.
What can be done?
Certainly, some of the issues being faced during these months are unique to the LGBT community, however many are not. Many people are experiencing these terrible problems to varying degrees.
All we can do is come together, not just as the LGBT community, but all of us as one. Look after and support one another. It's not over yet, but  with kindness and compassion, we'll come through this period stronger than before.
---
For those in Scotland, LBGT Health and Wellbeing are offering a helpline and virtual check-ins for members of the LGBT Community impacted by the Coronavirus outbreak.
Main photo credit : @jakubidawid Jakub and David are a Polish couple who have given away hundreds of rainbow masks on the streets of their home country in an effort to fight the coronavirus pandemic and to show solidarity to the community, despite unsettling homophobia which has seen the historically conservative nation implement a third of it 'LGBTQ-free'.