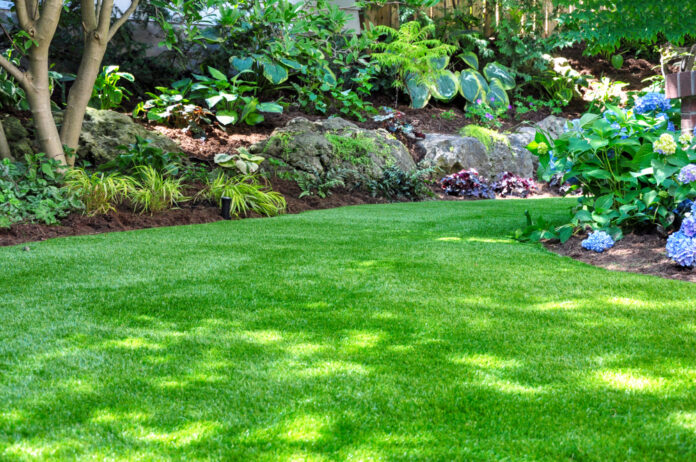 Trinity College Dublin has it the news this month after it begun transforming its manicured front lawns on College Green into bee-friendly wildflower meadows after the public voted in favour of it. Garden lawns too need not be grass and many homeowners are now re-thinking their outside spaces.
By Phil Taylor
When you think of a lawn you immediately think of grass and you would assume that a lawn has to be grass. However, there are some schools of thought that he does not necessarily have to be just grass to make a lawn a lawn. So what alternatives are there, and should we consider turning our back garden into these alternatives?
The history of a lawn
Lawns first became popular during the 17th century in rich European countries. The reason for their popularity was a sign of wealth and the owner's status in society, this is why most National Trust places in this country pride themselves on their gardens because their former owners invested heavily in making themselves known.
In more recent times, for the average homeowner, a lawn is a symbol of pride and people feel they can take care of the little bit of land they own. In America, lawns are taken care of on a regular basis with many making their lawn their pride and joy. The picket fence houses have become famous in America with people who visit the country or those already living there.
Why the issue?
Unfortunately, to get the perfect lawn it can take a lot time and effort to get the crisps lushness that many homeowners want. Grass can be temperamental and requires a lot of attention. If you start grass from the beginning of its life from the seed it requires fertiliser, large amounts of water and just the right amount of sunlight.
Even when the grass is fully grown it can be troubling essence of living in a home because the grass can become weedy and overgrown meaning it has to be attended to on a more regular basis so the grass does not become unkempt.
Environmentally, grass lawns can sometimes not be the best thing, as there can be heavy use of chemical fertilizers and weed killers that can affect creatures that may find habitat in your garden.
In 2016 a survey showed that 22% of respondents were decreasing the size of their lawns, while 12% were getting rid of them completely. Four years later and the trend has continued where residents want an alternative.
So what alternatives are out there for people who might be fed up of their grass lawn?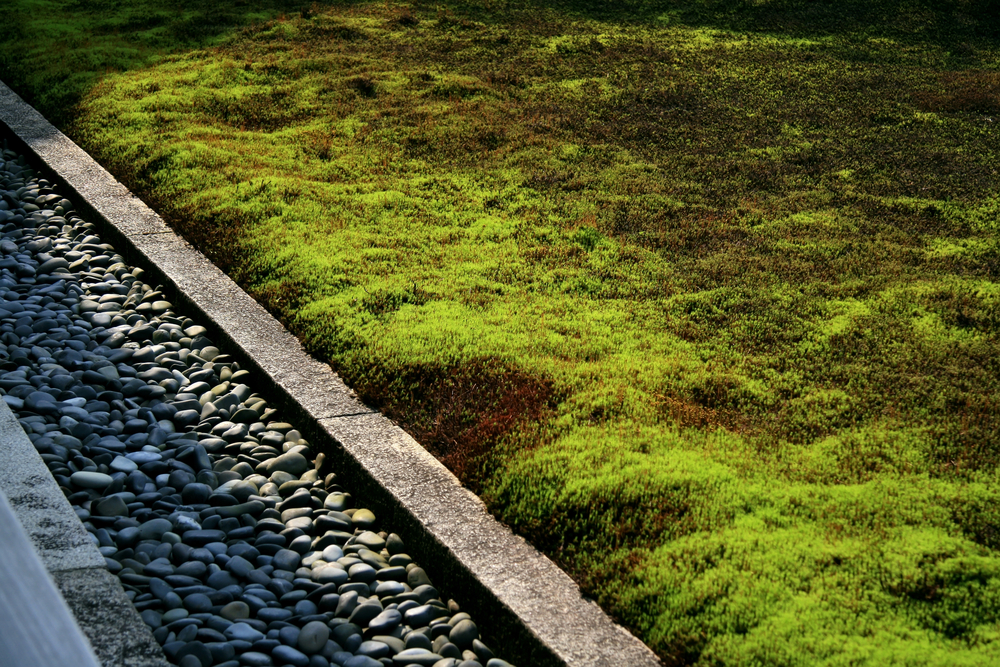 Moss lawn
This is the perfect situation if your area is covered by shade a lot of the time. The area is mostly moss and requires minimal attention with no need to mow the moss. You can even collect the variations of moss yourself when you are wandering in your local woodland area and it looks great!
However, in the wetter months the moss lawn will need an area to run off as it is able to soak up plenty of water but there will be run off if the moss is already wet.
Wildflower mix
This is one the most beautiful variations to having just a grass lawn as you are able to aesthetically enjoy the garden visually and have the nose explore plenty of different smells with the variation of wildflowers. In the summer months you will be the envy of your neighbours and friends because the flowers will be fully bloomed, looking beautiful in the summer sun.
This lawn does restrict the activities you can do on the lawn because these are natural flowers that cannot be touched by a human foot. However, if you care more for the bees than yourself then this is the lawn for you as the buzzing creatures can explore your garden with freedom.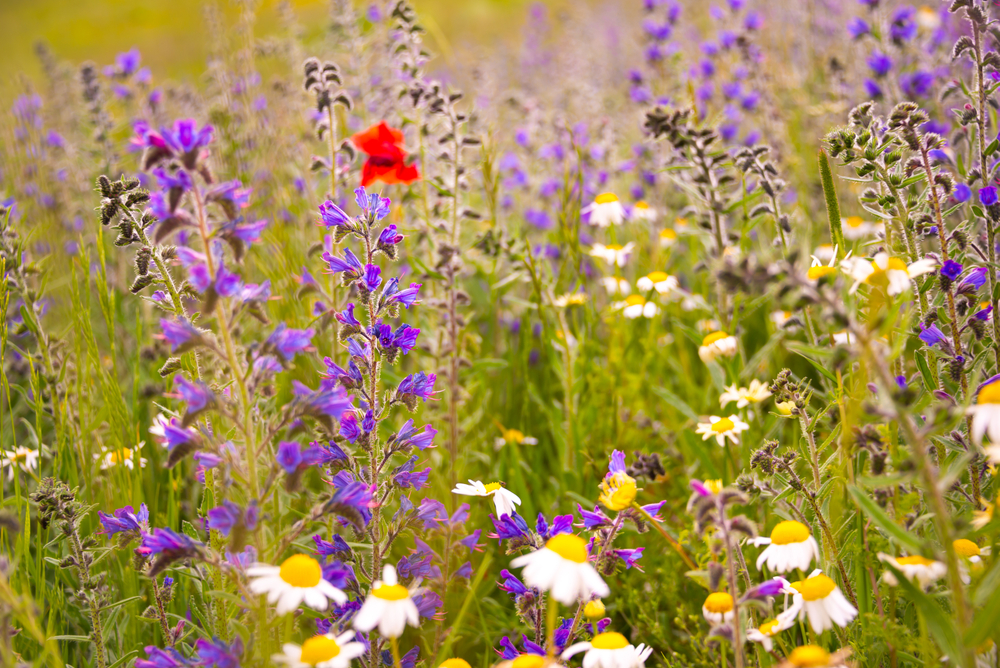 Artificial grass
If you like the look of grass and the sight of green in your back garden is an appealing factor, then artificial is a good way to go. It does not need any maintenance because once it is installed it is there. However, it will need a clean every now and then to keep the dirt off it.
The grass can take a lot of footfall and is ideal if you use your lawn for a lot of activities such as playing with family, lounging outside in the sun or even barbequing then the grass can withstand the heavy use.
However, it can get quite hot under foot and it is not the most environmentally friendly. Unlike grass, it will not attract wildlife and does not encourage a lot of biodiversity.
Can grass still be a good alternative?
Grass is the traditional way and most houses will already have a grass lawn in their garden. If you take care of the grass, and you are someone who enjoys garden maintenance, then there is no need to switch from real grass.
Grass is adaptable and when it is well maintained you can have lush green grass that looks aesthetically pleasing. Unlike artificial grass, you can have the grass at the height you want it by using different mower blades and strimmer styles along the side of the lawn.
If you have a family or pets, then grass is perfect because there if there is damage to be done on the turf then it can recover very well with minimal maintenance.
However, what needs to be considered when looking after any lawn is the budget you have available, what activities you will be doing on the lawn, how much maintenance you want to be doing with the lawn and how much natural factors affect the lawn. Once you have considered all these then you can have exactly what you want and have real pride with your own patch of land.