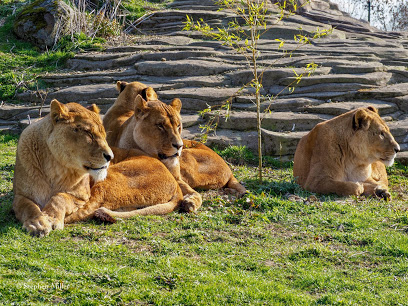 The Five Sisters Zoo was officially established in 2005 with just a small collection of rabbits, guinea pigs, goats, and pigs. Since then the zoo has grown into an exciting collection of over 165 different species of mammals, birds and reptiles from all around the world.
The family run Five Sisters Zoo faced tragedy in 2013 when 48 species of animal were lost to a fire.
The zoo is currently facing its darkest days since the fire. The Covid-19 lockdown has forced the attraction to close its doors to the public, but with essential overheads of £35,000 a month for animal food and welfare, the zoo will struggle to survive without any income.
So far 1618 supporters have pledged £37416 towards he £100,000 funding goal.
The zoo has also highlighted on their Facebook page that are other ways to donate. Supporters are also asked to purchase annual passes, animal adoptions, sponsorship, and education packs through the zoo's website.
Additionally, the zoo is also selling garden plants through a new dedicated website as a way of diversifying its income.
If you would like to donate to the zoo's funding campaign, please click here.