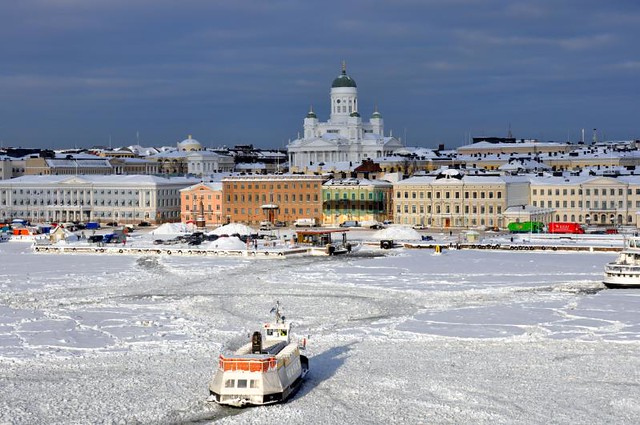 Helsinki, Finland, is famed for its architecture, its exceptional living standards, its heavy metal scene, and, of course, for being a particularly boring tourist destination. For all the city's merits, does Helsinki really deserve its reputation as one of the least popular places to visit in Europe?
By James McKean
Helsinki is the capital and most highly populated city of Finland, in the region of Uusimaa, located in the southern pocket of the country. Scenically positioned on the Finnish Gulf, one thing Helsinki does deliver is idyllic views of the Baltic Sea; which is great news for Instagram users, but also for food lovers, as the sea provides fresh supplies for the numerous Nordic-style seafood restaurants found throughout the city.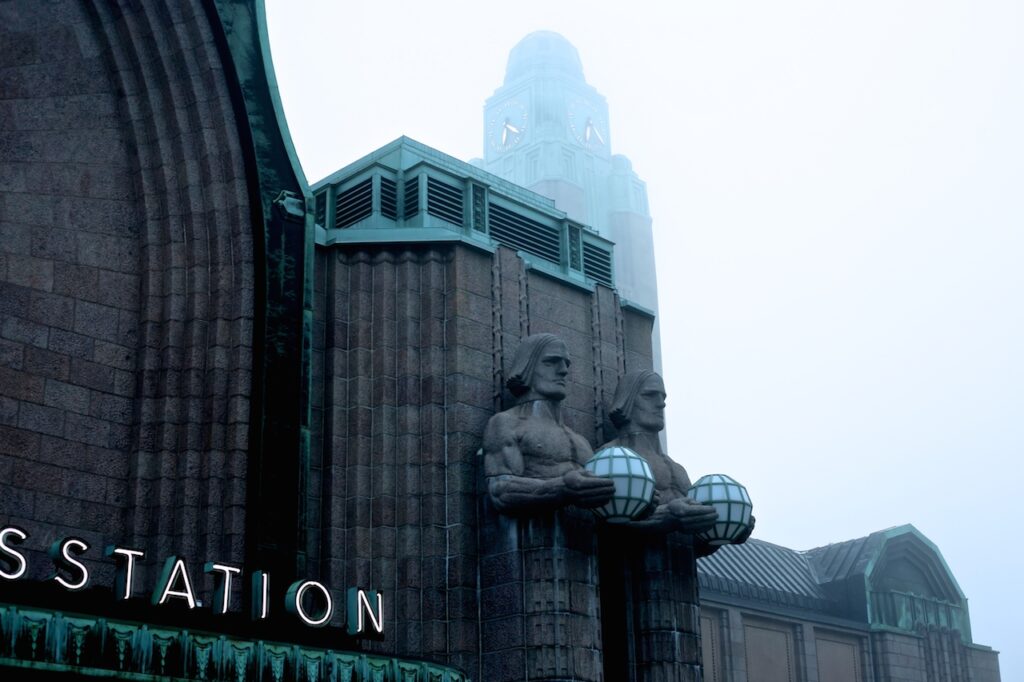 Picturesque sites can also be found throughout the city itself, which caters to several architectural styles and periods. Differing from other European cities, Helsinki lacks a medieval old town, as the city itself was only formally founded in 1530. What it has instead is a perfect mix of Swedish, Russian, and Finnish innovation, from the minimal neoclassical Senate Square, to the Byzantine-Russian style Uspenski Cathedral. What really puts Helsinki on the architectural map is its overwhelming modernism, championed by Finnish architect Alvar Aalto, showcased in the Finlandia Hall and the Temppeliaukio "Rock" Church.
Helsinki plays host to numerous trendy locations, including the design district itself, home to innovative shops and art galleries; the bohemian Kallio area, where swanky bars and restaurants can be found; the tree-surrounded neighbourhood of Käpylä, where original 1920's wooden workers still make up most of the district.
In terms of leisure, the unique offerings of saunas – a Finnish invention – such as the seaside located Löyly Helsinki, are a big attraction for tourists; while the open-air market scene, offering up art, food and vintage clothing, has garnered a good reputation.
Musically, Finland is somewhat of an epicentre for heavy metal, and Helsinki is home to numerous rock and metal bars, and the city hosts the annual Tuska Open Air Festival. Attracting tourists globally, the festival takes place, rather aptly, in an abandoned power plant, and has witnessed such headliners as Slayer and Alice Cooper.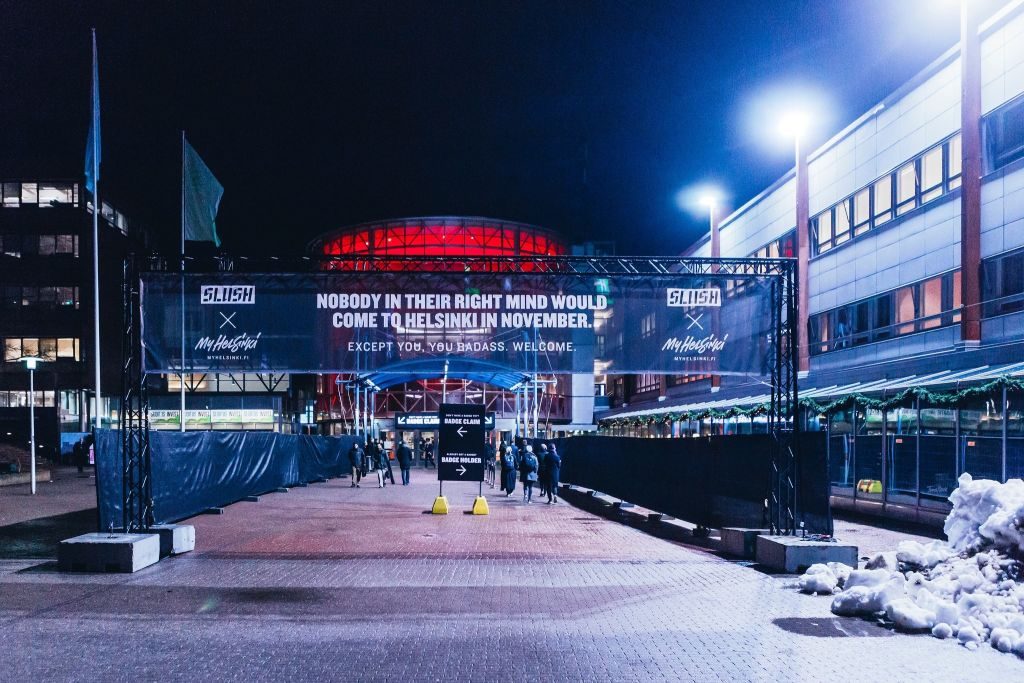 Why is Helsinki considered boring?
For all the incentives there are to visit, what is it that deters tourists from Helsinki?
A 2019 survey conducted by Aviasales, a Russian flight website, discovered that 30% of Russians found Helsinki to be the most boring destination to visit. Disdain was expressed towards the city's lack of tourist attractions, its bad weather, and its general blandness. Besides this poll, there is a plethora of negative trip advisor reviews, alongside broad Reddit discussions, each denoting a similar dislike for the city of Helsinki.
Bad weather is something that cannot be helped, and it seems the Finnish are all too self-aware of this fact. A poster was once displayed at Helsinki airport reading "No one in their right mind would come to Helsinki in November. Except you, you badass. Welcome.", which highlights the type of tourist you need to be in order to weather the city in the winter. The weather is, frankly, harsh, and noted by tourists for being particularly damp, cold, bleak, and, in the middle of winter, totally bereft of daylight. The seriously cold season lasts from late-November to mid-March, with the daily average temperature being around 2 degrees.
This climate is, understandably, unattractive to some, but embracing it is probably the most authentic way to soak up Finnish culture. It's partly the reason why sauna culture was invented and is today, still, very ubiquitous throughout Helsinki. The sauna plays a major role in Finnish culture during Christmas and other major winter events, particularly because it's the best means of braving the harsh winters. So too, these harsh climates are worth weathering in order to get the full Helsinki experience.
Alternatively, the summer months in Helsinki do not suffer from the same bleakness, and in June through to September tourists are met with never-ending summer days, with an average temperature of upwards of 21 degrees. With that, it can be said that Helsinki's 'bleakness' can be determined by the time of year you decide to visit.
Lack of visitor attractions
With regards to the lack of tourist attractions, this mostly gets related to the fact the Helsinki is nowhere near as old as the most popular European cities, and thus lacks the thrills of medieval squares and other ancient buildings found in the likes of Prague, Paris, or Munich. The architecture Helsinki does offer has been deemed, at face value, as boring and nondescript. The Helsinki Cathedral is the most photographed building in the city, but this site seemingly lacks the awe-inspiring enchantment of the the likes of the Eiffel Tower.
Architectural Gems
Still, the aforementioned mix of Swedish, Finnish, and Russian styles is surely enough to keep the interest of tourists keen on viewing unique architecture. Functionalist-styled gems are also scattered throughout the city, including the Olympic Stadium, the Museum of Modern Art, and Alvar Aalto's old home, making for an even more interesting mix of styles and eras.
The contemporary architecture Helsinki has to offer, showcased particularly in the design district, has been recognised worldwide for its innovation and utilisation of design, winning the World Design Capital award in 2012, and the UNESCO City of Design title in 2014. For all the city lacks in ancient attractions, it certainly makes up for in buildings of the future.
In other critiques of Helsinki, some tourists feel the city lacks the activities needed to necessitate a long stay. This has to do with locality, as many of Helsinki's main tourist attractions are city centre and can be visited within a day or two.  Popular blogger, the Digital Globe Trotter, notes "in terms of content, I would rank Helsinki in the lower 10% of European cities for its size" and recommends that the city is only worth visiting briefly.
It is also worth noting that, compared to her Scandinavian counterparts, Helsinki isn't exactly known for her nightlife. Although there are plenty offerings for weekend visitors, the club and late-night bar scene is known to dry up during the week.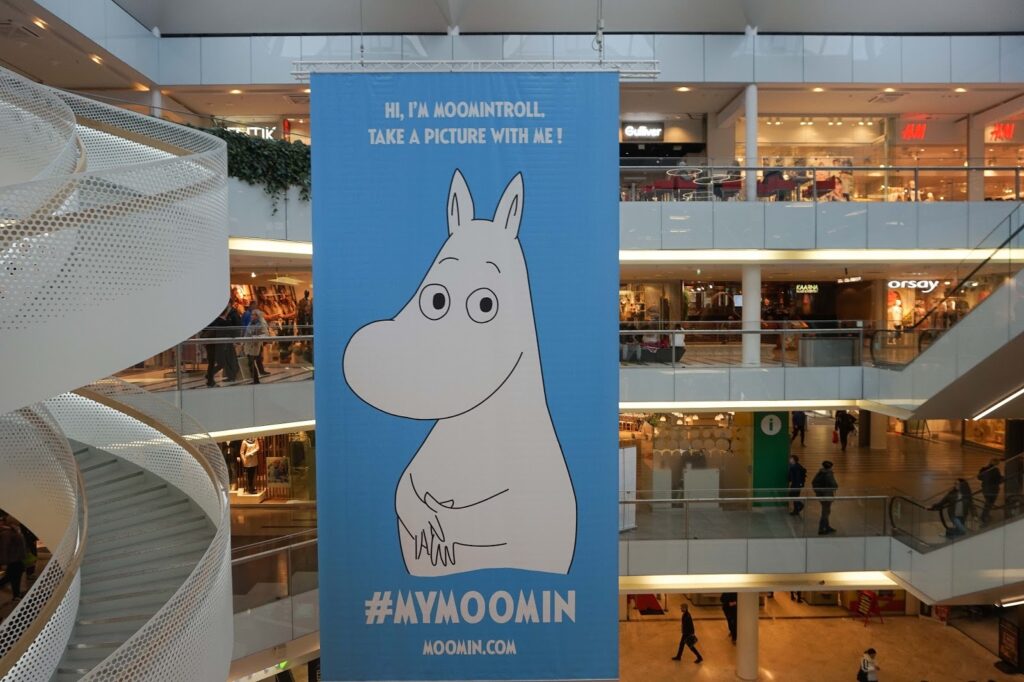 Good base for day trips
Although there may be some truth in Helsinki's lack of activities, there are a plenty of potential day trips that can be made from the capital. The Helsinki archipelago contains 300 islands, many of which can be easily accessed by boat.  For example, Suomenlinna, the Finnish sea fortress, can be reached within 15 minutes from the city.
Another popular day trip is to visit Tallinn, the capital of Estonia, which can be reached via a 2-hour ferry ride. Tallinn can definitely make up for what Helsinki lacks, including quaint streets and medieval architecture.
Overall, Helsinki, like any European city, has its pros and cons. What it lacks in old architecture, quiet nightlife, and bad weather, it makes up for in contemporary architecture, innovation, and locality.