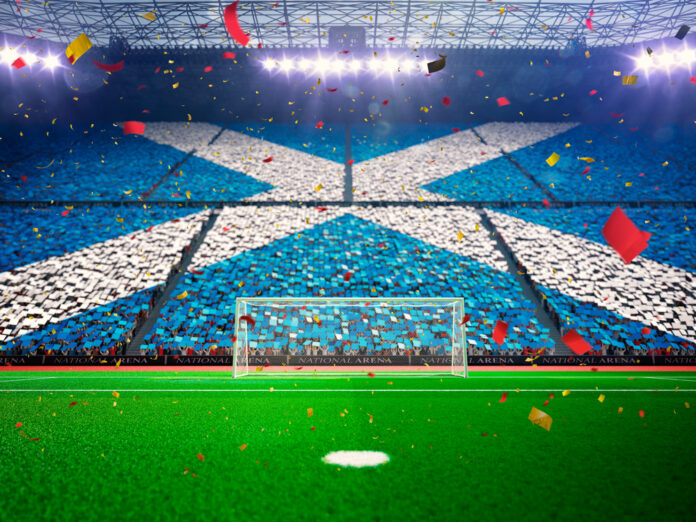 Just won the lottery? If you want to invest in a Scottish football club you don't necessarily need to have won the jackpot.
By Angus Wright
Despite its history and loyal following, Scottish football has always been viewed as a lower level of the sport by outsiders. Even the Scottish Premier League is criticised and looked down on, especially when compared to the top flight of our neighbours to the South or those in Europe.
The main issue people have with the Scottish Premier League is the lack of competitiveness with a seemingly constant battle for second or third place every season due to Celtic and Rangers dominance. This is a trend which seems destined to continue the Old Firm have a much larger financial backing than the other clubs in the league. As you step down to the lower tiers of Scottish football, the quality also drops dramatically with Championship level teams making English Championship sides (for example) look like world-class outfits.
With all of this in mind, Scottish football could be a potential bargain spot for those looking to purchase their own team. So how much does it actually cost to buy a football club in Scotland?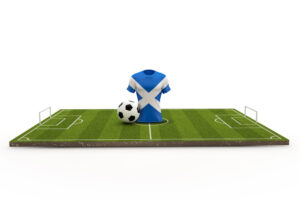 Starting at the top, the highest valued Scottish teams at the time of writing are:
Celtic FC – £90.70m
Rangers FC – £54.20m
Aberdeen FC – £12.92m
Even in the top flight in Scotland, once you get away from the two 'big' teams (Celtic and Rangers) there is a dramatic drop in value with a massive £42m deficit between Rangers and Aberdeen. Similarly, with the Scottish Championship, there is a big fluctuation in club market values. Heart of Midlothian FC is the most expensive side, valued at £8.06m whereas Queen of the South FC sits at a worth of just £1.37m. This trend continues as you move down the leagues. The title of the lowest valued professional football club in Scotland goes to Elgin City FC. The League Two side is said to be currently valued at just £45,000.
Due to the current Covid-19 pandemic causing issues globally, it is a bad time to be the owner of a football team. Due to games being played behind closed doors and the 2019-2020 season being cut short, many clubs are recording massive losses and some believe serious financial problems are inevitable for many clubs. With this in mind, it may be a good time for someone to snap up a team with owners possibly willing to cut their losses and abandon ship.
Even without the problems caused by the ongoing pandemic, would you stand to make money from a Scottish club as an owner? Despite the obvious quality difference between the Scottish and English Premier Leagues, the Scottish game still offers plenty of drama and entertainment for fans of the sport. SPL tickets are much better value for the supporters with match tickets ranging from £16 to £30. This is much more budget-friendly when compared to English prices which can be anything from £15 to an eye-watering £126 for standard seating!
For those loyal enough to buy season tickets, Scottish football also has a more attractive price point. Season tickets in Scotland can range from just £200 to £609 whereas in England you could be charged anything from £275 at the bottom end, right up to £1,995!
Scottish football has a huge following with major rivalries across the nation. It is the biggest sport in the country and brings with it many loyal supporters ready to fork out for tickets every week. Due to the lower pricing when compared with the likes of English Premier sides, it is much easier for Scottish sides to fill their stadiums consistently every week. While they're not selling out every week, their ticket sales are covering a considerable amount of the teams' costs which can be a struggle for the larger, more expensive ticketed sides in England.
When tickets are put together with merchandise and refreshment sales along with other services offered such as paid online supporters channels, owning a Scottish football club can be a potentially lucrative venture. The loyalty of supporters cannot be underestimated. As previously mentioned, the global pandemic has everyone struggling. To help their club survive this difficult time, Aberdeen FC fans purchased over 5,000 season tickets for the 2020-2021 season despite the uncertainty of when they will be allowed into the stadium again! This is a perfect example of your fans supporting you if they believe in the team – something which cannot be overlooked by an owner.
So what could you do if you had £100,000 burning a hole in your pocket? While this wouldn't get you much of a look-in in England, this amount of money could buy more than you think in Scotland. For £100k you could take your pick of a few League Two sides or even a lower League One side such as Clyde FC or Cove Rangers FC.
If you were to up the capital to £1-Million, you could get a bit further, broadening your reach to the Championship competitors at the top of League One and maybe even into the Championship itself – with the right negotiations of course.
While it's not the biggest or best league structure in football, Scotland still has plenty to offer. With a large, fiercely loyal fanbase and teams at bargain values, purchasing a Scottish club could be a very good move for those with the money to do so. Scottish football is not for the faint-hearted, but as long as the tough periods can be weathered and cash is injected in the right places, a profit can be turned in this underrated football association.