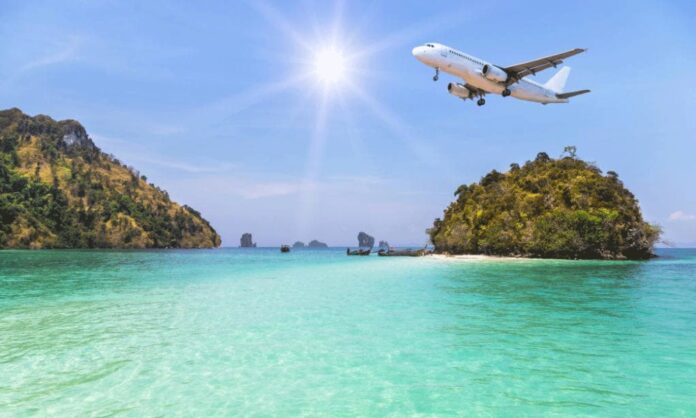 Come fly with me? Many airlines will probably get a negative answer to that question this year as Covid lockdown measures continue. But what if you have Avios points accumulating? Well, it is not necessarily all bad news as British Airways recently announced a 6 month extension on any unused companion vouchers members. What are the options then if you want to spend your points now, and what are the smart choices if you opt to continue collecting your points into next year?
By Phil Taylor
At this moment in time it seems like a holiday is the last thing on your mind. With second lockdowns being enforced around Europe it might be a while before we are travelling to our favourite destinations but this could be the best time to become an Avios member and build up all those points. So how can you get involved with Avios?
Avios is a scheme that enables you to build up points and allow you to spend them on various different retailers. When you join the executive club then you are able to gain these points with Avios and its partners.
It is mainly focused on gaining points when you travel and that might be through flights, car rental or hotel stays but you can also gain points when you are shopping. For example you might do your shopping at Tesco or subscribe to the Economist or even at Bicester Village Shopping Collection. However, the best way is to fly and rack up those points.
When flying there are several different airlines that give you the points but the most beneficial is to fly with British Airways. It all depends on what class you fly, if you are using any offers and ultimately where you are flying to. When flying with BA you are guaranteed 3 points for each mile flown but other factors can increase the amount of points you can collect.
What to consider when using Avios for travel?
One thing to remember when you are booking a flight though is that it is never free. You might have enough Avios points but you still need to cover taxes and other charges that might apply to the cost of the flight.
As is common with most things, when booking between peak or off peak, you will use less points when you choose the off peak. The points savings can be huge as well, for example a Madrid return costs 15,000 peak but 13,000 off-peak, a New York return costs 40,000 peak and 26,000 off-peak and finally a Sydney return costs 100,000 peak but 65,000 off-peak.
That is not to say do not travel in the peak because you can save money on the hugely inflated cash prices by using your Avios points.
You can also travel in more style by using your Avois points. With minimal difference between economy and business using Avios points compared to cash price it makes more sense to travel in a little more elegance and comfort by using the points you have been saving up. Flights to New York can be four times the price if you decide to just use cash but by using points and around an extra £300 in taxes you can fly in business class all the way.
How can I build up extra points?
If you are interested in the scheme and want to sign up then do so because you can acquire Avios points by signing up for new deals. For example signing up for new internet or a new credit card could give you the opportunity to build up more points and make that next holiday a little bit cheaper.
Referring a friend can be an easy way of getting extra points for yourself and for them as well. If you convince a friend to join the members scheme then you will get 6,000 points for yourself and they will get themselves 2,000. Win-win situation.
Certainly if you do your main shop at Tesco you should be a member of because these are easy points. You gain them through your club card points and then can exchange them for Avios points. For every 600 points you have you get £2.50 in vouchers. This is also the case for fuel from Tesco petrol stations. However, you will have to be quick as BA have announced they are scrapping their partnership from January.
You can also easily earn points buy giving your opinion. Surveys are a good way of gaining more points and they are effortless if you have the time to finish off a survey for some extra points. However, you might be susceptible to spam emails that keep asking for your opinion.
If you live in a household that travels separately then it is a good way to build up a household account. As long as you live at the same address, you do not have to be related, you can create a household account of up to six different members and spend the points in one place.
There is also the option of buying more points. This can be a good way of saving in the long term and building up a large amount of points to avoid a bigger cash payment when it comes to booking your holiday. You can even gift Avios points to your friends and family.
Is it worth it?
If you are someone who likes to go on holiday and likes a deal then this is certainly the scheme for you. You can earn points travelling, buying foreign money, renting a car, booking a hotel or even buying your holiday clothes before you go at certain retailers.
It can help in the long run and can be a great way to reduce costs when it comes to making the final big booking.
So with Christmas coming up, perhaps you can ask for some as your present to get you going and get you excited once restrictions have been lifted?