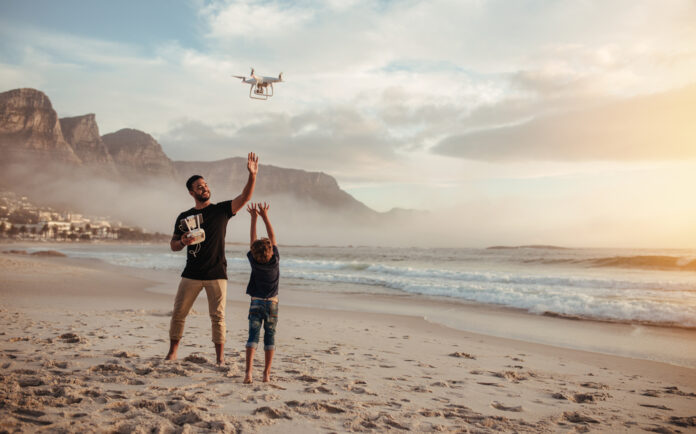 Drones are increasingly popular at home, and can be fantastic to use on holiday to take fun photos and videos. But what are the rules around taking drones abroad on planes?
By James McKean
When travelling the world, owning a drone is a sure-fire way of getting the most out of your experience- whether you're a travel blogger or not. Why pay to scale iconic landmarks when you could sit from a comfortable distance and let the drone do all the hard work? Capture the Eiffel Tower from lofty heights, circle the Tower of Pisa, explore the Great Pyramids for free. But maybe this isn't always an option: travel restrictions, and even nation-wide banning, has been enforced in some countries, as drones are still viewed, perhaps rightly so, as a serious security threat.
So where can you take your drone? And what countries will you get fined for using one in?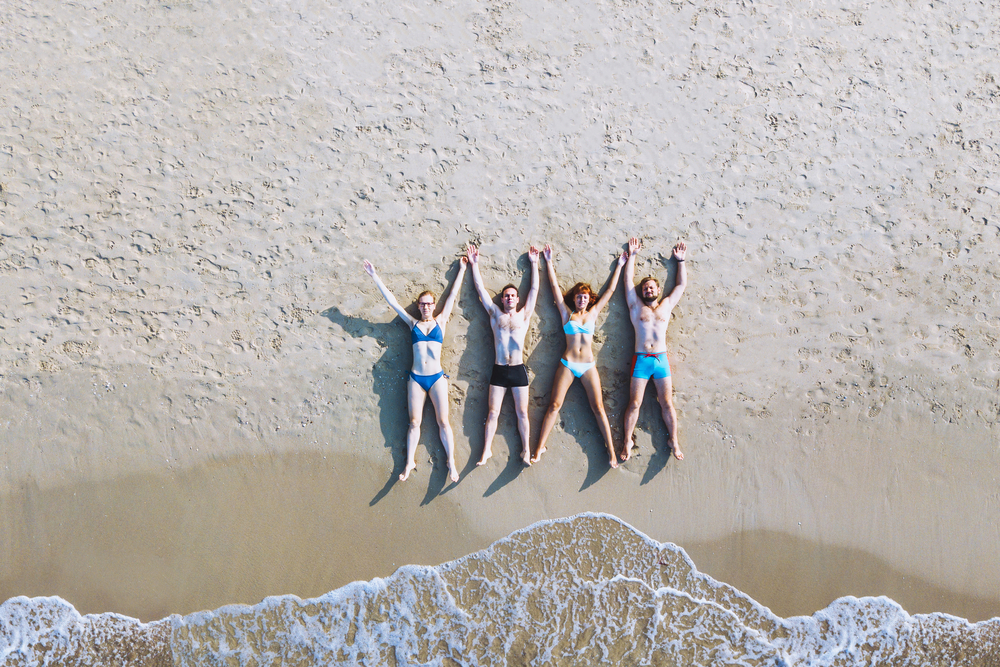 What are the rules concerning taking drones on planes?
The main rule is that, when getting on a plane with a drone, the drone must remain switched off and in your cabin bag. As long as they are switched off, they are considered – in accordance with airplane jargon- as Personal Electronic Devices (P.E.Ds), alongside other portable electronic devices such as laptops and phones. These devices are associated together as they are powered by the same lithium-ion batteries. These batteries pose a serious threat in the event of an in-flight emergency -such as a thermal, shock, or short circuit-incident- as the amount of heat lithium-ion batteries can produce makes them susceptible to explode. Keeping these devices in hand-luggage gives the cabin crew a better chance of curbing the problem if it so arises, as the main luggage compartment is harder to access inflight. Also, for this same reason, all spare batteries you take with you must be kept in your cabin bag. These spare batteries need to be separated, and out of reach from any other device running on lithium-ion batteries. A fire-proof case is recommended to keep your batteries separate.
It is worth noting that airlines may impose a limit on either how many batteries, or total battery wattage, you can take onto the plane. As a rule, take no more than a 160w battery on the plane.
In terms of size and portability, smaller drones are obviously recommended for flying. Hand-luggage restrictions may limit your ability to get on board with bigger drone models, so the more compact, the better. You don't want to have to choose between missing your flight or missing your drone!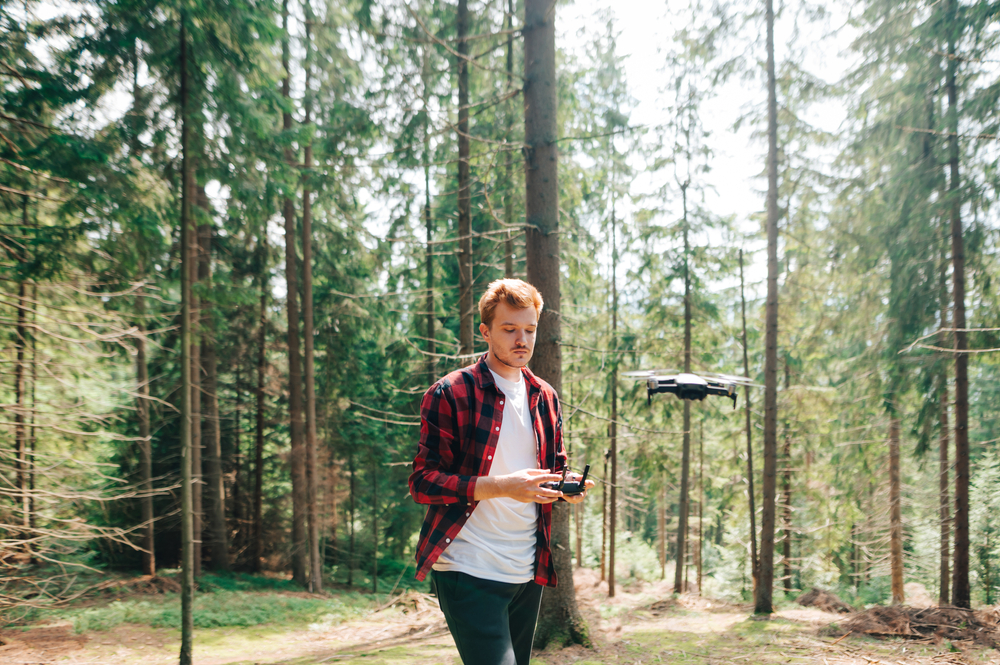 Do they have to be declared to customs?
This differs depending on the destination you're flying to. In 2016, the Government of India made changes to their Customs Baggage Declaration which was, namely, in accordance with the governments growing suspicion towards drones- particularly how they could be utilised by terror groups. Those flying to India must now declare drones at customs or face a heavy fine. Similar rules have been enforced by the Peruvian government, amongst other countries.
In the cases of other countries, such as Argentina, Vietnam, Thailand, Turkey, and France a permit is required before the drone can be used. The respective governments in countries of Zambia and Belgium have enforced the rule that drone use must be purely recreational, and that drone users must have no commercial gain, or interest. Brazil, on the other hand, has only imposed a ban on flying drones over public, or vastly populated spaces.
That is just a brief overview- be sure to research the rules imposed in your travel destination regarding drones before you get there.
Any countries you cannot take your drone to?
Despite the meteoric rise in drones over the last couple of years, a recent study conducted in February of 2020 by a drone flying academy 'UAV Coach', found that 70 countries lack any form governmental law with regards to drones.
On the other hand, they also found that there were 15 countries, at the time when the research was conducted, that have totally banned drone use.
The 15 countries are:
Algeria
Barbados
Brunei
Cote d'Ivoire
Cuba
Iran
Iraq
Kuwait
Kyrgyzstan
Madagascar
Morocco
Nicaragua
Senegal
Syria
Uzbekistan
So, you might want to think about leaving your drone behind if you're booked to travel to any of the countries listed above any time soon!
The reason, cited by UAV Coach, as to why these 15 countries chose to outright ban drones mainly revolved around the fact that, being a relatively new gadget, many governments are still in the darkness about what a drone is capable of and are hence suspicious towards them.
That being said, 15 countries only equates to around 7.5% of the world, so national drone bans is hardly a growing global trend. It'll be interesting to see if the remaining 70 countries will decide to enforce any drone-related laws in the future.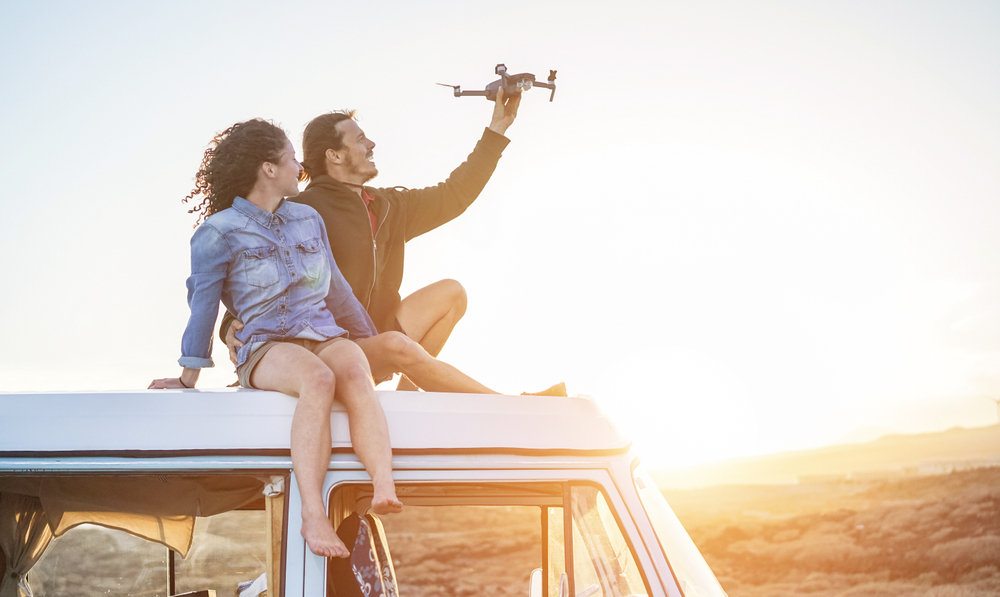 How should you pack your drone to avoid damage?
As previously mentioned, drones need to be stored appropriately: in hand luggage, switched off, and packed separately from any spare batteries. But what else can be done to ensure optimum safety over your expensive gadget? First off, it's important to invest in a hard-shelled case for travelling, as a regular bag or even the box the drone was bought in won't cut it in the face of turbulence, or any other unpredictable occurrences. There's plenty of good hard-backed backpacks available on the market that would be suitable, such as the Lowepro Quad Guard or the Manfrotto D1.
A hard-cased bag works well on the exterior, but it's also worth investing in padding for the interior. Small foam carry cases can be bought cheaply and tailored to your drone make and model.
Conclusion
To summarise; pack your drone appropriately, keep batteries separately packed, and refer to the list of countries that have either imposed a drone ban (which may have been updated since the time of this articles publication), or countries where drone restrictions have been implemented.
---
The information above was correct at the time of publication, however you should always check with your airline regarding relevant rules ahead of travel, as well as with the relevant authority of your onward destination regarding usage of drones.