With exactly one month to go until the General Election, we take a closer look at the Linlithgow and East Falkirk Seat. The SNP, Green Party, Labour Party, Conservative and Lib Dem Candidates have all been named, whilst the Brexit party candidate is either still to be made public, or will not stand. On current polling, Linlithgow and East Falkirk should be considered a safe SNP seat with the Electoral Calculus Ltd calculating the probability that Martyn Day will be returned as MP at 68%, with a predicted majority of 16.5%.
SNP – Martyn Day – Sitting MP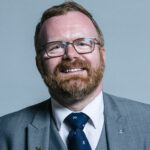 Born in Falkirk, Martyn Day was brought up in Linlithgow and attended Linlithgow Academy. Prior to his political career, he worked for the Bank of Scotland as a personal banking manager. Day was selected to contest the Linlithgow and East Falkirk constituency at the 2015 UK general election in which he defeated the sitting Labour MP, Michael Connarty. He received 32,055 votes and a 52.0% share of the vote. He retained his seat at the 2017 snap election; albeit with a reduced majority of 2,919 votes. Whilst current polling suggests Day will increase his majority, there are challenges to overcome. Firstly, unlike in the 2017 General Election, the Green Party is standing. He will look to heavily squeeze this vote, but may lose a few hundred 'hard' green voters who previously voted SNP. Secondly, if the Brexit Party do not stand, the pro-Brexit vote will not split and will benefit the Conservative share of the vote. However, given West Lothian voted 58.3% remain, he should in theory benefit from tactical remain voting. Despite the challenges to overcome, there are good reasons why Day could increase his majority. The relatively contentious choice of Labour candidate could well benefit the SNP, and Lib Dem voters not wanting to bring in a Conservative government could also tactically vote SNP.
Green
Party –
Gillian Mackay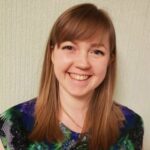 Gillian is Co-Convenor of the Scottish Young Greens and is a Marine Biologist. She played a key role in the Lothian 2016 Holyrood campaign which saw two Green MSPs returned to Holyrood. She is now based in the Scottish Parliament working as part of the Scottish Green MSPs' team. However, with no Green candidate standing in the seat at the 2017 election and no current Green councillors on either Falkirk or West Lothian Council, it will be an uphill struggle for Mackay to retain her deposit.
The Labour Party – Wendy Milne
Wendy Milne was selected as the Labour candidate in July last year. Upon selection she stated, "I am currently the chairperson of Linlithgow Constituency Labour Party and I was encouraged and supported to put myself forward for selection by local members." A Scottish Labour spokesman at the time added: "Wendy Milne has been an active member of the Labour Party for over twelve years, having re-joined in 2006." For some though, Wendy Milne has been a controversial choice of candidate. In 1990 Wendy Milne was one of those 
purged from the Labour party
as part of Neil Kinnock's  clearing out Militant, and in 2001 she went on to stand as the Scottish Socialist candidate in Livingston against then Labour MP Robin Cook.
Liberal Democrats – Sally Pattle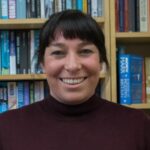 Convener of the West Lothian Liberal Democrats, Sally Pattle runs Far From The Madding Crowd, Linlithgow's award-winning bookshop. She has previously been a candidate for the Scottish Liberal Democrats in the local council elections and the snap general election in 2017, where she secured 3.4% of the vote. The Lib Dems will be hoping to increase their vote share in the seat, but any new voters might be counter-balanced by previous voters switching allegiance to tactically vote for SNP or Labour, and to the Greens.
The Conservative Party – Charles Kennedy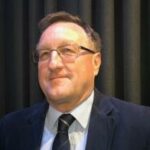 Charles Kennedy was raised and educated in West Lothian. He has been a resident of Bathgate for 20 years where he is currently a local councillor. For over 40 years has been employed within the construction industry as a Quantity Surveyor/Commercial Manager. He led the West Lothian Better Together campaign during the 2014 referendum. He stood as Conservative Candidate at the 2017 election where he secured third place with 29.1% of the vote. On current polling, the Conservatives might perform relatively well and push Labour into second place, though much will depend on whether the Brexit party chooses to stand a candidate in the seat.
Brexit Party – Not known