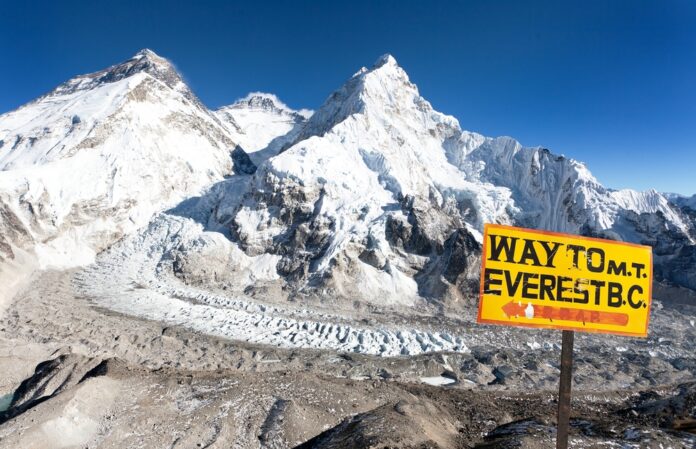 Over the course of fifty years, climbing Mount Everest has turned from a never-before-seen global achievement to a bucket-list item attracting mass tourism. Indeed, an now infamous photo taken on May 22 2019, showed 220 climbers waiting in a queue at the peak. But the mountain remains deadly, and the death count of climbers grows by the year. For these unlucky climbers, the slopes of Everest turn into their permanent resting place.
By Angus Wright
Of all the mountains and mountain ranges on Earth, the most famous are Mount Everest and the Himalayas. People travel from all over the globe to visit and attempt to summit the world's highest peak, standing at 8,850m or 29,035ft tall. While the majority of parties embarking on this epic journey return safely, many others are not so lucky.
The Himalayas are made up of three main ranges – the Greater Himalayas, the Lesser Himalayas and the Outer Himalayas. This giant range stretches 1,500 miles across India, Pakistan, Afghanistan, China, Bhutan and Nepal. Mount Everest sits on the border between Nepal and Tibet, towards the Eastern end of the Himalayas.
On the 29th of May, 1953, Sir Edmund Hillary made history and became the first person to climb Mount Everest. Since then, many people have ventured to take on the challenge themselves. As of the end of the 2020 climbing season, 5,780 people have reached the summit – many of them more than once! A Nepalese Sherpa named Kami Rita is the current title holder of most summits at 24, he plans to retire after his 25th which will probably happen during the 2021 season.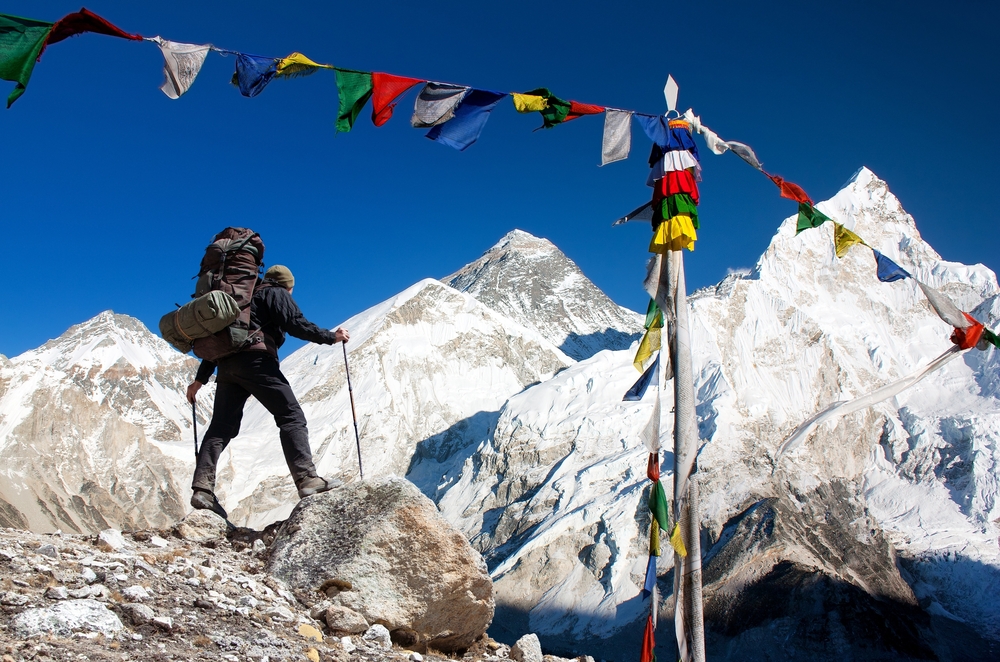 There is a small window to climb Mount Everest with summits usually taking place between the 10th and 29th of May to avoid the monsoon season. Not only do climbers have to be lucky and time the weather, but they also have to have large wallets. A basic trip to the top of Everest can be arranged for around $20,000 (US), however, there is a range of companies offering varying levels of expeditions with the most expensive reaching a whopping $200,000!!
In the early days of Everest summit expeditions, the vast majority of people making the attempts were experienced climbers. Now, with more people than ever aiming for the top of the world, the number of inexperienced and under-prepared climbers is increasing.
The first recorded deaths during a summit attempt on Mount Everest were those of seven porters in 1922. Since then over 300 people have died on the mountain during expeditions – 6.5% of those attempting. Before 1990 the fatality rate for climbers on Mount Everest was 1 in 50. Thanks to advances in climbing equipment and technology, that has decreased to 1 in 240.
Main Risk Factors
There are many environmental causes of death for climbers; avalanches, bad weather and deep crevices to name a few. Another issue is too many people on the routes at once – climbers have been known to collapse and freeze to death in queues for ladders. The most significant cause of death on Mount Everest is altitude sickness. This can cause climbers to become confused and disoriented, making them lose their parties and disappear into the white abyss.
To help avoid altitude sickness, climbers need to ascend gradually, acclimating to the altitude as they go. The trek up to Everest Base Camp takes around 8 days. On average, climbers spend 40 days at base camp before their summit attempts. Every day they will climb to a designated point and descend back to camp. Once they are suitably acclimated, they will go for the summit!
Of some 300 souls lost on the mountain, only 100 bodies have been recovered. There are difficulties in retrieving bodies as helicopters struggle to fly any higher than base camp due to the thin air. Extracting bodies manually is also an issue as they may be in hard to reach places or lost completely. Even if bodies are within view and reach (some are located right on the route to the summit), the effort required to carry a body on top of the equipment required to reach it makes it a near-impossible task.
Green Boots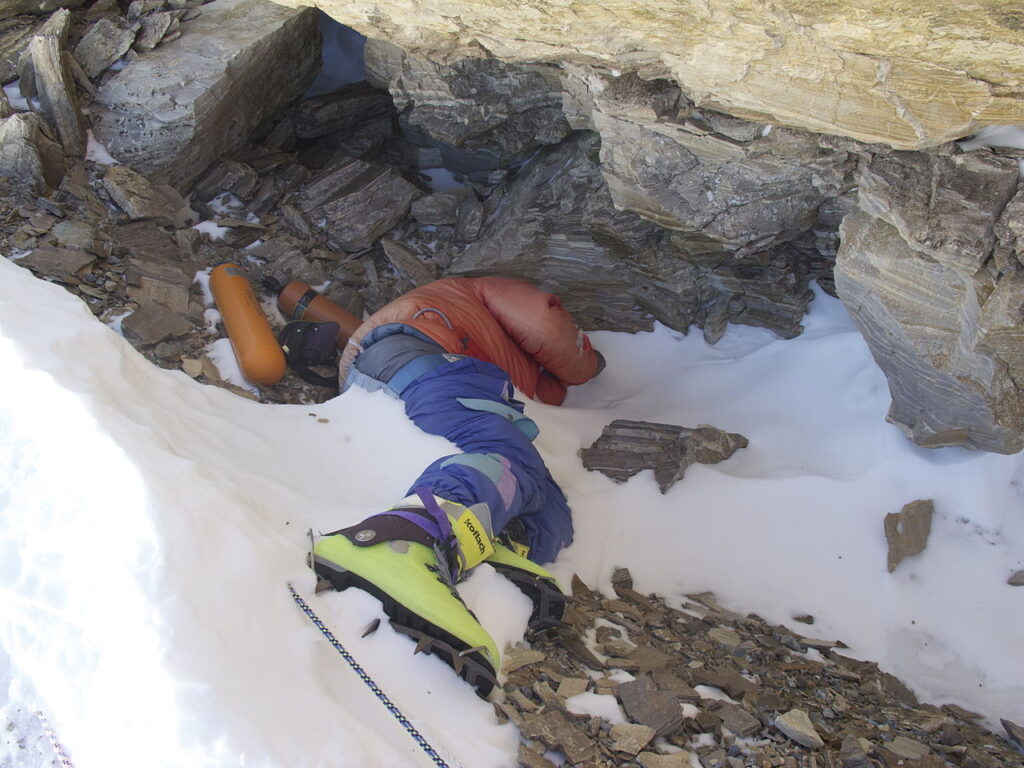 Due to global warming, many bodies which were once entombed in ice are slowly becoming visible. One body has become a landmark on the route; Tsewang Paljor, known as 'green boots' to climbers, lost his life taking shelter under an overhanging rock at a popular resting spot near the summit.
Not only is the recovery process difficult and complex, but it is also very expensive. Due to the time, effort and danger involved, the operation of retrieving one body can cost up to $80,000. Before making their ascent, some climbers request that their body be left on the mountain if they do not return. Some Sherpa communities believe that it is disrespectful to the mountain gods to leave bodies on Everest and that they should be removed.
Over the years, the Nepalese government have increased the number of permits issued to allow climbers onto Everest to keep up with the demand. The main reason for this increase is the amount of revenue generated by permit sales. The current cost of a permit to climb Mount Everest is $11,000. Once permits are purchased, climbers can spend anything up to $25,000 on climbing equipment, supplies and Sherpas, creating a huge amount of income for the local community. The increase in permits being granted resulted in 380 climbers being allowed to climb Everest in the 2019 season.
Stricter Requirements
Despite the increase in climbers being allowed access, the Nepalese government has brought in stricter requirements for applicants. All climbers must prove experience and training in high altitude mountaineering. They must also have previously climbed another peak in Nepal over 6,500m and submit a certificate of good physical fitness and health.
Despite the high cost, strict permit requirements and inherent danger, climbers continue to travel to Mount Everest. Not even a higher than normal risk of death can deter the adventure seekers willing to make the trip to the Himalayas.
Have you ever climbed Everest? Do you know someone who has? Let us know!