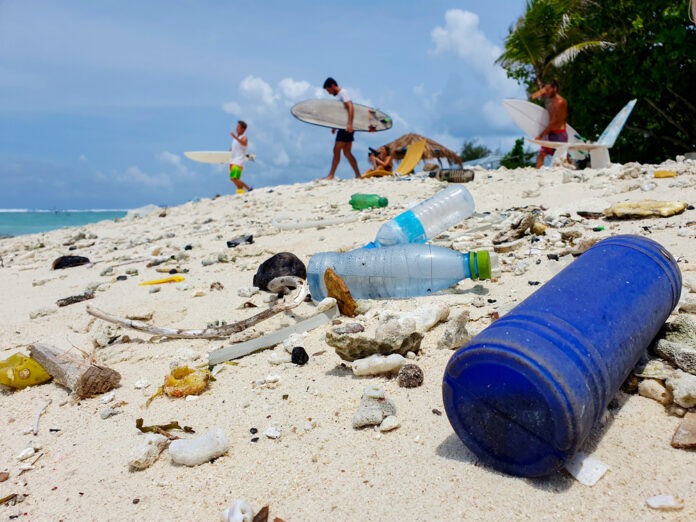 Is Geotagging on Instagram causing long-lasting environmental to natural beauty spots? Many would say 'yes', and some tourist boards are even going as far as to running campaigns on social media to discourage tagging.

By Sam Roberts
Instagram has had a significant impact on the travel industry since 2014. I have been lucky to have travelled worldwide. And I have seen the effects of geotagging on natural beauty. It has led to trail erosion, wildlife, and increased litter.
And in countries like Thailand – it has destroyed parts of the country. Islands like Koh Phi Phi are the prime example of places damaged by over-tourism and under-regulation.
Geotagging has led to an escalation in tourists looking to visit a spot, to get an idyllic Instagram picture. Some of us have heard those colloquial phrases "do it for the gram," in reference to people visiting geotagging hotspots – often taking hazardous pictures – to get likeable Instagram posts.
So what is the impact on Scotland's natural beauty?
What is Geotagging?
Not everyone has heard of the phrase geotagging; it remains a relatively new phrase, among the younger generations.
Geotagging is where social media users share their location on sites like Instagram via GPS systems.
GPS isn't a new-found technology. The military has used it for decades, and you've likely used a sat-nav device since the 2000s. As technology has improved, GPS has become available in smartphones, fitness watches, and drones.
Today, most of us use devices capable of geotagging.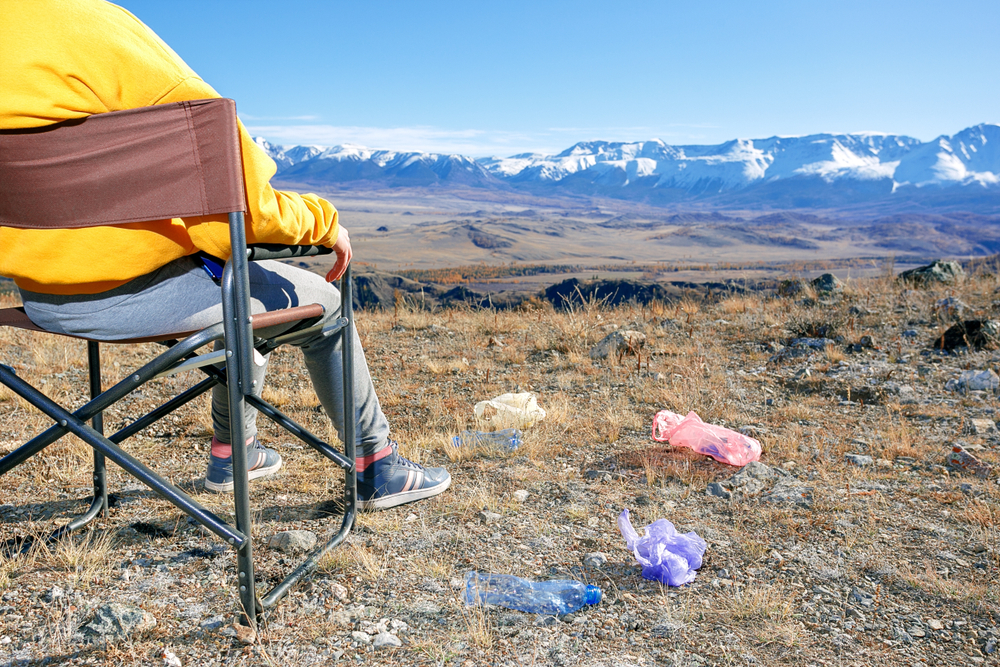 Is geotagging ruining natural wonders?
Many argue, yes.
The New York Times suggested a popular Instagram spot, the Delta Lake, has increased from two hikers per day to 145 hikers per day since 2015. Local tourism board member Mr Moderna, claimed: "The landscape was under threat from visitors drawn by the beautiful vistas on Instagram."
But that's not the first time that locals have criticised photo-tourism. Hong Kong has become a popular geotagging spot. Especially in public housing developments, where influencers clammer to get the perfect photograph.
Another prime example is Horseshoe Bend, Colorado. In 2010 only a few thousand people visited. But the location became a geotagging spot in 2014, and over one million tourists came by 2018. In response, facilities started to crumble, dirt tracks became destroyed, and staff erected railings after a visitor fell to their death.
Sherwin Banda, president of Africa Travel Inc, suggested tourists using geotagging while on safari are giving opportunities to poachers. Leaving a GPS trace of the location where you saw animals makes hunters jobs ten-times easier – endangering precious wildlife in the process.
Does everyone agree that geotagging is an issue?
Not everyone.
An article written by Vice Media claimed that we should stop blaming geotagging for ruining the great outdoors. Instead, we should focus on increasing funding for public land. And if local authorities adequately fund public land – increasing tourism numbers from geotagging wouldn't be a concern.
Many argue that there is a fine line between encouraging visitors and boosting the local economy and prioritising conservation. But due to the lack of funding and understaffing; that has become increasingly difficult to balance.
According to Sheila Faalasli, the social media manager at the National Parks Conservation Association "many park services are in despair due to budget constraints, and it would cost $12 billion to fix them all."
Christian Le Mont, the social media coordinator at Latino Outdoors, suggests that Instagram is a powerful tool for increasing conservation awareness, stating "a photo on social media can spark that passion."
What action have local authorities taken so far?
Isle of Skye, Scotland
Police in the Isle Of Skye noticed a significant uptake in visitors in previous years, and have warned visitors not to come unless they have accommodation on the island.
Mumbai, India
After a bystander died trying to save three girls that fell into a river while posing for a selfie, Mumbai banned selfies at 16 popular tourist hotspots.
Faroe Islands
Every year the Faroe Islands close for one week so local staff can repair the damage done to tourist spots, popular trails, and natural environment.
Boracay, The Philippines
The Philippines banned all tourists from Boracay, its most popular island for one year in 2018 due to its significant damage from over-tourism and geotagging.
Koh Phi Phi, Thailand
The Thai government closed Maya Beach – the most popular beach in Thailand – for numerous months in 2019. Mass tourism was destroying the beach, forcing the government to take action.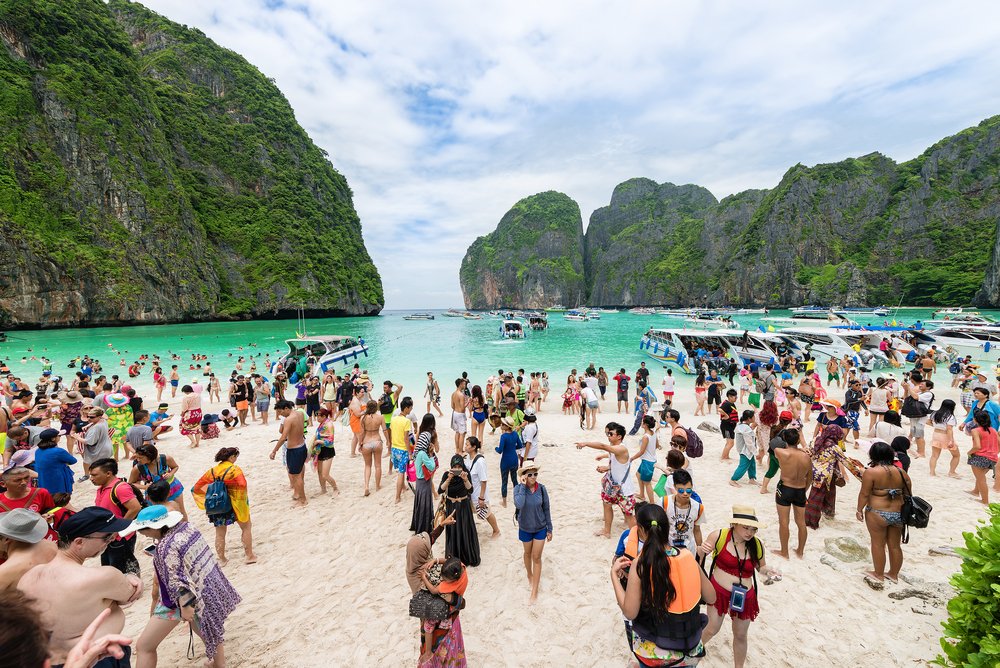 What are Scotland's most popular geotagging hotspots?
Fairy Pools, Isle of Skye
The Fairy Pools are popular with wild swimmers and Instagram influencers. The stunning pools attract millions of visitors per year because of the crystal clear waters and spectacular photo opportunities.
The Isle of Harris, Scotland
The Isle of Harris is nothing short of spectacular. It is a mixture of stunning blue waters, white sands, and secluded hiking hotspots. You might mistake the island for somewhere in the tropics with its pristine beaches.
Loch Lomond, Trossachs National Park
Loch Lomond is as beautiful a spot as you'll find in Europe. Home to small boats, canoes, and kayaks gliding across the still blue waters, it remains a hugely popular geotagging hotspot.
Fingal's Cave, Staffa Island
Fingals Cave is one of the world's most unique caves. The question around the formation of the cave remains a mystery, but it is a popular geotagging hotspot due to its majestic nature.
Ben Nevis, Scotland
Ben Nevis is the highest peak in the United Kingdom. Due to the increase in geotagging; tourists clammer to the top to get a shot of the stunning views.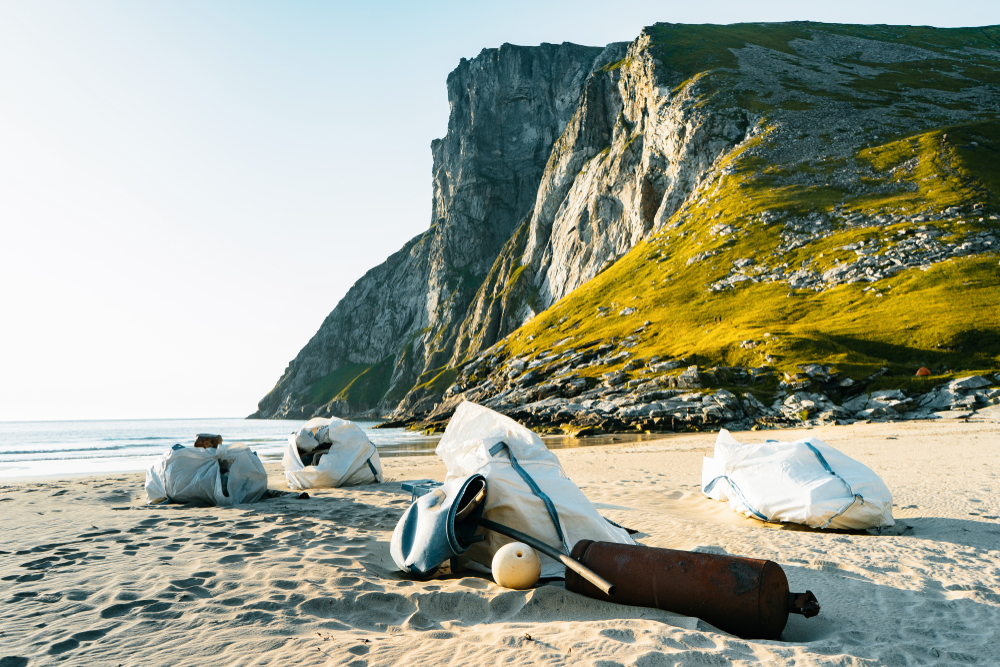 What is the future for geotagging?
The Oxford Dictionary shortlisted overtourism for "Word of the Year 2018," but let's be honest, it has been a growing issue for decades, not just a few years.
One of the most significant issues before 2020 was the lack of regulation on geotagging spots. It became evident that local authorities were more concerned about immediate mass tourism profits instead of implementing restrictions on visitors clambering to Instagram hotspots.
These don't need to be heavy restrictions. If authorities closed popular trails, beaches, and landmarks for days or weeks at a time to repair, they could maintain sustainability and profitability. Banning geotagging will prove challenging, but managing tourism numbers is a straightforward approach.
The travel industry will never be the same after the covid19. But it has given national parks and governments the crucial opportunity to reevaluate mass tourism.
Scotland and the rest of the world have the chance to balance the incredible economic benefits of mass tourism, with sensibly managed tourism numbers promoting sustainability of the environment.
I believe it is perhaps a blessing in disguise, or maybe a wasted opportunity. Time will tell.