Scotland offers up some fantastic scenery by day. But for a growing number of tourists, it's the spectacular views by night that are attracting them to remote 'dark sky' parks.
By Sam Roberts
Where best in Scotland can you go to see clear night skies?
If you said that Scotland has long and dark winter nights, it would be a colossal understatement. The sunsets are early, and the sunrises are late – it makes for short winter days. However, the long nights offer incredible stargazing opportunities! Scotland, especially in the Highlands, has minimal light pollution. And in certain parts of the country, you will struggle to find a better stargazing spot globally. Furthermore, you can sometimes catch a glimpse of the Northern lights or the Milky Way. I have been fortunate enough to see the stars in some of the worlds most fabulous stargazing locations, including the Egyptian Desert, India's Thar Desert, the Australian bush, and the desolate jungles of Chiang Mai, Thailand. There isn't anything more inspiring, eye-opening, and deeply humbling than seeing the stars and realising how irrelevant we are!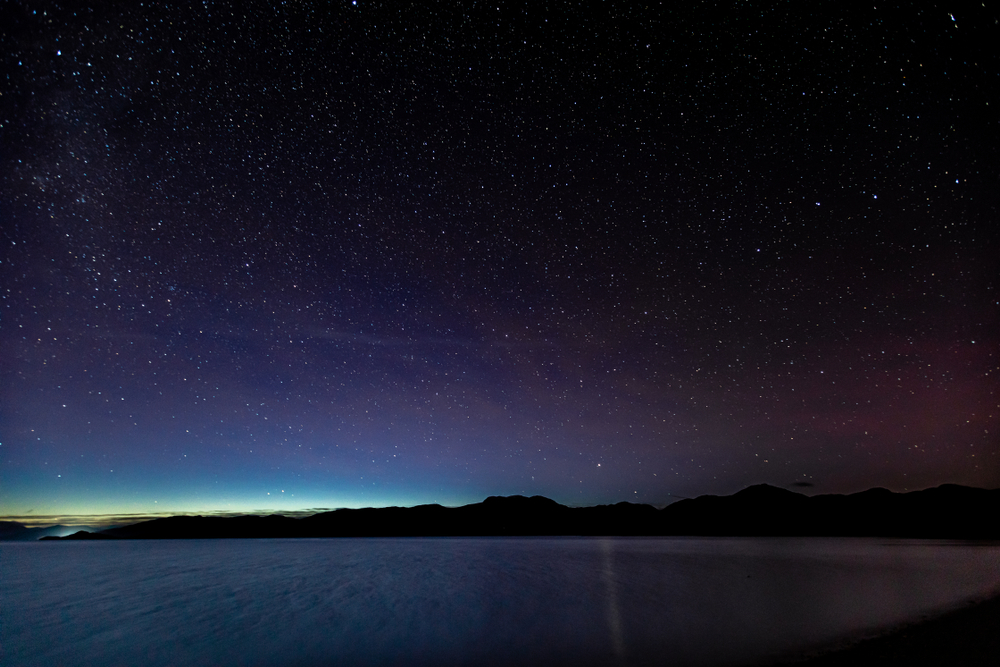 So where are the best spots in Scotland to marvel at the universe at night?
The Best Spots to See the Stars in Scotland 
Torridon 
Torridon is the most notorious spot for clear night skies in Scotland. Visitors love the tranquil surroundings underneath dramatic mountains in the Northwest Scottish Highlands. Tourists also visit here for climbing, hiking, photography spots, and majestic wildlife.
Luskentyre Sands
The Luskentyre Sands Beach looks like it could be in the Caribbean. Not only is it miles of stunning white sands, idyllic blue seas, and one of TripAdvisor's best beaches. But it remains an excellent spot to see the stars during the night.
Tomintoul and the Glenlivet Estate
Tomintoul and the Glenlivet Estate is one of Scotland's hidden gems. The area will bless you with rugged scenery, hiking spots, and the potential to see the Northern Lights at night. You can find the location in the east of Cairngorms National Park.
The Galloway Forest Park and the Scottish Dark Observatory
The Galloway Forest Park received dark sky status in 2009, making it the UK's first location to receive that accolade. And the local government built the Scottish Dark Observatory in 2012. You can explore the area by yourself and even find a wild-camping location nearby.
Assynt
Assynt is home to the Glencanisp Estate, an official dark sky discovery site. But the spot is in the far north of the Scottish Highlands, so it will take a dedicated individual to head here. The sky's views will reward you because it is hard to find clearer skies in Britain.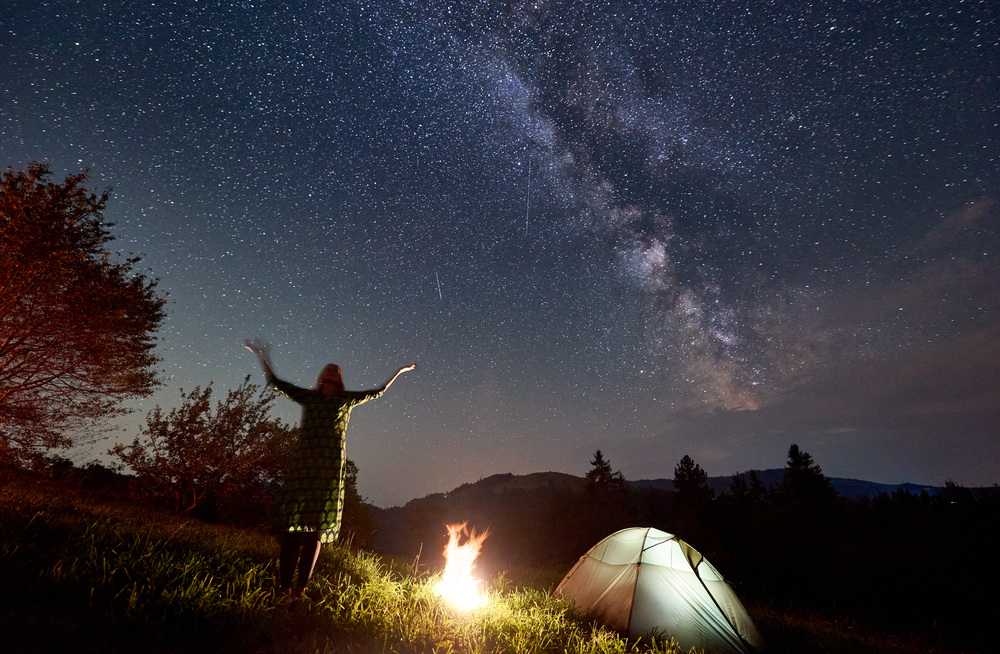 What makes these locations growth areas in activity holidays?
Activity holidays have grown in popularity in the last decade. And the main activities people want are hiking, walking, and cycling. It is challenging to find a better location globally than Scotland for activity holidays. One of Scotland's most significant benefits is the legality to go wild camping. Unlike the rest of the United Kingdom, Scotland allows you to pitch up a tent wherever you want as long as you respect the environment. You can go cycling, mountain climbing, and hiking through endless valleys in Scotland. Spots like Torridon offer infinite adventure. I visited Queenstown, New Zealand in January 2020, and the sheer array of adventurous opportunities blew me away. You could hike huge mountains, bungee jump off tall bridges, and go mountain biking. New Zealand is an eclectic mixture of adventure and a nation everyone should visit once. Moreover, countries like Norway, Switzerland, and Greece are excellent European activity holiday locations. But Scotland remains an incredible world-leading spot for activity holidays for all the above reasons.
Where should beginners go?
If it is the first time that you've decided to go stargazing? You might enjoy heading somewhere that offers a guided tour and night viewing packages. I'm not someone who always enjoys a guided tour. Quite frankly, I love the freedom of doing my thing without waiting for others. But when it comes to looking at the stars, what do I know? I'm not an astrologer, and I could not tell the difference between Jupiter or Planet Zog, which is a made-up planet, by the way. So if I'm going to benefit from a night of stargazing – like most people – I'm better off having a guide to explain what I'm seeing. At least until I learn more about astrology, and coming to think of it, writing this article has inspired me to do so! Let's look at some excellent beginner night viewing packages.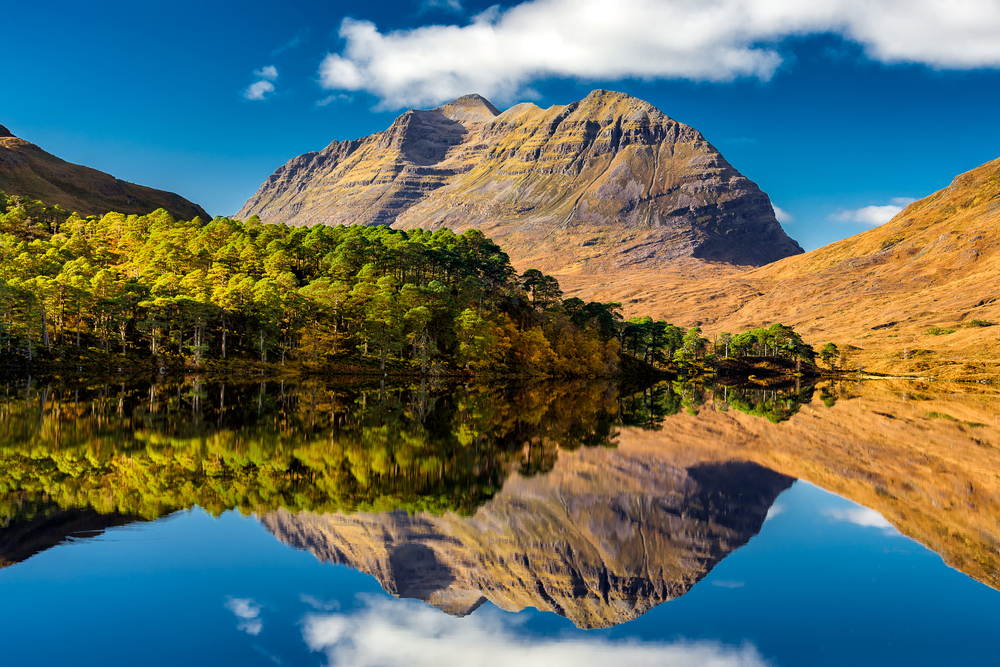 The Torridon Hotel
The Torridon Hotel
is one of the world's best hotels for stargazing. Situated in an area classed as Bortle 1 or 2, it is one of the world's darkest places for seeing the stars. You will enjoy a three-course seasonal menu with astronomer Stephen Mackintosh. You'll then receive a presentation on the stars, skies, and what you'll encounter on the excursion. The tour will provide you with full equipment, and it is available from September to March.
Scottish Dark Sky Observatory
Suppose you're like me and need to brush up on your astronomy knowledge, visit the
Scottish Dark Sky Observatory
. The observatory offers pre-booked visits, and if you're a club, school, or society, you can book an event here. There are two massive telescopes, including a 20' Planewave CDK telescope in a 5-metre dome. Many pre-booked events have guest speakers from world-leading astronomers that will guide you throughout your experience.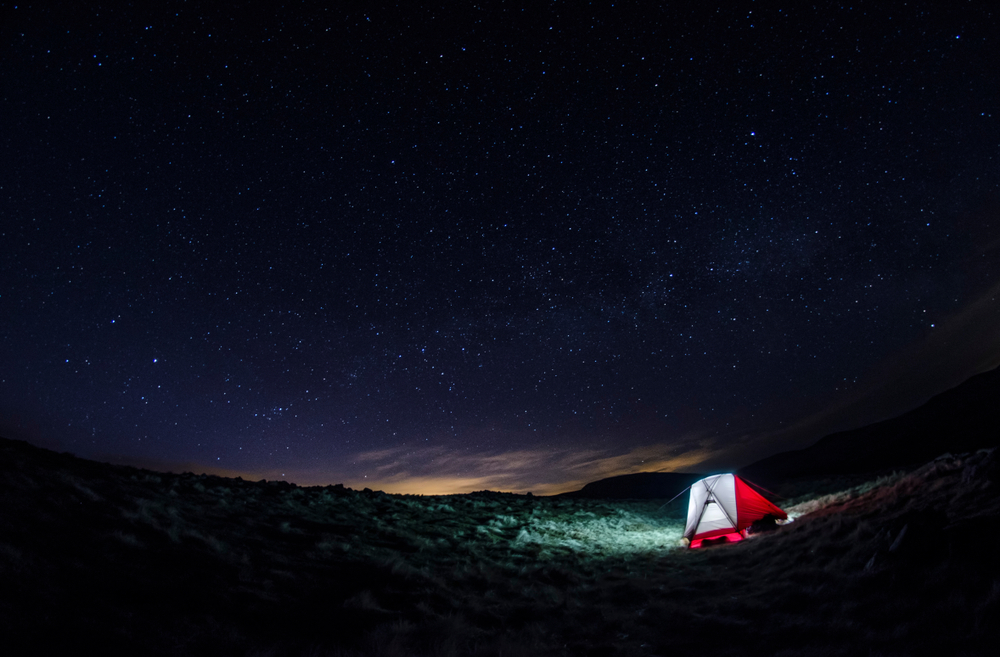 Galloway Forest Park
Galloway Forest Park
is the largest park in Scotland. There are only 4 'Dark Sky Parks' in Europe, and Galloway Forest Park is one of them. On a clear night, visitors can see up to 7000 stars – perfect for anyone looking to appreciate the mind-blowing vastness of the universe. There are four dark sky rangers offering tailor-made experiences and packages to visitors to guide you through an incredible stargazing experience.
Conclusion
Scotland is one of the worlds most desirable countries for stargazing. I believe the best way to see the stars is by wild-camping in a remote spot. I advise you to pitch up your tent, camp out for the night, and be careful with the environment. It remains frustratingly challenging to find wild-camping spots in Europe. But Scotland allows you to do it. And why wouldn't you take advantage of seeing the incredible night skies?