A huge new park, almost twice the size of Green Park in London, is starting to take shape in Winchburgh.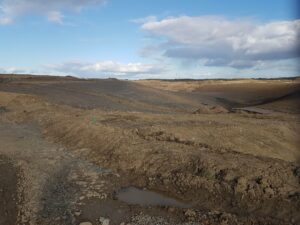 Auldcathie Park will provide a large area of green space to the west of the new Bellway housing development, and surrounding a planned new school. The first phase of the park is scheduled to open in spring 2021.
An estimated 31,000 trees will be planted, providing a number of woodland walks as well as extensive areas of new wildlife habitat. The first 420 trees, donated by the local Winchburgh Community Growing Group through the Woodland Trust, will be planted this winter. A café with public toilets will be located in the centre of the park, with community growing areas and orchards nearby. Other areas planned include sensory play and large natural play areas, an enclosed dog park, a 2.5-kilometre loop of accessible paths, as well as mountain bike and fitness trails.
John Hamilton, CEO, Winchburgh Developments Limited stated to the media in August, "The new Auldcathie District Park is an integral part of the Winchburgh masterplan, spanning an impressive 78 acres and providing the local Winchburgh community and the wider a region with a new green space to come and enjoy. The response from the Winchburgh community to this project has been fantastic, and we've very much valued their ideas and design input which we've incorporated into the final plan for the park."