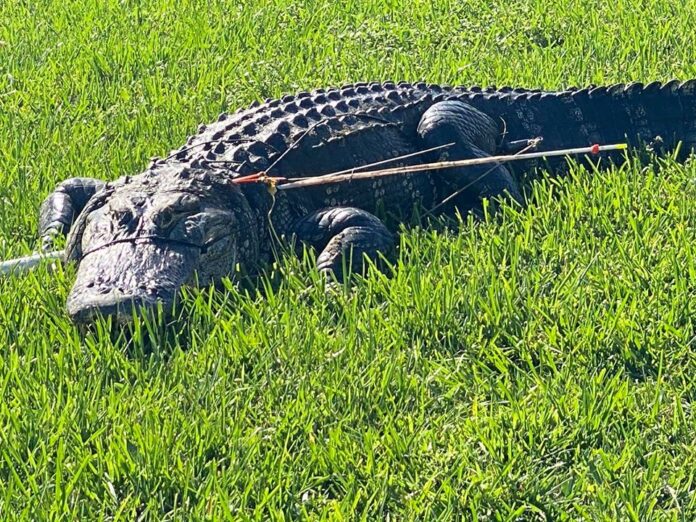 People for the Ethical Treatment of Animals (PETA) is offering a reward of up to $5,000 for information leading to an arrest and conviction in the case of an abused alligator.
The alligator was found impaled by arrows and bound by rope on April 28 near a backyard pond on Oak Hill Loop off Cross Creek Boulevard in south Fort Myers.
The animal was taken for treatment but there have been no leads on the suspect, according to PETA.
"Someone shot this alligator twice in the neck, tied the animal up, and left him or her to suffer and die," said PETA Vice President Colleen O'Brien. "PETA urges anyone with information to come forward immediately so that the abuser can be held accountable and stopped from hurting anyone else."
Just one day after this alligator was found, the Lee County Sheriff's office announced a new Animal Cruelty task force.
"The link between animal abuse and human abuse is clear and frightening," stated Sheriff Carmine Marceno. "In addition to protecting defenseless animals, addressing animal cruelty will likely prevent future acts of violence against people in our county."
"We have arrested and successfully prosecuted cases of animal abuse in Lee County," added Sheriff Marceno. "This task force strengthens our ability to investigate, locate and arrest those committing these acts of cruelty."
Anyone with information is asked to call Southwest Florida Crime Stoppers at 1-800-780-TIPS. Crime Stoppers is also offering a reward of up to $3,000 if an arrest and conviction are made.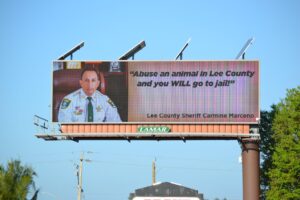 Main Photo : Southwest Florida Crime Stoppers