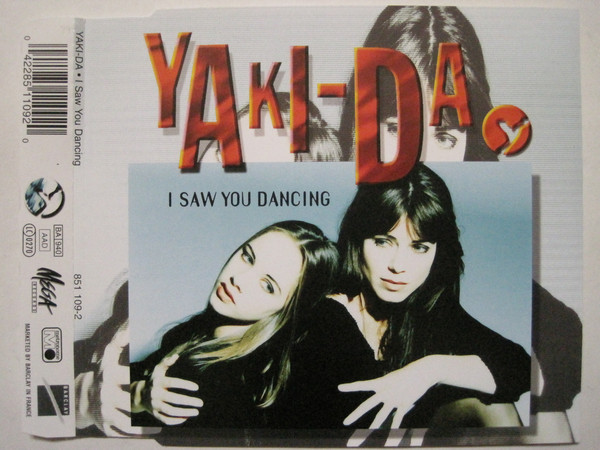 Swedish pop has brought us ABBA, The Cardigans and even Avicii, but a band with links to Welsh is one of their more unique exports.
By Elis Williams
Since the dawn of globalisation, some cultures have borrowed ideas, words and traditions of others, adopting them as their own.
From French Fries and Tex Mex in America, to the adoption of so many French words into the English vocabulary, countries all over the world have been at it for years.
The links are usually pretty tangible, with an easy line being drawn back from the current usage to its origin.
Some cultural exchanges, though, are a little more unusual, and it's not so simple to draw a line to the source.
This brings us to the curious case of a Swedish pop group whose name wouldn't feel out of place being shouted in a Welsh pub.
If you ask anyone trying and failing to speak Welsh what Yaki Da means, they'd probably give you the same answer: it's Welsh for "cheers".
Of course, the actual phrase for "cheers" in Welsh is "iechyd da", literally translated to "good health", but to a layman the pronunciation sounds very similar.
To many fans from around the world, the phrase means something entirely different and has no connection to Wales.
Yaki Da were a semi-successful Swedish band who produced three studio albums throughout the 90s and early 2000s.
The pop group consisted of two singers in Marie Knutsen and Linda Schönberg, and were put together by Ace of Base member and producer Jonas "Joker" Berggren.
Their first album, entitled Pride, received a more than acceptable critical reception across the world, reaching number 54 on the Billboard Hot 100.
Following this success, the band went somewhat downhill, with their second album A Small Step for Love, which did not feature any collaboration with Jonas Berggren, achieving less success.
It was on the first, successful studio album that the band's name and its possible links to the Welsh phrase for "cheers" took centre stage.
The single released alongside Yaki Da's first album, Pride, was titled I Saw You Dancing and was pretty well received upon its release by fans and critics alike.
Some critics even likened the single to the work of Swedish pop royalty, ABBA.
Music & Media described the single as "in the famed pop reggae mould with a touch of ABBA and other past Eurovision winners."
The single reached number 11 on the Billboard Dance Chart and still remains popular today in some unexpected territories.
The song didn't create a huge amount of success in the US, but in Europe, Latin America and Asia the fans loved it.
Since then, I Saw You Dancing has gained popularity in Russia, of all places, as well as many other former Soviet territories.
This song featured the lyrics "say Yaki Da" which is what first brought people's attention to possible links between the band's name and the popular Welsh phrase.
The song is known by many fans as the "Yaki Da song", so it's pretty difficult to ignore the obvious similarity with how many people believe the Welsh phrase is pronounced.
There is actually no conclusive evidence that the Swedish band based their name and the subsequent lyrics of their opening single on any Welsh phrase. Many claim that the group was actually named after a Gothenburg nightclub called Yaki Da.
And it does seem incredibly unlikely that a Swedish pop group would take any inspiration from the Welsh language.
But, if J.R.R Tolkien believed it was beautiful enough to base a fictional language on – the Elvish language in The Lord of The Rings was based partly on Welsh – then maybe the language inspired the band.
And it's a nice thought that all over the world, however distorted, there is a small part of Wales, thanks to a little-known Swedish pop group.