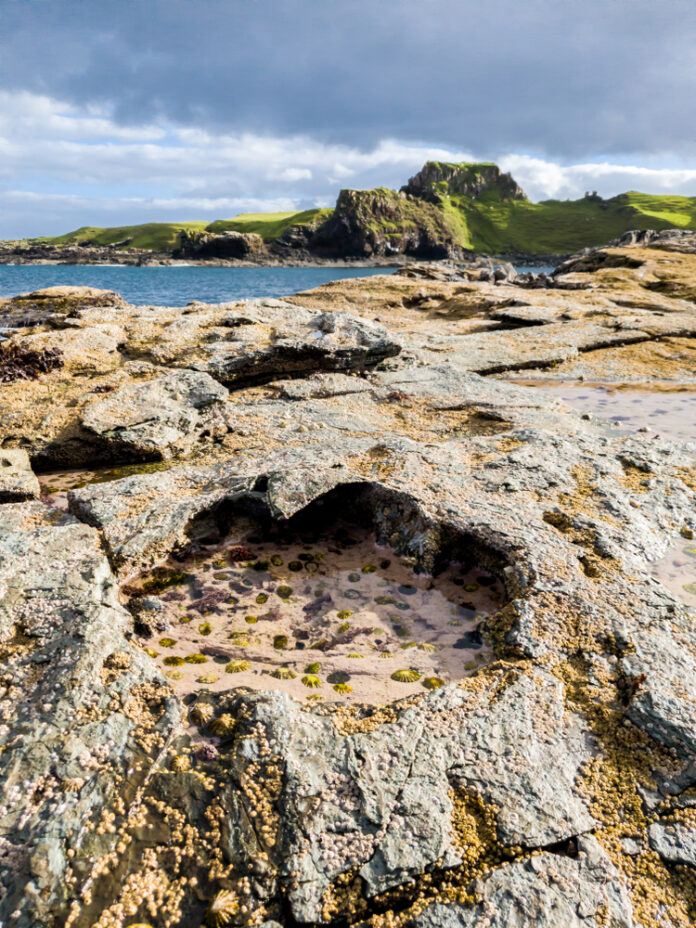 There are few places on Earth like Scotland for dinosaur fans. From preserved fossil footprints to dinoparks, Scotland is a 'jurassica' for enthusiasts. Edinburgh's National Museum of Scotland is even home to 'Dolly the Sheep', the first ever cloned animal. Hopefully Dr Henry Wu of 'Jurassic World' does not get any ideas about creating dinosaur clones for a new Jurassic Park on one of Scotland's islands!
By Angus Wright
There are many subjects which captivate us at a young age, one of the most prolific and interesting of these is dinosaurs. Despite going extinct 65 million years ago, these prehistoric beasts still hold our interest. Many people gain a fascination with dinosaurs at a young age which may never leave them. Whether they become palaeontologists or just retain an interest in dinosaurs, there are many adults as well as children who want to learn more about these ancient animals.
Like many other places throughout the UK, there are places in Scotland where you can see actual remnants left by dinosaurs. There are also museums and attractions which cater to all ages of dinosaur enthusiast.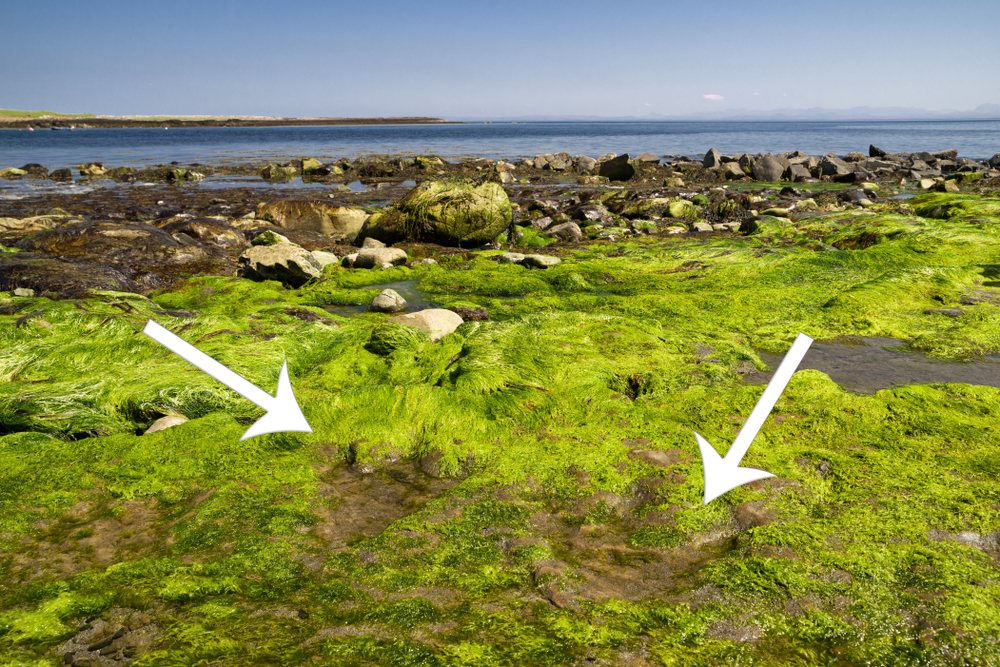 Fossils and Footprints
The number one destination in Scotland for anyone looking for leftovers from the land before time is the Isle of Skye. The Staffin Dinosaur Museum plays host to fossils from a variety of species of dinosaur. Dugald Ross established the museum in 1976 as a teenager. Since opening, he has collected a range of fossils identified as left by dinosaurs such as the Stegosaurus, Megalosaurus, Cetiosaurus, Hadrosaurus, and Coelophysis.
Entry to the museum costs only £2 for Adults and £1 for Children (or £5 for a family ticket) so is value for money considering you get to see the best fossil collection in Scotland! The first dinosaur footprints found on the Isle of Skye were discovered in 1982. The nearby beach at An Corran has a set of dinosaur footprints which are thought to be 165 million years old. These are quite hard to find so the Staffin Dinosaur Museum also offers tours (at low cost) to help you find the footprints.
Aside from the Dinosaur Museum, there is also the Staffin Ecomuseum. This open-air "museum" consists of thirteen sites spread from North of Staffin down to the South. You can walk between all of the sites, viewing not only dinosaur footprints and fossils but also fossils left by ancient plants, footprints of early settlers on the island and other archaeological finds.
Heading back to mainland Scotland, there is a fantastic collection to view at the National Museum of Scotland in Edinburgh. Within it's Natural World Galleries, the museum holds a huge Tyrannosaurus Rex skeleton alongside a mixture of exhibits of animals and wildlife. The National Museum also plays host to a Stegosaurus skeleton in its Adventure Planet gallery where children can get hands-on and uncover a dinosaur skeleton, living out their palaeontological dreams!
Not too far away, in Glasgow's Kelvingrove Park. The Kelvingrove Museum and Art Gallery have their natural history collection with a variety of displays containing dinosaur bones and fossils for you to view. Also, in Glasgow, the Hunterian Museum has a small, but impressive, fossil collection. They display pieces such as Scotland's first discovered dinosaur footprint and a collection of bones including the Bearsden Shark which was discovered in a burn nearby and is the only fossil of its kind in the world!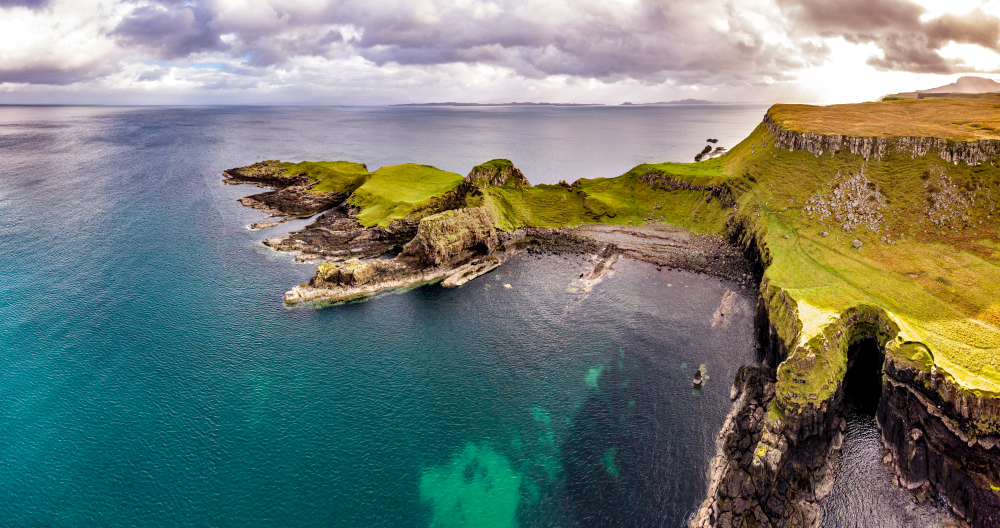 Jurassic Parks
Away from the museums, there are plenty of attractions across Scotland for dinosaur lovers of all ages. Amongst the trees of a Cairngorm forest lies Landmark Forest Adventure Park. Landmark's latest attraction is called "Dinosaur Kingdom", entry to which is included in the main ticket price of the park. This area houses 22 realistic, life-sized dinosaurs which move and make sounds. The dinosaurs in the park include a Tyrannosaurus Rex, Triceratops, Stegosaurus and Velociraptors. Children can also ride on mini dinosaurs and dig for fossils in a giant sandpit.
There is a similar attraction to "Dinosaur Kingdom" near Stirling at Blair Drummond Wildlife Park. As with Landmark, there is a range of moving, life-size dinosaurs which make noises. There are also photo opportunities in giant dinosaur eggs at the end of the woodland trail. There is no additional cost for entry to this area of the park on top of the main ticket price so you can also go and see the huge array of animals at the park during your visit.
For young dino-enthusiasts, Hetland Garden Centre in Dumfries has "Dino Park". This is a dinosaur-themed park with children in mind, attractions include dinosaur models and activities for visitors including Dino Dig, Dino Den and the Dino Mine. There is also a dinosaur-themed gift shop on site.
For something unlike any other dinosaur-themed attraction, head up to Inverness where you will find Bowhunter Archery. Bowhunter is located in woods outside of Inverness and offers visitors the chance to "hunt" dinosaurs with a bow and arrow inside their 3D target area. Sessions can be booked from £13 per hour, per person.
For those looking to combine Scotland's national sport with a dinosaur theme, Jurassic Parrr Adventure Golf can provide just that. Located on Great Western Road in Glasgow, Jurassic Parrr offers a dinosaur-themed outdoor miniature golf course and fun for the whole family!
Conclusion
For decades, dinosaurs have dominated the imaginations and minds of children and adults alike. The fascination with these prehistoric animals sticks with some of us for life and sparks an interest which can be endlessly pursued and studied.
For those interested, Scotland offers a huge variety of dinosaur-themed attractions – both natural and man-made. Whether you want to investigate this country's archaeological past by visiting the footprints of dinosaurs in Skye or fossil collections in one of our many museums. For visitors looking for dinosaur-themed fun, pay a visit to a theme park with dino-attractions or even "hunt" a dinosaur in the woods of the Scottish Highlands.
Have you been to any of these places? Are there any we have missed? Let us know!