A walk down the Royal Mile in Edinburgh today highlighted the confusion and inconsistencies caused by the Scottish Government's new COVID restrictions imposed on Scotland's hospitality industry.
Pubs and restaurants across the central belt of Scotland closed for the last time in at least two weeks at 18:00 yesterday. They will not reopen until 25th October at the earliest.
There was a tightening of rules across the rest of Scotland but licensed premises can remain open. In Edinburgh and across the five health board of the central belt (Ayrshire & Arran; Forth Valley; Greater Glasgow & Clyde; Lanarkshire; Lothian), the tough new restrictions include :
All licensed premises are required to close, with the exception of takeaway services
Cafés (unlicensed premises) which don't have an alcohol licence will have to close at 6pm
Takeaways (including from pubs and restaurants) can continue
Many well-known pubs on the Royal Mile including Deacon Brodie's Tavern, the Albannach and the Inn on the Mile were shut this lunchtime. Visitors to the Capital were left with few choices over lunch options as many restaurants had shut their doors in accordance with the guidance.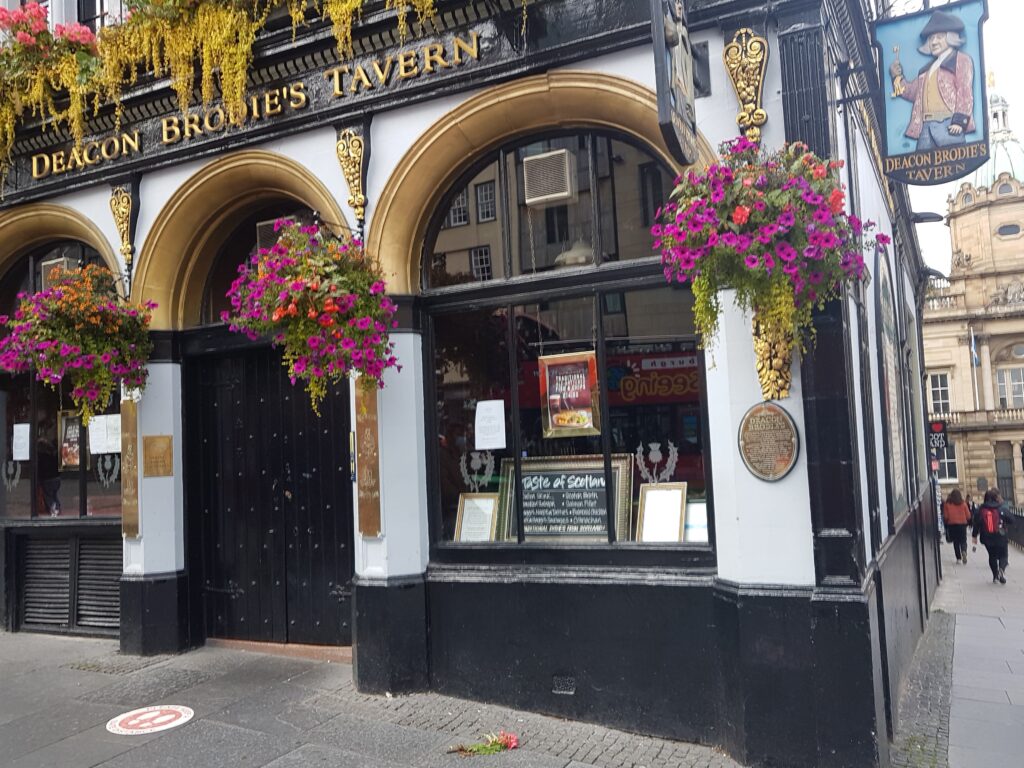 We found two cafés open for business on the Lawn market. One had alcohol on their drinks menu, and was a licensed premises. Under the new rules they should have closed. Yet we were able to get an indoor table and it was fully open, although not selling any of the alcoholic drinks on its menu. Elsewhere, a pub on the Lawnmarket was operating a take away service from which customers were seen carrying out 'take away pints'. It was unclear whether the beer served was alcoholic or non-alcoholic, but a conversation with one group indicated the beer to be alcoholic. There was little social distancing observed among the customers standing in the queue outside.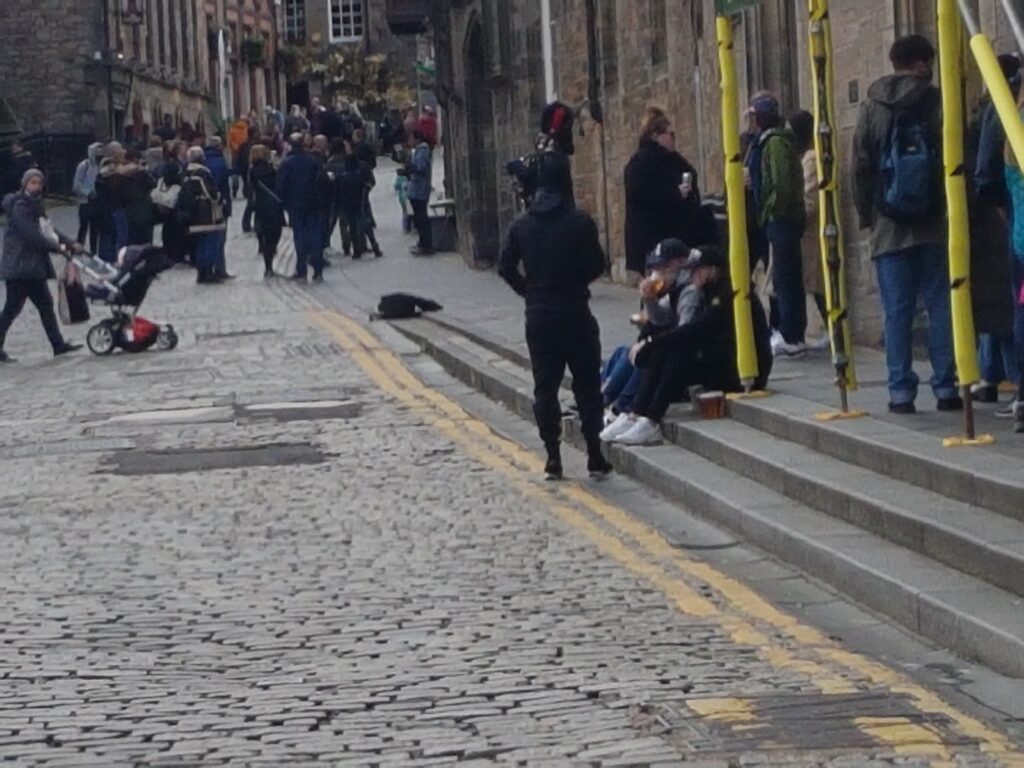 We then visited an off licence further down the Royal Mile. From this weekend, shops across Scotland have been asked to return to two metres physical distancing and reintroduce the mitigations they put in place earlier in the pandemic, including one-way systems. Yet in this shop, just a few hundred metres away from the Scottish Parliament, none of these measure were in place, and none of the three customers inside were wearing masks. All were buying alcohol. Given the inconsistencies in the application of the new COVID rules applied by premises selling alcohol, pub landlords are likely to feel aggrieved that the new rules have so severely restricted their businesses. Especially given that take away cafés and off licences have been able to continue their trade with fewer COVID preventions in place such as contact detail tracking of customers. Our short walk down the Royal Mile today highlighted examples of cafés flouting the new rules and allowing seated customers, a pub selling pints to 'take away' to customers gathering to drink outside their premises, and off licences allowing customers buying cans of lager not wearing masks or respecting social distancing when queueing.We also saw many pubs and restaurants which had been boarded up. The owners of these premises will likely be asking how the new COVID rules can be applied fairly and what enforcement monitoring and measures are in place for those businesses that flout the law.