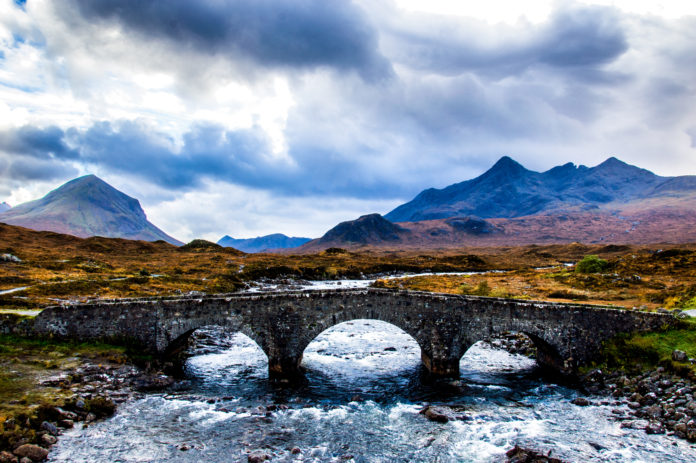 As we know Scotland is one awesome country. A country full of adventure, comfort and amazing views all wrapped up into one perfect package. So why would you not find some of the most amazing pubs in this country? We are going to look at the most quirky and remote pub in Scotland, so if you want an escapade to get to it you must make like Bilbo Baggins and head off on adventure.
By Phil Taylor
Going to the pub has been a tradition that has gone through the ages. Ale houses have been available throughout the modernisation of humankind. In Scotland, the oldest pub still serving is The Clachan Inn which opened its doors in 1734 and is full of history but we are going to focus on a pub a bit more off the beaten track.
One amazing thing about adventuring around Scotland's countryside is the thought of settling down in a pub with a drink of your choice feeling like you have earned the break and earned the drink in front of you. When venturing you can find yourself in all sorts of places and sometimes you can find yourself right in the sticks without any sign of civilisation around you.
If you head north in Scotland, you will reach some of the most amazing views from the top of Ben Nevis or from the top of Ladhar Bheinn.
Not far from Ladhar Bheinn is Britain's most remote pub and it certainly has some character.
The Old Forge pub is famous with explorers and hikers, who after a long day of walking are ready to sit back and relax with the picturesque views of Loch Nevis.
The name comes from its blacksmith past as the venue was previously where villagers from Inverie would visit if they needed any metal work done. In the 1980s it became a social club but then in 1992 it was fully converted into the pub style we know today.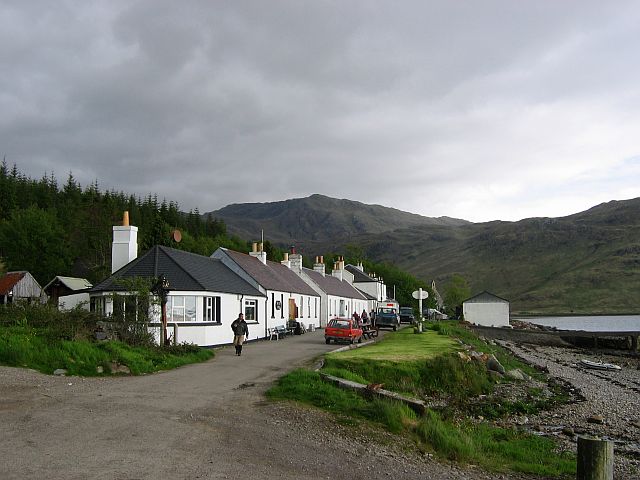 The Old Forge pub is exactly what you expect from a quiet pub in the middle of nowhere. It has memorabilia on the wall that you could view and read for hours on end. Local brews are particularly favourite with the regulars who visit the pub.
The amazing thing about the pub is it cannot be reached by road as it is a two day walk to the nearest road, Guinness World Records gave the Old Forge the title of most remote pub in Scotland as it lies nestled in the Knoydart Peninsula. Not only was it the most remote pub in Scotland but it was also the most remote pub in mainland Britain.
The pub can only be reached by walking or by boat, so when you do arrive, I think you have definitely earned a strong pint. Not too strong mind you have to walk back to where you were staying! That is if you are not staying at the pub itself as it offers accommodation so you can rest those weary legs.
Not only do they offer accommodation, but the food is plentiful. With seafood caught locally it might be best to grab as much seafood as you can. If that is the case you need to try the Famous Knoydart Seafood Platter which includes fresh creel caught Loch Nevis langoustines, local mussels, hand dived Loch Nevis scallops, crab claws and Glenuig smoked salmon served with a market garden salad leaves and bread or chips.
You may think that with access to the pub limited that there would be no atmosphere to it but you would be dead wrong. Despite there being no phone signal and WiFi turns off at 6pm, plenty still gather into the 21-year-old pub and play live music or settle in for the night. Many families, gamekeepers and anglers also make the excursion to the Old Forge making the place an eclectic expedition.
In 2012, the pub was sold to Jean-Pierre Robinet a Belgian who was starting to get disillusioned with the city life and wanted a new challenge after working for French supermarket Carrefour.
He says that after an offer from the previous owners it was too good to turn down, "It was during one crazy night at Old Forge that Ian Robertson asked me to make an offer on the pub. The deal went through in a week. I had no family to worry about, just my dog, so I sold my house in Ardennes, put everything on a lorry and drove all the way".
"It made me realise that working hard in the city was not necessarily a good thing," he said. "So, I decided to quit and take charge of Britain's most remote pub."
He believes that Old Forge has succeeded with he the lack of social distractions from technology, he says, "TV and the internet have killed a lot of pubs. And also, undoubtedly, because of its status as the most remote pub in mainland Britain. Pubs should be places to socialise and express yourself".
The pub, however, is only open during the tourist season which is March to October. It does not serve lunch either but start serving at 3pm and also be aware it is closed on Wednesdays.
However, it is time to dig out those walking boots, plan your trip to the Scottish Knoydart Peninsula and experience, what according to the World's Pubs Hierarchy is, one of the top 10 places for beer and the best bar to drink in.
The pub is a perfect excuse after a long day of walking.