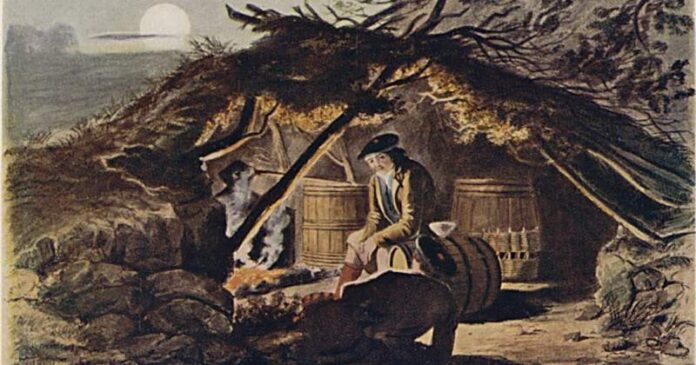 Shebeens are a phenomena that have lasted centuries. These illegal, secretive places were kept under wraps. Knowledge passed on by word of mouth, friend to friend. Yet where did these Shebeens come from? And are they still around today?
By Andrew Cook
It's typical of humanity. We created alcohol, we set restrictions around drinking alcohol, then we kept drinking anyway, regardless of the laws put in place. Yet who better to personify humanity's obsession with alcohol than the Scots? We've worked hard to give an international reputation as a nation of heavy drinkers. After all, we perfected whisky – why shouldn't we perfect drinking it!?
Which is probably part of the reason Shebeens were so common in Scotland!
Shebeen
Shebeen comes from the Irish Gaelic word 'síbín'  which means 'illicit whisky', which probably didn't help our obsession with them. After all, everything tastes better when it's forbidden to us! This word has been used as far back as the 1700s, across both Ireland, Scotland, and even South Africa!
In simplest terms, a Shebeen is comparable to an American 'speakeasy'. They are privately set-up, illegal places for drinking. The attraction was immediate for numerous reasons.
Home-brew alcohol was one reason for many. Home-brew alcohol is not only cheap in production, but with no need to add on tax – it's even cheaper! Whereas pubs and ale houses had staff, tax, and purchases to cover, many drank at Shebeens because every copper went a little further to getting that warm glow in the stomach.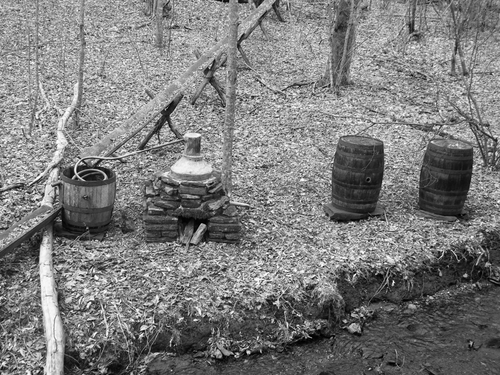 The History of Shebeens on Scotland

The Old Town in Glasgow had a rather notorious reputation for Shebeens. The North British Daily Mail published a report labelled 'The Dark Side of Glasgow' claiming that in the Old Town alone, there were over 200 brothels and 150 shebeens. Although it's best to take anything from that publication with a pinch of salt.
Accurate numbers were of course impossible. After all, these establishments were designed to be a secret, or at the very least the knowledge was kept within small drinking circles. But drinking at these shebeens didn't necessarily mean good whisky and company.
World War Two brought dark times to Scotland. Not just for the sacrifices made by Scotland's sons during the war effort, but also for the lack of whisky throughout the land! This era brought a low point to all drinking premises in Scotland, but most of all to the shebeens which prided themselves on cheap alcohol – leading to years of drinking Australian wine!
No, probably not a bold Shiraz, or vibrant Cabernet Sauvignon, but the worst of the worst. As was the custom, they mixed with various methylated spirits known as 'Red Biddy' or 'Jake'.
It's a miracle we didn't have a generation gone blind from drinking in these shebeens.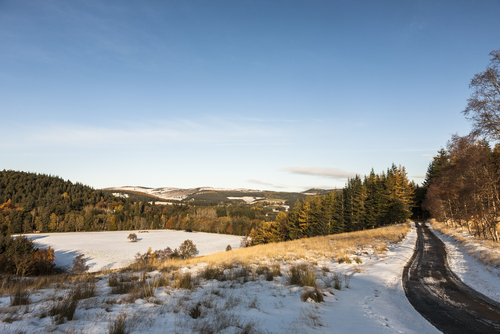 Locations
An impossible task to narrow down. Due to their highly discretionary nature, many shebeens will be unreported to this date. There are, however, a fair few that live in infamy.
Eppie 'lucky' Thane was one such canny shebeen operator. Living around Glen Nochty in Aberdeenshire, she not only defied eviction by trickery and fast talking, but also set-up a thriving shebeen for the locals. Producing bread and cheese was not going to cut it as a business plan. So she began to sell own illicit whisky from Glen Nochty's many illicit stills to go with the bread and cheese on offer. Which sounds like heaven after a hard day's work.
While serving the bread and cheese she would ask 'a half gill, or a gill?'. Or in other words – 'a dram, or a big dram?'. On the occasion that she was caught by those authorities investigating, she merely claimed that the whisky was a gift of hospitality! Customers only paid for the bread and cheese!
In Glasgow, shebeens were reported to avoid being caught in other ways. Alcohol bottles were deliberately mis-labelled as containing vinegar, or lime juice. Probably best not to put on your fish supper though!
Shebeens were a national phenomenon, yet one more notorious than others was situated on Orkney. Now known for its tranquility and scenery, back in the 1940's it was the home of The Golden Slipper. A house of ill-repute on the outskirts of Stenness, it catered for youths and the numerous servicemen across the isles. The Golden Slipper was quite literally the front room of the house of Willie Farquhar, also known as 'The Al Capone of Orkney'
'By all accounts, it was dark and filthy, with an old bus-seat in place of a sofa. But, like any place where people gather on the islands, it was absolutely alive with music'
Dark and filthy maybe, but it filled its patrons' desires, and stayed open for twenty years. Serving illicit whisky in teacups, it was only shut down in the 1960s. Orkney's illegal party days were over.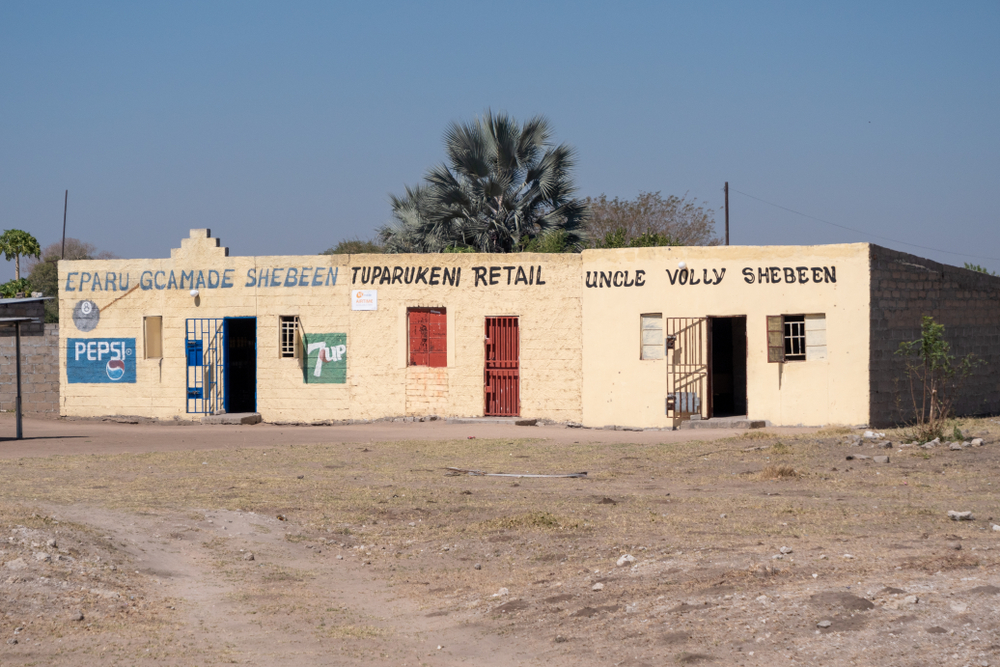 Shebeens Today
It is the catch, that truly successful shebeens will rarely be well-known. After all, fame isn't necessarily a good idea for an illicit business. However there are certainly shebeens that have been discovered to this day.
During this era of Covid, shebeens have popped up in Counties Kerry and Monaghan in Ireland. While pubs have been shut down, opening times restricted, and distance laws applied, some have rebelled at these rules. In protest at these laws, shebeens have popped up and promptly been raided by the Guardaí. Some of these were equipped with hundreds of pints of beers in kegs, and dozens of bottles of spirits ready to serve – one even had a pool table available for patrons!
For those who prefer a legal imitation of shebeens, one company is making their money by providing replica shebeens for events. By using custom-made, pop-up shebeens, they allow weddings and parties to create the atmosphere of a shebeen while they drink and celebrate whatever they choose. They also don't have to fear the police knocking down their doors!
Perhaps shebeens are still around today. Maybe you even frequent one. But for the vast majority of us, they are a thing of the past. A small fragment of our underground history. The legacy of generations of rebellious alcoholism.
They definitely sounded like a lot of fun though.