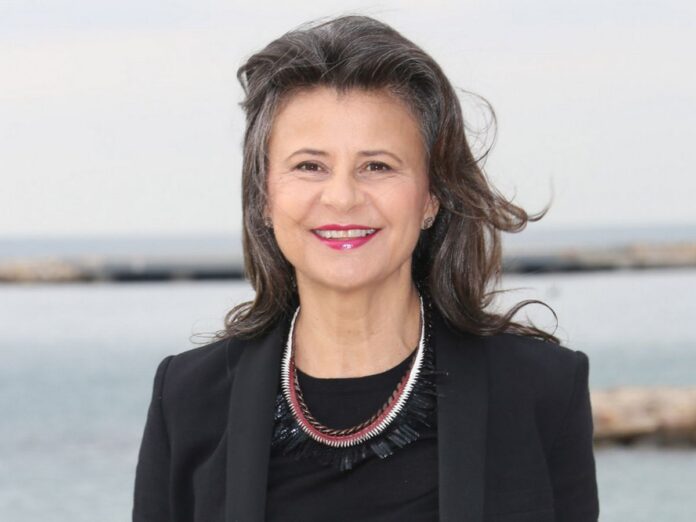 Tracey Ullman is a successful artists across multiple fields and is even credited with introducing America to the Simpsons. Yet she can walk down the street unrecognised. It is time to celebrate the genius that is Tracey Ullman.

By James McKean
Tracey Ullman might just have the best of both worlds. The accomplished actress, comedian, dancer, screenwriter, producer, director, author, and businesswoman has managed to succeed in all her endeavours while, surprisingly, remaining generally unrecognisable to the public at large.
This is not a case of jack of all trades, master of none; Ullman is acclaimed both sides of the pond and is still producing hit shows for the BBC. So, how does she manage to keep it all under wraps?
Turning Tragedy into Talent
Tracey Ullman was born on the 30th December 1959 in Slough, England. Her father, Antony John Ullman, took ill when Tracey was very young, and tragically suffered a heart attack while reading her a bedtime story. The loss put economic pressure on the family and forced them to move to the less affluent area of Hackbridge, South West London.
This was to be the first of many moves for Tracey, as continued financial troubles forced the family to relocate regularly. Tracey has credited the exposure to a wide range of different accents during her relocations as partly the reason she became such a great voice-actor in later life; in order to fit in, Ullman would endeavour to pick up the local accent as quickly as possible.
Her difficult upbringing also instigated her destiny as a performer; following her father's death, Ullman's mother would experience large bouts of depression, and in an attempt to console her, Ullman would put on nightly variety shows, where she started to mimic the wide variety of people she had met.
Ullman often took part in plays at school, and her ability to perform was soon noticed by her teachers, who encouraged her to pursue it further, leading her to land, at the age of 12, a scholarship with the Italia Conti Academy of Theatre Arts in London. By 13, she had appeared on the Tommy Steele Show, and had modelled for several teenage magazines.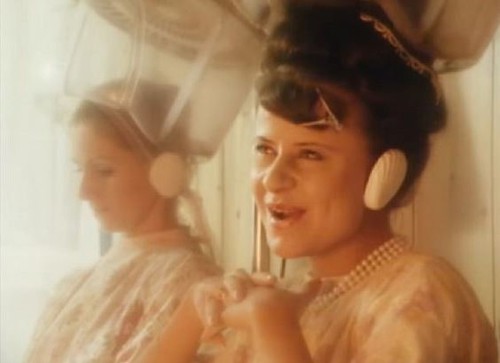 Success in Britain
Although the Italia Conti had opened many doors to Ullman, she would later lament a general dissatisfaction with her school experience, where at times she often felt inadequate next to other attendees.
At 16 she took part in several West End musicals as a dancer, and even performed the musical Gigi in Berlin, however, she again grew fed-up with the performance industry, and ended up taking on a full-time role in a paper products distribution company.
By chance, and seemingly out of boredom, she took part in an improvised acting competition at the Royal Court Theatre, where she invented the character of a born-again Christian singer. Her performance was lauded and caught the eye of the BBC, specifically, then-comedy chief Paul Jackson, and established comedian Lenny Henry.
Ullman was then invited to join the cast of the 1981 sketch-comedy show A Kick Up the Eighties– a show that would act as a launch pad for many key British comedians over the next decade, from Rik Mayall to Robbie Coltrane.
From there, Ullman experienced a meteoric rise in stardom, going on to star in a variety of sketch-based comedy shows, and even landing a role in Paul McCartney's 1984 musical-drama Give my Regards to Broad Street.
Impressively, alongside her acting achievements, Ullman was also able to build up a notable music career as a synth-pop act, and released her debut album, You Broke my Heart in 17 Places, in November of 1983, which produced the Kirsty MacColl-penned US-Top Ten single, They Don't Know. Ullman would later dismiss her singing career as a 'one hit wonder', despite this, many of her other singles reached the UK-Top 40.
Her dual success as both singer and actor boosted Ullman's profile in the press, where she was often referred to 'our trace' and received particular scrutiny around the time of her marriage to producer Allan McKeown in 1983.
American Invasion
At the height of her stardom in Britain, Ullman made the bold decision to leave it all behind and – at the persuasion of her new La-based husband – take a crack at America in 1985.
Ullman was known in the states vaguely for her music success, but little was known of her comedic side that had garnered her a considerable following in Britain. Her agent began spreading tapes that featured clips of her TV spots and some of her stand-up appearances. After interest was shown by some television executives, and a few false starts, the compilation tape fell into the hands of sitcom producer, James L. Brooks.
Brooks, who at the time had taken a step back from television, was hoping to find success in the film industry, but, because he found the Ullman tape so promising, he felt he had no option but return to the small screen.
Brooks felt a sketch-comedy show would suit Ullman in order to showcase her range, and an unprecedented 26-episode commitment deal was signed with Fox Television. The Tracey Ullman Show hit American screens on the 5th of April 1987. With a theme song performed by music legend George Clinton, and a showcase of fresh American comedic talent, the show was a hit with the critics, and received 11 Emmy awards during its run.
Just as A Kick Up the Eighties kick started many British comedians' careers, the Tracey Ullman Show acted as a launchpad for, arguably, America's greatest contribution to 20th Century pop-culture. Alongside the show's regular sketches, short animations were produced to be shown before and after commercial breaks, one was called Dr. N!Godatu, and the other was called the Simpsons. The former was forgotten, but the latter would go on to capture audience's imagination for 31 years and counting.
Ullman went on to find find continued success in America; she starred in the 1990 film I Love You to Death and found further television success in the HBO produced Tracey Takes On… sketch show in 1996, which ran for four seasons.
Return to Britain
Following the unfortunate death of her husband in 2013, Ullman, again, put her emotional distress aside to move her career forward. After a hiatus from television, she briefly starred in hit-US sitcom How I Met your Mother in 2014 and appeared in the TV-movie Good Session the same year.
With no reason to stay in the US, Ullman decided to return to Britain, and almost immediately landed a show with the BBC, Tracy Ullman's Show, which debuted in 2016 and ran for three series. Although the show was aired at 10.45pm on a Monday – perhaps due to the BBC's lack of confidence – the show debut episode still managed to rake in an impressive 3 million views.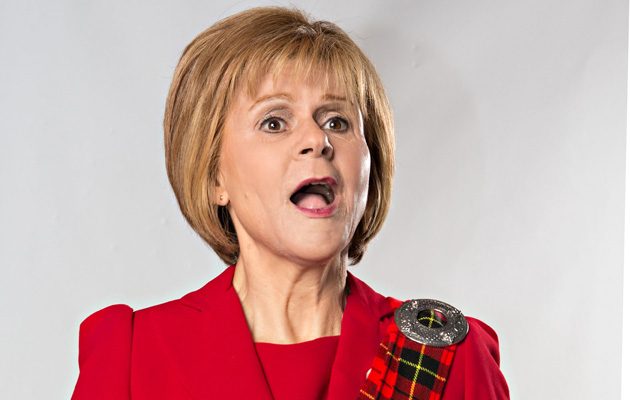 The viewing figures speak volumes, and its fair to say Ullman has a dedicated following. But, given the post-prime time slot, it's fair to say that Ullman is certainly under-credited today for her plethora of achievements and talents.
In a recent interview with the Radio Times she said she's rarely recognised in London, and that despite being on the same shows as the likes of Robbie Coltrane and Rik Mayall, she is rarely mentioned, or celebrated as much as her comedic peers.
For a performer who gets praised for every medium she turns her hand to, it is unusual how under-credited she is today. However, remaining unknown while achieving all she has done could be argued as just another one of Tracey Ullman's many talents.