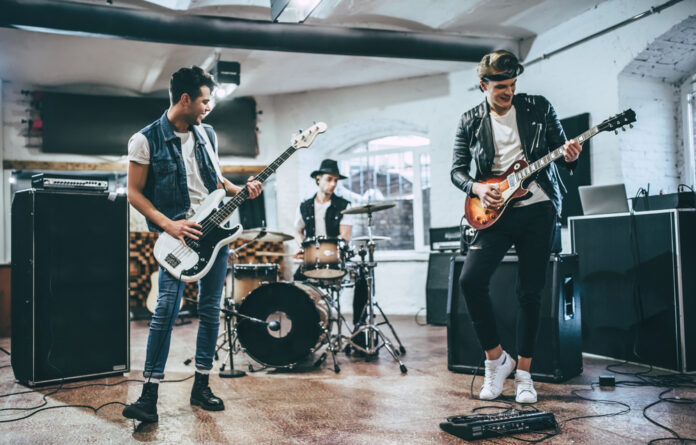 The Covid Lockdown has meant many homeowners spending protracted periods of time at home and wondering how they can make best use of their spaces. With outdoor activity areas closed, many are now looking to use their garage space in fantastically innovative ways – from swimming pools to vlogging studios!
By Angus Wright
In a time when people are stuck at home, looking for more space or their next DIY project, garage conversions are becoming increasingly popular. Many residents are undertaking this form of home improvement as a means of using space and creating new living areas. When done properly, not only can a garage conversion improve your home life, it can also pay off in the long run increasing your property value by up to 20%!
A garage conversion is one of the quickest and most cost-effective modifications you can make to your house. The room will already have electricity, lights and water installed so the disruption will be at a minimum – all that will need to be done is decoration and some small-scale construction if required. If planned right and carried out efficiently the conversion could be completed in a week!
With the Coronavirus Pandemic causing nationwide lockdown, many people have carried out garage conversions – not only regular residents but even celebrities are getting involved. 31-Year-Old Olympic gold medallist Alistair Brownlee has converted his garage to accommodate a 16-foot swimming pool to allow him to continue his triathlon training. The pool has built-in jets which create a current for Alistair to swim against, allowing him to keep up his swimming fitness while pools are temporarily closed.
Alistair said: 'I am just doing what I can – and what I have always done – while respecting all the guidelines."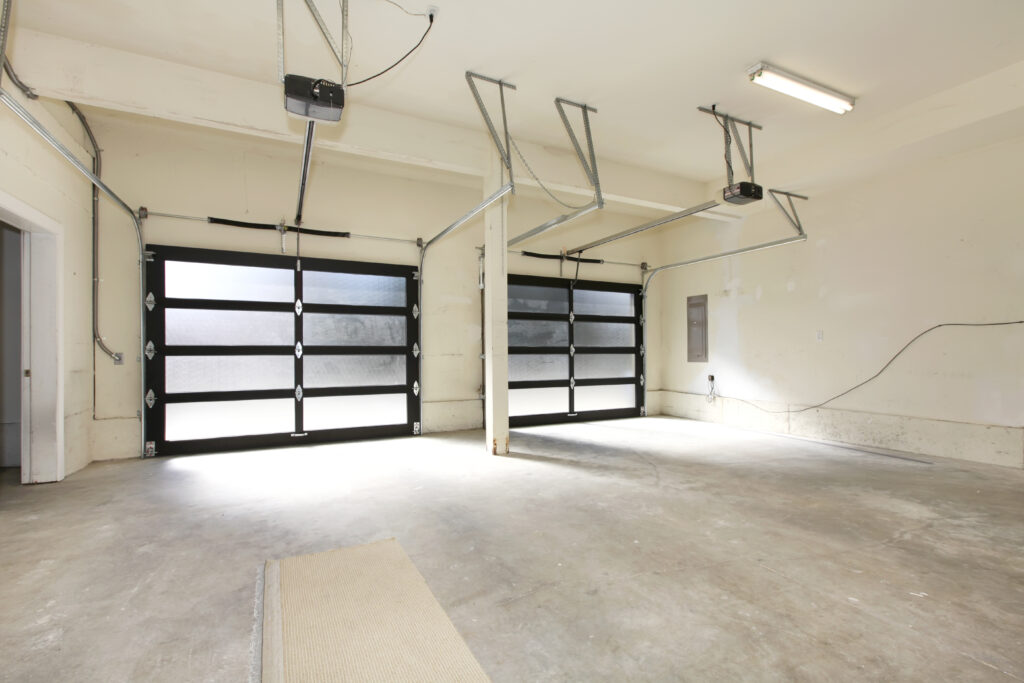 Garage Conversion Ideas
There are many different routes to take when converting your garage, we have looked for the top ideas to help guide you in choosing your ideal conversion.
Home Office
At a time when more people than ever are working from home, it has pushed homeowners to find a quiet space to work. Where some may not have the luxury of a spare room to use as a workspace, an empty garage can be a perfect space to use.
An office could be created with internal walls if you don't want to take up all of the available space, this would also be good for winter as the garage door isn't the most thermally efficient!
Cinema Room
The ultimate way to wow guests is a cinema room! A great example can be found in Essex where a homeowner converted their standalone garage into a man cave. A large screen TV and surround sound system was installed with rows of reclining chairs added to provide the top level of comfort. To top it all off, a fully equipped bar was integrated at the side of the room.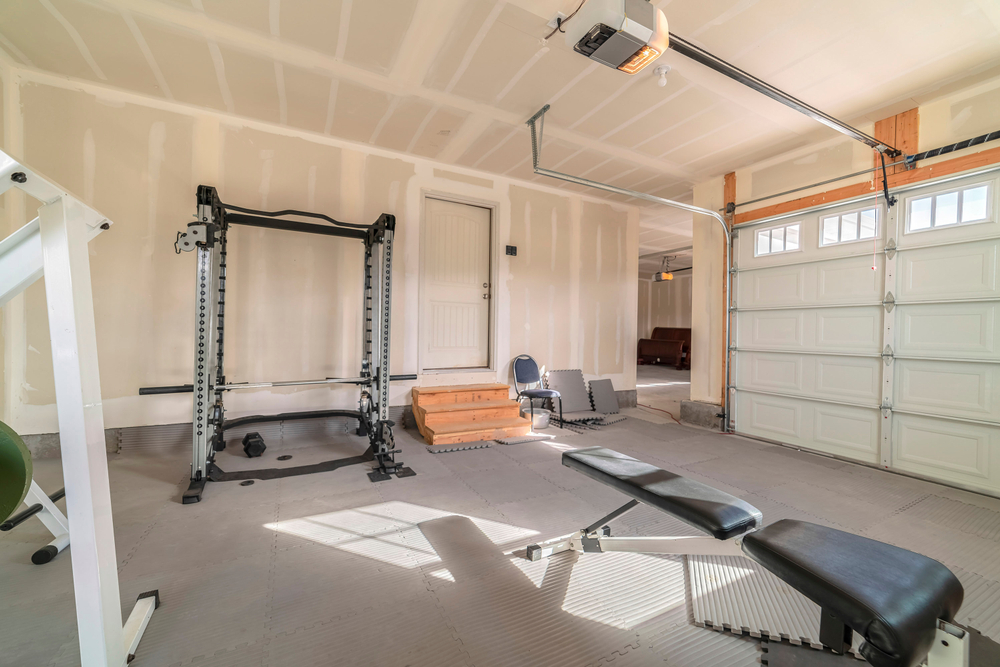 Home Gym
With many people struggling to cope with lockdown-imposed gym closures, a popular choice for garage conversions at the moment is home gyms. This is an option with many possibilities; if you have a tight budget or don't want to take up too much space you can go for an all in one multigym system which uses cables and adjustable weights to allow you to perform several exercises with one piece of equipment.
If you have a larger budget and have the space to match, the sky is the limit for your gym setup. The main components which are usually installed are a squat rack, deadlift platform, an adjustable bench, plate storage and a dumbbell rack. If you are looking for more outside of this you can look at on wall bar storage units, cable machines and rubber mat flooring.
Playroom
If you have a young family then you may want to create a space for the kids so that you can keep the house free of toy clutter. A playroom is the perfect garage conversion option to give your children their own space while keeping your own in the house. You can even give the kids a choice in décor and create some additional storage space while doing the conversion. A point to consider here is adding a TV to help keep the living room grown-up friendly when everyone is home.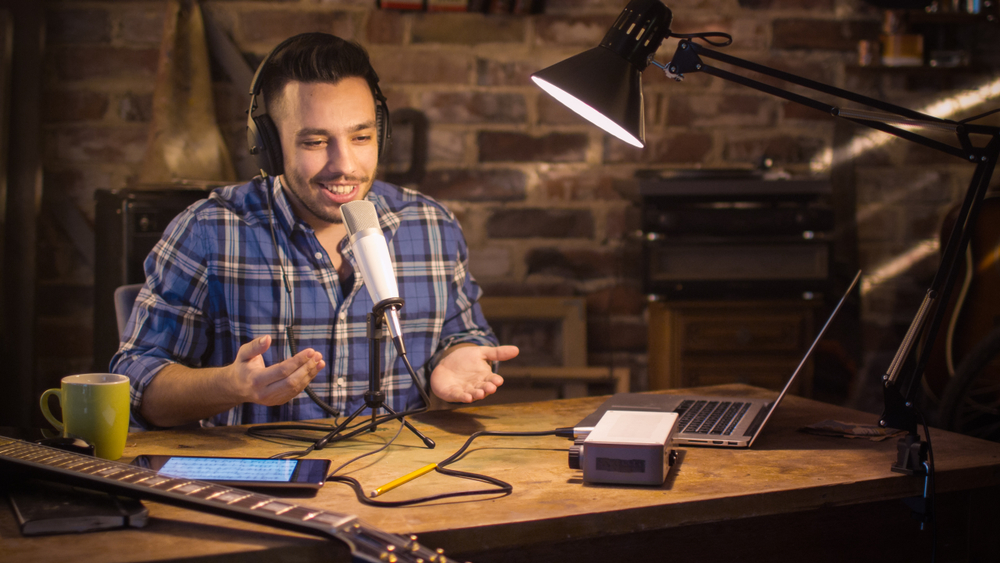 Spare Bedroom or Studio
If you find your house is lacking sleeping space or you'd like a guest room, turning your garage into a spare bedroom can be a great addition. If you just want to add a bedroom then the simplest route is to redecorate and add a carpet along with the bedroom furniture. If your garage has plumbing pre-installed then you can upgrade the conversion with a couple of internal walls to create an en suite bathroom.
If you have a large garage, you can convert it into a full studio apartment with bedroom, bathroom and living space with a small kitchen built-in. This is a great option if you want to look at renting out your conversion once it's finished or you have older kids who want their own space and sense of independence while still staying at home.
Conclusion
When compared to home extensions, garage conversions are relatively inexpensive with the average costing around £8,000. Also, with some home extensions taking months to plan and complete, a garage conversion can be completed in as little as a week. A garage conversion is an amazing way to clear unwanted clutter, use wasted space and increase the value of your home by 10-20%.
There is a huge range of possibilities when it comes to garage conversions, you can create a new bedroom, playroom, gym, office or man cave without any major construction. Most garage conversions are completely carried out as DIY projects without the need for contractors which helps keep the cost to a minimum – not to mention giving the satisfaction of completely redoing a section of your home yourself!
Have you converted your garage? Let us know!