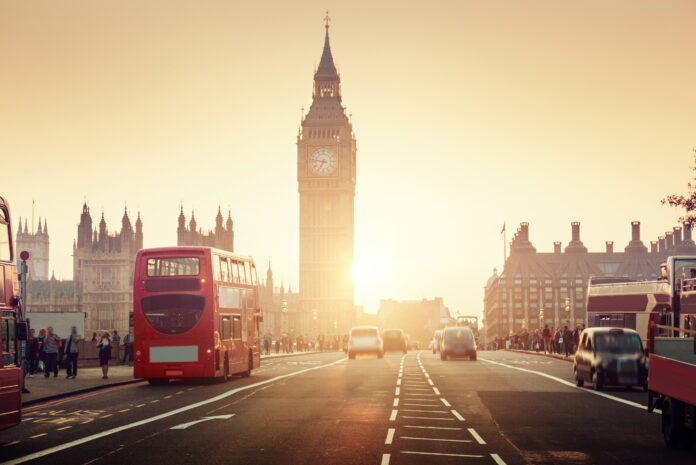 London is renowned as an expensive city to travel. From pricey pints to costly cabs, a visit to the capital can be an ongoing assault on your wallet. But it does not have to be this way. Visiting London on the cheap – it is possible!

By Sam Roberts
I love London – not because it is my home city – because it is one of the world's truly great megacities.
And I've been lucky enough to visit many of the world's greatest cities. These include Tokyo, New York City, Los Angeles, Hong Kong, Singapore, Sydney, and Dubai – London is comfortably on that list, and many argue London tops the list.
Best cities voted London the world's greatest cities for the sixth year running in 2020. London is a vast concoction of cosmopolitan energy, a world-leading financial centre, and the world's thirds most visited city in 2019.
But there is one problem – London is expensive. There is no way around that. If you're visiting from overseas, the Great British Pound is going to hurt your wallet. Is it possible to explore London on the cheap?
As a proud Londoner, I'm going to say yes, and better still, I'm going to show you how!
Visit Primrose Hill
I have always said that the best way to understand a city is to get high-up. London is one of the world's flattest cities, and there aren't many incredible viewpoints. You could go up The Shard – the views are spectacular, but the price isn't always budget-friendly.
However, Primrose Hill is the ultimate London view, and it is entirely free. British rock band Blur famously sang, "Let's take a drive to Primrose Hill, It's windy there, and the view's so nice." It is one of my favourite songs, and the lyrics ring true.
That was in 1993 before the London skyline developed, and in 2021, the view is better than nice; it is stunning. You can see all of London's top landmarks, including the London Eye, The Shard and St. Pauls Cathedral. Moreover, you see views of the Canary Wharf skyline.
A view worth seeing, without a doubt. (The Sky Garden is also free, but it requires pre-booking.)
The British Museum 
The British Museum is one of the world's most comprehensive museums. Visitors get to see 2 million years worth of history – and you won't pay a penny, cent, or euro. That is why the museum attracts over 5.9 million visitors yearly.
It remains the world's oldest national public museum, dating back to 1753, 23 years before the founding fathers created the United States of America. During the past 250 years, the museum has housed global exhibits from every world corner.
And the museum was the film set for various famous movies, including The Wakefield Cause and the Day of the Jackal. Although London called it the "British Museum," it may as well be the global museum.
A must-do if you're visiting London on the cheap. 
Visit London's fantastic park's
London doesn't have the beaches and outdoor lifestyle of Sydney or Los Angeles, but it does have the world's most fantastic parks. Every park is entirely free to visit, and during the summer months, it is one of the best aspects of London.
Hyde Park is one of the world's most famous parks, and it is home to various summer events, the serpentine, and an excellent Central London location. Alternatively, you should check out Regents Park. The park is beautiful and next to the epic Primrose Hill views and the quirkiness of Camden.
Moreover, if you want to escape the London hustle, check out Richmond Park. Situated deep into Southwest London, you'll find a stunning park that feels more like the British Countryside than London (you will even see a few wild deers.)
Exploring London's green space is free, fun, and a must-do. 
Wander around the Thames
The River Thames is perhaps the world's most famous river. When you walk around the Thames, you see centuries of global history, various world-famous landmarks, and London's very best scenery.
Popular places to see along the River Thames include Westminster Palace, the Houses of Parliament, and Big Ben. If you walk towards the east, you'll get excellent views of St. Pauls Cathedral, The Tower of London, and Tower Bridge.
And better still, you won't pay a penny. It is entirely free to cycle, walk, or even run. 
So why is London so expensive?
London is expensive because of accommodation and transport prices. Although you can save money with an Oyster Card, using the world-class London Underground is costly. If you travel outside of rush hours, you will save money on the tube. A single journey between zone 1 & 2 is £2.40, but that will add up through the day.
If you don't mind getting some exercise, you could hire a "Boris Bike," as Londoners affectionately coin them. Santander Bikes are affordable and will save you bundles of money. You can catch a taxi, but they aren't overly cheap. Uber or a London Black Cab are the best options.
Plus, hotels are expensive in zone one and two. You will be lucky to find a hotel for less than £50 per night. If you stay in zones 3 or 4 – you can find some good deals, but you will be commuting into Central London. Three are some cheap hostels in London, and good deals are possible. You will have to shop around on sites like Booking.com. 
Some of my favourite – and affordable – London areas for accommodation are Shepherd's Bush, Camden, and West Hampstead. You can find good deals in all of these areas, and they're all in zone two, with tonnes of cool stuff to do.
Also, you could find affordable accommodation in East London, but it is away from the tourist areas and a more raw version of London. However, East London has gone through gentrification since the 20th century.
Final thoughts 
London is never going to be a cheap city. If you research, explore wisely and stay disciplined, you don't have to break the bank. London is a tremendous global hub and one of the greatest cities in history.
Just don't expect to budget yourself in London easily. It is not comparable to other European cities like Lisbon, Berlin, or Prague, but it is worth every penny spent!