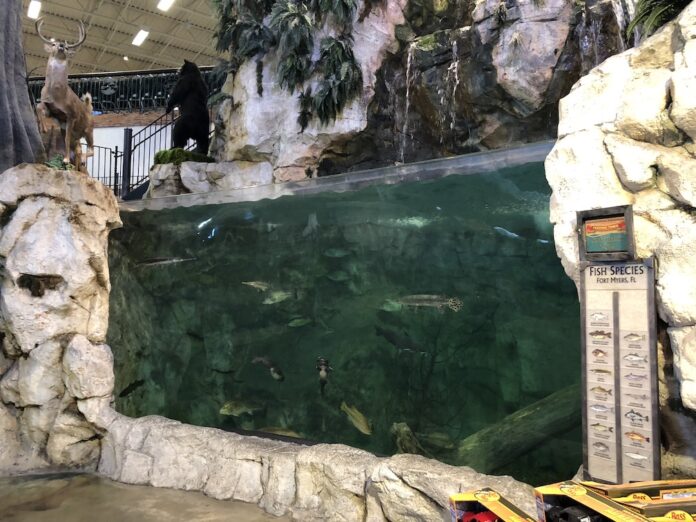 Earlier this week, a man was seen diving into the fish tank at the Bass Pro store in Fort Myers. He managed to escape the tank and flee the store before employees could apprehend him, and although he was spotted on security footage, nobody was able to identity him.
We have been sent a copy of the footage showing the incident, shown below. The majestic skills of the cliff divers of Acapulco it is not!
According to reports, it will now cost the store $3,000 to decontaminate the fish tank.
The store were understandably far from impressed :"This incident is illegal, dangerous and highly discouraged. We work with law enforcement to investigate all individuals who personally attempt or are involved with such activities."
Luckily the as yet unidentified alleged perpetrator wanted to give police a helping hand by posting a video of the incident on Facebook with the caption 'Yup well would you look at that ..?#FloridaCheck '.
Needless to say, Lee County Sheriff's deputies are now looking for the social media over-sharer – Daniel Armendariz.
Anyone with information on the whereabouts of Armendariz, is asked to call Crime Stoppers at 1-800-780-TIPS (8477). All callers will remain anonymous and may be eligible for a cash reward of up to $3,000. Tips may also be made online or by submitting a tip on the P3Tips mobile app.