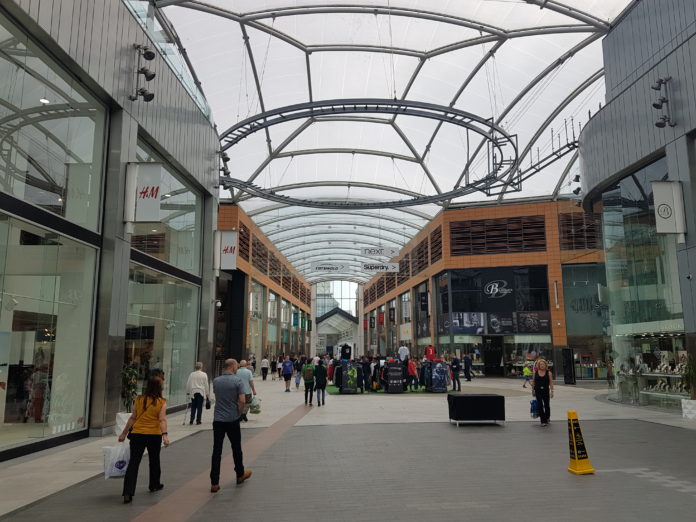 Face coverings are now compulsory in shops but this has not stopped shoppers returning to newly-opened malls, including The Centre Livingston and nearby Livingston Designer Outlet.
After reports in the English press that shoppers in England had been hostile to wearing masks, we wanted to see for ourselves how compliant Scottish shoppers were with the Scottish Government's Phase 3 rules.
And we are pleased to confirm that in a walk through test of The Centre today, we found that 96% of shoppers were wearing masks.
At midday today in the middle of The Centre we observed whether or not the first 100 shoppers walking past were wearing masks or not.
And impressively 96 out of 100 were. Of the four not, two were children (aged over five) eating/ drinking. We did not interact with any of the shoppers so it is unclear if the two men we observed not wearing masks had an underlying health condition.  (Rules regarding face covering exemptions can be found on the Scottish Government website).
Overall, the experience of visiting stores today felt well-controlled and organised, with shop and Centre staff clear on what new procedures needed to be followed.
If the economy is to recover, shoppers will need to have confidence to venture out of their doors and into public spaces again. The early signs are positive, however.
The mall had remained partially open since March for essential stores including the M&S food hall, Boots and banks.
---
Stock photo used for Title photo dates from 2018 and before lockdown