Rollercoasters are getting faster and taller, with ever higher g-forces for their riders. Have we now reached the limits of their design?

By Phil Taylor
The thrill of a fun fair or a theme park can be unrivalled for many people. The excitement builds up as you queue for a roller coaster as you see the ride whizzing around in front of you, flying in all sorts of directions much to your amazement. It has been this way for generations and the formula does not need to change, however, rollercoaster designers are always looking to push the boundaries. So, what can they do and what can they do next?
The first rollercoaster in the world was Promenades Aeriennes, opened in Parc Beaujon in Paris on July 8, 1817. This sparked a lot of imitators to take the lead of the Promenades Aeriennes and the popularity of a roller coaster was born. 200 years has gone by in the rollercoaster world, and they have kept people hungry for more by adapting the thrill and making sure that the design of rides does not become repetitive.
Roller coasters when they first arrived on the scene would follow a similar layout of a cart following a rail and reaching high speeds. Roller coasters were seen as a place for the upper class as they could afford to visit the theme parks and pay to ride the attractions. However, in Copenhagen, Tivoli gardens opened to the public aiming to attract the middle class. The theme park was able to make more permanent fixtures and try out new styles of rollercoasters away from what was becoming the normal style of a drop and loop round, they were able to incorporate more loops round and more turns.
Roller coasters have adapted massively and become much safer with the advancement in technology. From wooden rollercoasters which were predominantly used at Blackpool Pleasure Beach to steel rollercoasters first used at Disneyland, rollercoasters are constantly changing.
Since the first roller coaster opened in 1817 there are currently over 2,400 roller coasters across the world, and this do not even include defunct roller coasters!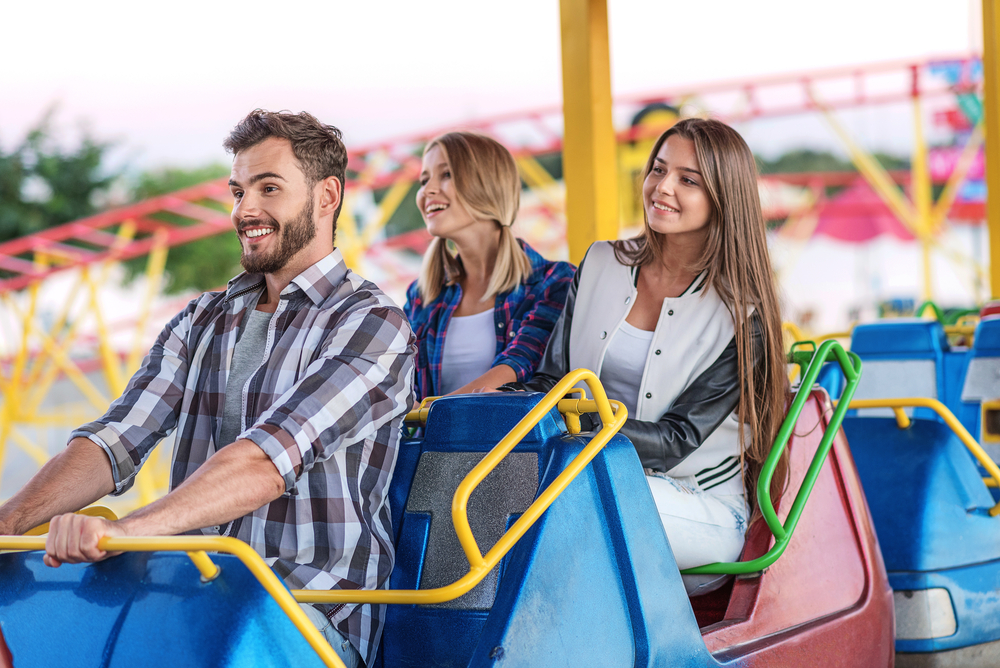 What should I know about roller coasters?
To understand the thrill of a roller coaster you must understand what people want when they want to go on a roller coaster. People want to have the thrill of speed alongside the element of surprise alongside the element of not being in control but also feeling safe. It is a tough thing being a designer for roller coasters as they must consider what way they want to go in giving the rider the perfect experience so that they want to ride it all day.
However, rather than trying to go for the full package each time, designers will report to a certain specification of the ride. For example, they may be designing a roller coaster that is aimed at families it needs to have enough exciting element to keep the child entertained but not too quick that they will be petrified to ever go on a rollercoaster again!
There are also more thrilling rides that have many adaptations. There are two different coasters wooden or steel but then there are 37 different variations such as dive coasters, spinning coasters and hyper coasters. These give the rider more thrills as they experience different types of G.
So what are the different types of G?
+Gx is gravitational force exerted on a rider's body from chest to back or sudden acceleration, pushing a rider back into their seats. -Gx force is exerted from back to chest, pushing the rider forward.  Gy – A lateral gravitational force that is exerted on the rider's shoulders, such as during a lateral roll.
+Gz is gravitational force that is exerted on the body of the coaster, such as during a recovery from a dive or the pull into an inside loop. -Gz is a force exerted vertically as rider push into dives.
What are the fastest rides in the world?
Formula Rossa: 149.1 mph, Ferrari World on Yas Island in Abu Dhabi
Kingda Ka: 128 mph, Six Flags Adventure, Jackson, New Jersey
Top Thrill Dragster: 120 mph, Cedar Point, Sandusky, Ohio
Red Force: 112 mph, PortAventura, Salou, Tarragona, Spain
Dodonpa: 112 mph, Fuji-Q Highland, Yamanashi, Japan
Superman: Escape from Krypton: 100 mph, Six Flags Magic Mountain, Valencia, California
What are the tallest rides in the world?
Kingda Ka, 456 ft (139 m), Six Flags Great Adventure,
Top Thrill Dragster, 420 ft (130 m), Cedar Point
Superman: Escape from Krypton, 415 ft (126 m), Six Flags Magic Mountain
Red Force, 367.3 ft (112.0 m), Ferrari Land, Spain
Fury 325, 325 ft (99 m), Carowinds, United States
Steel Dragon 2000, 318.3 ft (97.0 m), Nagashima Spa Land, Japan
Millennium Force, 310 ft (94 m) , Cedar Point, United States
What are the limitations?
Designers are always trying to better what has come before it and always wanting to top the limitations in technology.  Falcon's Flight, which will not open until 2023 will reach speeds of 155 mph but also reach 525 feet so therefore it would also include the world's biggest drop.
However, physicist Kevin Hickerson says coaster could technically do more in comparison to planes and trains, "In terms of the physics of going fast, that's something that roller coasters haven't really peaked at," Hickerson says. "Trains and airplanes go way faster."
"Although coasters can definitely go faster, they're limited by the acceleration those higher speeds would require. Roller coasters reach their peak speeds in a matter of seconds. The achieved acceleration is what causes g-forces, which allows riders, like astronauts in space, to feel as an increased or decreased sense of their mass. These g-forces can be deadly but they are also well understood by physicists, so roller coasters are built according to strict standards that keep them well within safe levels."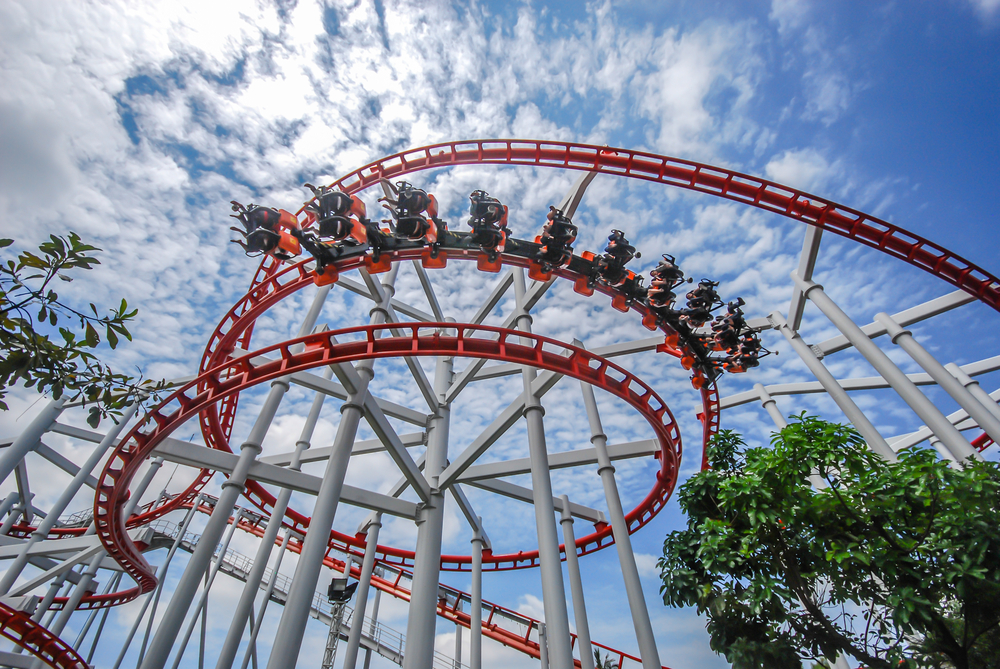 What does a designer say?
John Wardley, who can be credited with many designs such as Nemesis at Alton Towers, Vampire at Chessington World of Adventure and Stampida at PortAventura, echoes the sentiment that there are limitations and things have to be considered meticulously,
"Designing rides is a serious business which requires much restraint, dedication and self-discipline. It is fun and exciting work, but most of your time is spent doing calculations, preparing budgets, solving problems and attending planning meetings. The designs of amazing terror machines which I get sent by enthusiasts may seem wonderful in the fantasy-world of the enthusiast, but frequently ignore the realities of: Safety, Reliability, Capacity, Cost-effectiveness, Wide appeal, Local planning restrictions"
So there are limitations but there is also room for more with technology improving constantly. Be prepared to be thrilled even more in the future!