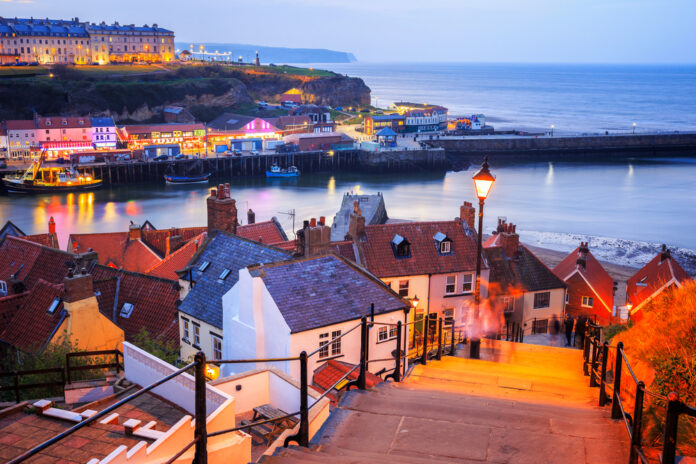 The Yorkshire town was recently named the second best travel destination in the world by Condé Nast. What makes the seaside town so popular and why should you visit Whitby?
By Phil Taylor
Where is Whitby?
Well it is in Yorkshire. North Yorkshire to be specific. It overlooks the North Sea on the east side of England and is situated in between Middlesbrough and Scarborough. It is also just a stones throw away from the beautiful North York Moors National Park, which offers an alternative to the seaside feel that you can get in Whitby.
The History of Whitby
Whitby is full of history which includes fishing, the jet industry, whaling and Captain Cook (who was born not far from Whitby and his famous ship the Endeavour was built in Whitby). The famous black gemstone, which was so revered during the Victorian era, can still be found in the seaside town.
Bram Stoker's famous Dracula features the town, with the vampire first coming ashore here from Transylvania in the guise of a black dog. The world-famous Goth Festival now inhabits the town twice a year in the spring and around Halloween. It recently featured on Ricky Tomlinson and Ralf Little's TV show "Ricky & Ralf's Very Northern Road Trip" where they explored the ghoulish vibe of the town.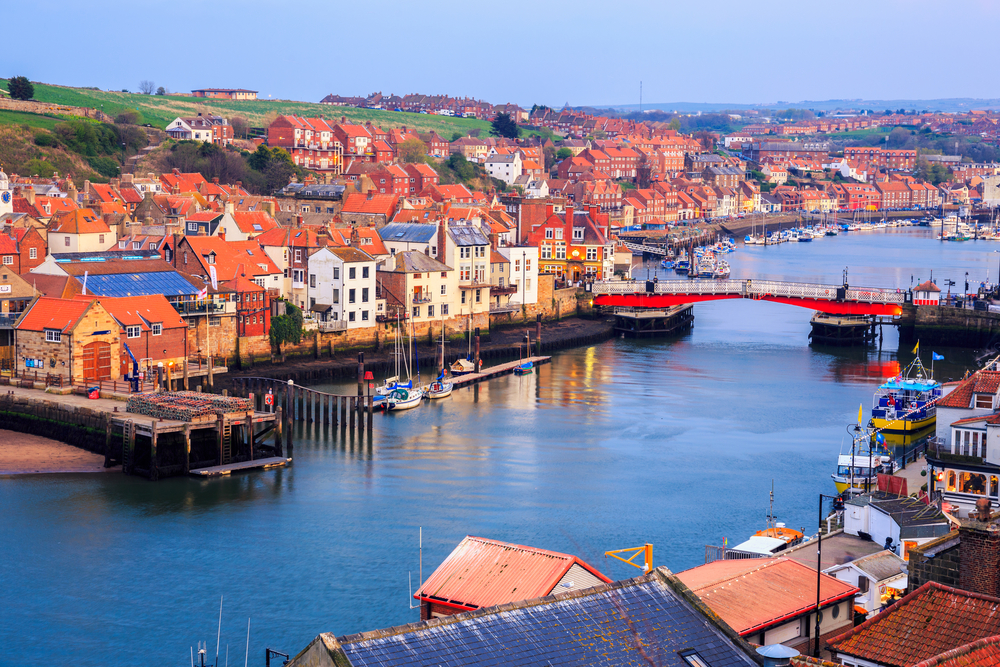 What is there at Whitby?
Whitby can boast being one of the best beaches in England as it has blue flag beach. The traditional beach even have beach huts that you can rent and enjoy the beautiful surrounds with shelter.
Whilst down by the beach it would be remiss of you not to try the award-winning fish and chips. There is plenty of choice in terms of fish and chips, but you cannot go wrong with many of the places in the coastal town. However, if you are a planner and someone who does not want to get it wrong then you need to look out for Royal Fisheries, not far from the train station, as it is voted one of the best fish and chips restaurants in Whitby. However, you might also want to check out Silver Street Fisheries and head on down to the beach with them but be aware of circling seagulls!
Whitby also has an original steam train that runs through the town and is a great spectacle to see as it feels like you are transported back in time. You can pre-book your trip on "The Optimist" and start at the local town of Pickering and disembark in Whitby whilst enjoying 2 hours and 45 minutes in Whitby before returning to Pickering. However, Pickering is only 18 miles from Whitby, so if you are a train enthusiast it will be worth the drive if you are staying in Whitby.
Must see in the town
Alongside the beaches, fish & chips and the steam train, the town has plenty more to offer. Many literary influences have used Whitby in their work. As mentioned, Stoker used Whitby for Dracula but the churchyard is very famous for setting the scene of the novel. Alongside Stoker, Dickens and Tennyson are also known to have enjoyed the hospitality of Whitby's ancient inns and been influenced by the town.
Dracula also dominates the town with the superb ghost tours run by Karl Whittering. According to Whittering, "It's no coincidence that Bram Stoker chose Whitby to be a central town in his novel."
"Whitby has more ghosts per square mile than any other town in Britain. We're an isolated town. There's nothing for 20 miles to the north or south and even more to the west. So Whitby locals are a very suspicious breed of people, and with good reason, because we see the darker side of Whitby."
In the centre, the streets are pathed in history and are centuries years old. The parish church of St. Mary dominates as it sits 199 steps high and dates back to the Anglo-Saxon era. Next to the church is the abbey ruins which are still there today even after the Dissolution of the Monasteries by King Henry VIII in 1538. A Grade I listed building is certainly a must see as you delve into another part of history in Whitby. Make sure you book your tickets or use your English Heritage membership to fully appreciate how important the abbey is.
When in Whitby you must enjoy the small snicket streets that are filled with craft shops and independent businesses. These offer a stark contrast to the beach vibe but make you feel like you are having two different holidays in one.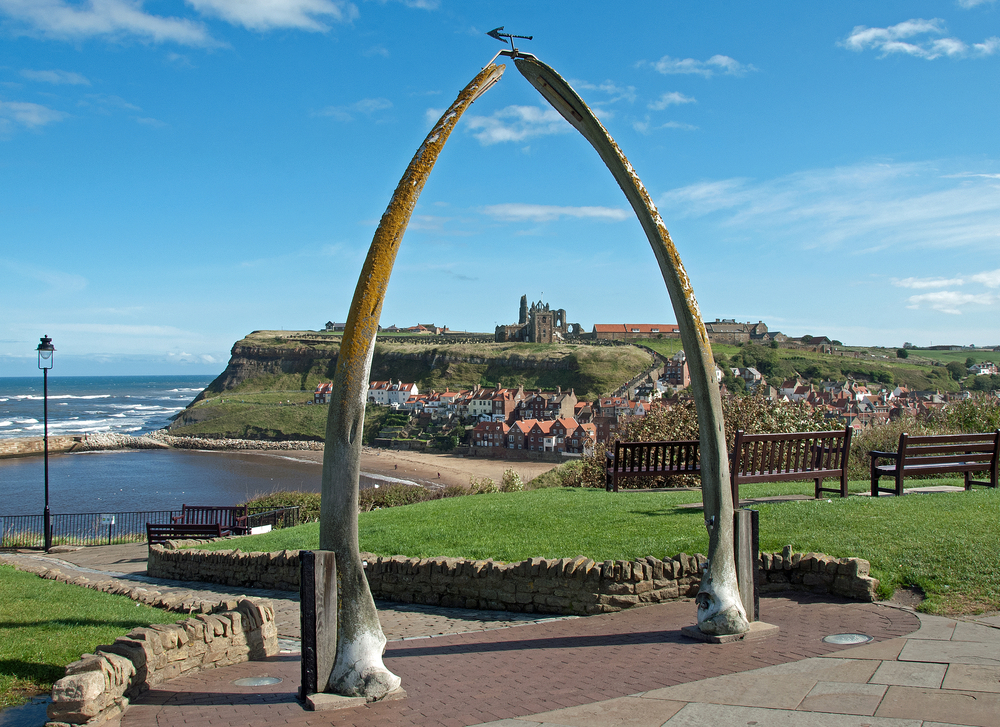 Are there places to stay?
Yes of course. The town is full of fantastic accommodation from B&Bs to hotels. There are seaside views and there are town centre stays. It is full of different styles and whatever you require Whitby will be able to fit any of them needs.
Unfortunately, coronavirus has affected the hotel industry and many hotels are closing down as they are unable to keep the business afloat.
When plans of reopening the hospitality sector from the 4th July 2020 were announced, Councillor Liz Colling said: "Our tourism businesses are vital to the economy of the Yorkshire coast and our borough. Sadly, the coronavirus has been devastating for some of them."
"We've been doing all we can to support accommodation, attractions and venues to reopen"
"I know that some residents may be concerned that reopening will see an influx of visitors. They can be assured that we, along with businesses, will ensure social distancing measures and government guidance are in place."
"We will be a coronavirus-safe destination."
Whitby is clearly a fantastic place to visit and one that has an abundance of activities to do. It has so much to offer to all different types of groups.
Fish and chips on the beach in the morning then a snakebite alongside a Dracula ghost tour. Sounds good to me!