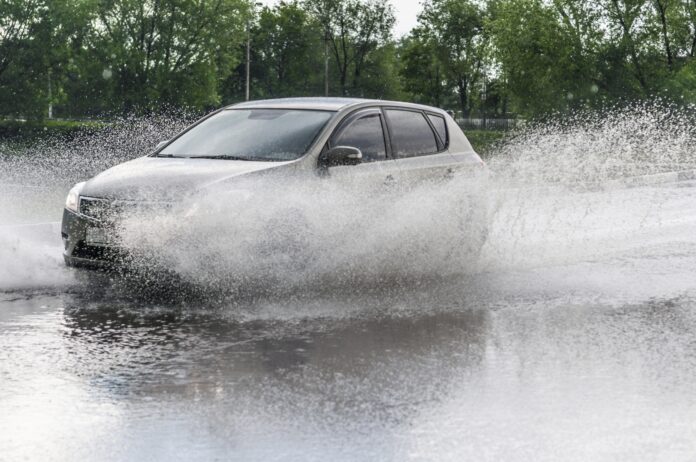 Amy, a single parent from Winchburgh, has raised concerns to us about excessive surface water on the B9080 between Kirkliston and Winchburgh.
It is understood the problem is particularly acute where the road crosses Swin Burn. Amy stated, "This time of year is really bad, and after any heavy downpour I dread driving down that road. By the time I pick my kids up from Kirkliston it's already dark and the huge puddles are really difficult to see. If a bus or lorry is passing on the other side, you get hit by a wall of water which can be really scary for me and my kids. I have tried complaining to our local councillor but have not heard anything back from him."
The section of the road with surface water issues is understood to be in the Edinburgh Council area.
The AA advise that you should drive slowly and steadily through standing water so you don't make a bow wave, and not to drive into flood water that's moving or more than 10cm deep. At faster speeds, tyres can lose contact with the road, causing you to lose steering control – called aquaplaning. If you feel it happening, hold the steering lightly and lift off to slow down gently until your tyres grip again.