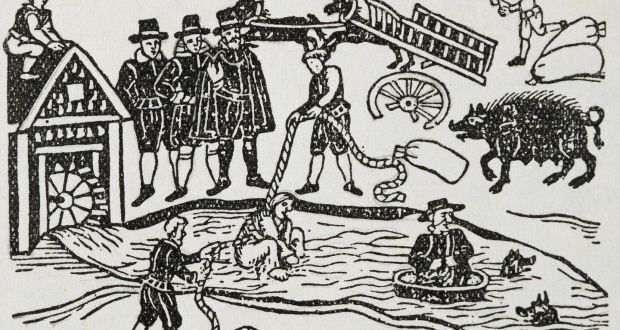 A map that tracks more than 3,000 Scots men and women who were accused of being witches in the 16th and 17th Century has been published for the first time.
The interactive document has been created by data experts at the University of Edinburgh.
It builds on the university's Scottish Witchcraft Survey which brought to life the persecution of women during the period, with many burned at the stake or drowned.
And Winchburgh, or Niddry as it is recorded in the survey, is revealed as somewhat of a witch trial hot spot. In total, 9 trials are mapped for Niddry, compared to the much larger towns of Linlithgow (12) and Edinburgh (48).
But it is not just the number that is surprising, it is the persons accused that provide fascinating glimpses into local 17th century society.
Surprisingly, it was not strangers reporting suspected witchcraft cases to the authorities, but often the closest family of those on trial. One of the accused was Janet Wright who was investigated in July 1628. She was accused by her husband James Baderstoun and confessed to being a witch for 19 years. Agnes Hill, brought to trial in June, was equally accused by her husband.
AN not all the accused were women. The remaining seven cases all had the same trial date and involved six women (Sarah Ramgate, Katharine Purdie, Jonnet Young, Jonnet Cleghorne, Jeane Gibeson, and Grissel Young) and one man (Johne Ramsay) who were all accused on 8th July 1661. It is not thought that they were found guilty.
For those wanting to explore the witch trials that occurred in their area of Scotland, you can search the interactive map here.